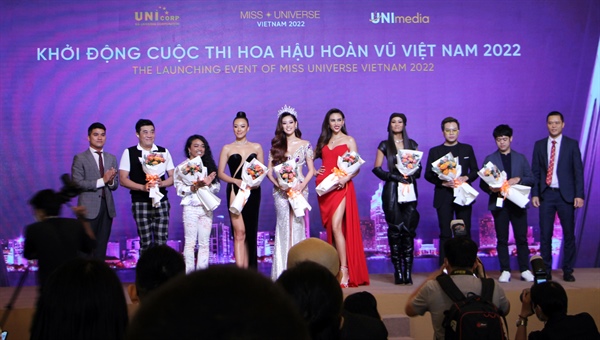 HÀ NỘI — Miss Universe Viet Nam 2022 pageant will take place with a new format and categories, organisers have announced.
Inspired by millions of Vietnamese women who have been constantly striving to master their lives in the new era, Miss Universe Viet Nam 2022 contest has been officially launched with "Vinawoman - Viet Nam's Bravery" as its main theme and slogan.
Organisers say: "Every girl in the universe is a superhero of the new era, who will set a mission for herself and use that as a power to inspire the community."
The event will spread positive stories about Vietnamese women who are ready to face and overcome challenges, uncovering "hidden strengths" and creating "extraordinary things".
The event's Organising Board Deputy Director, Trần Viet Bảo Hoang, said Miss Universe Viet Nam is increasingly aiming for criteria close to Miss Universe, not only looking for girls with appearance beauty, intelligence, bravery, and inspiration, but also with the ability to popularise the image of Viet Nam closer to the world through language, communication, and behaviour.
He told vietnamplus.vn: "That's why we are determined to organise the event with many new points, new activities, and categories in a dramatic and attractive reality TV format.
"As Miss Universe Viet Nam only has about four to six months to prepare for Miss Universe 2022, we will be especially strict in choosing the winner for this year's contest."
The board also announced new points of this year's competition. After the preliminary round, the Top 70 selected candidates will gather in HCM City for one month to participate in companion activities and record for the reality TV shows themed "Toi la Hoa Hậu Hoan Vũ Viet Nam" (I am Miss Universe Viet Nam).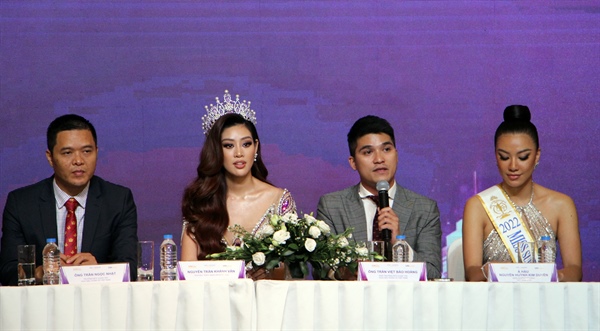 Ten contestants with the lowest scores after each round will face elimination in each episode after which five will be removed from the contest. 
This round will focus on skills of communication, behaviour, and English. The contestants have to mobilise all efforts in showing themselves in the best possible light to win a chance to move on.
After finishing the reality TV challenge, the Top 40 contestants will win places to the all-important semi-final and final rounds.
The reality TV show will be broadcast on the national TV channel in mid-April 2022, with nine episodes of various topics such as "Catch your Chance" (casting), "Wear your Sash" (joining), "Walk your Way" (runway), "Raise your Voice" (English), "Share your Hands" (community), "Lead your Generation" (social media), "Own your Stage" (Interview), "Shine your Light" (fashion show) and Be a Vinawoman (winning).
Supermodel Võ Hoang Yến will be the judge to accompany and evaluate the contestants throughout the contest along with other guest judges.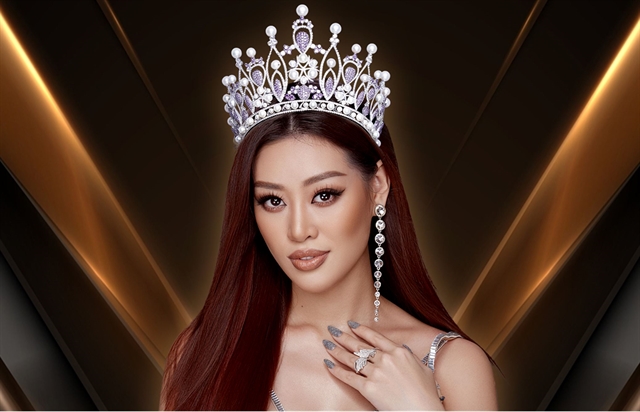 In addition, Yến will co-ordinate with two coaches, Mau Thủy - the second runner-up at Miss Universe Viet Nam 2017, and Kim Duyen - the first runner-up at Miss Universe Viet Nam 2019 and Top 16 Miss Universe 2021.
The organising board told baovanhoa.vn that the contest schedules and categories will take place in different locations of provinces and cities, each of which will have its own theme.
For example, at Long Hải contest site in the southern coastal province of Ba Rịa Vũng Tau, contestants will participate in "Sea and Tourism" category with many outstanding activities about the themes of sea beauty, tourism promotion, beach party, and marine ecological protection
The southern provinces of Bến Tre and Long An will be the destinations for the topic on "Ecology and environment" while the Central Highlands province of Lam Đồng will host topic on sports and community activities, the online paper reported.
In HCM City, the most expected contest sites, various activities will take place including Gala nights, fashion shows, and important competitions of semi-final and final.
A national costume category will be held for the first time within the framework of the contest, promising to bring in an exciting competition season for the audience.
The contest accepts entries until the end of March 19 for those in the South and March 24 for those in the North. — VNS
You might be interested in