Inevitable trend
Timely implementation of the commitments undertaken by participants at COP26 are deemed vital to controlling the global temperature rise at 1.5 degrees Celsius by the end of this century. Vietnam has also committed to reducing methane emissions by 30 percent, stopping deforestation by 2030, and shifting to clean energy.
Following the COP26 conference, many international organizations, development partners, multinational corporations, financial institutions and leading renewable energy groups pledged to cooperate with Vietnam in the realization of its commitments. Specifically, 450 financial institutions (managing assets worth up to US$130 trillion) that have committed with the Glasgow Credit Union to achieving net zero emissions by 2050 are willing to help Vietnam attract international resources. The Hongkong and Shanghai Banking Corporation Limited (HSBC) has committed a US$12-billion support package for Vietnam.
According to Tang The Cuong, Director of the Ministry of Natural Resources and Environment's Department of Climate Change, Vietnam's commitment to achieving net zero carbon emissions by 2050 is a positive signal that will help attract investment, transform Vietnam's growth model, promote technology transfer and change consumption trends.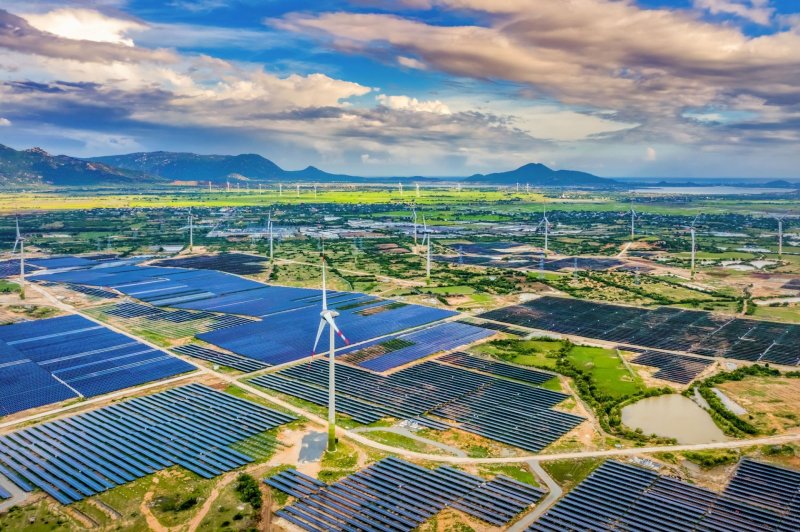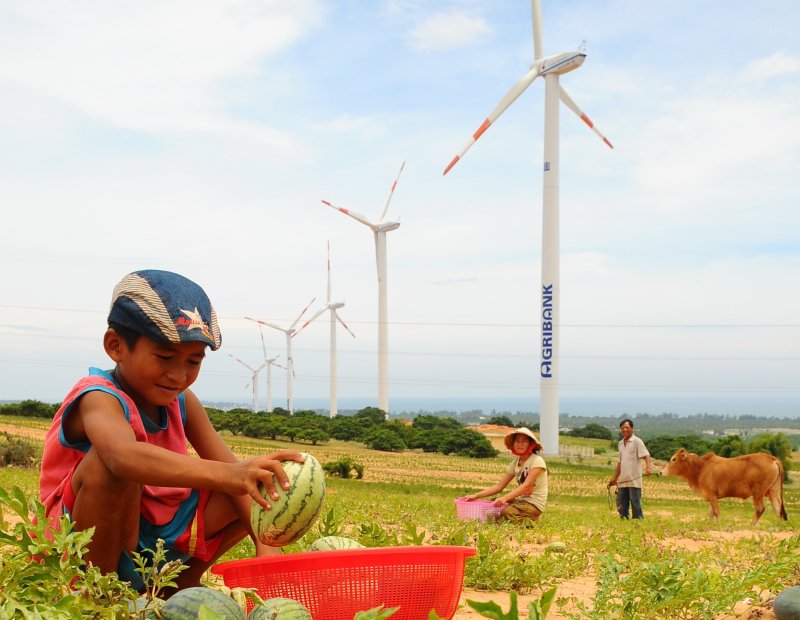 Clean energy development is vital for Vietnam to fulfill its carbon emissions reduction commitment
Vietnam's actions
Immediately after COP26, the prime minister instructed ministries and sectors to urgently study and prepare programs and plans to realize Vietnam's commitments. The government also established a national steering committee for realization of Vietnam's COP26 commitments. The Ministry of Natural Resources and Environment founded a team to assist the steering committee.
As the executive office of the steering committee, the Ministry of Natural Resources and Environment recently chaired a meeting of the assistance team. Important tasks discussed include renovation of institutions, policies, strategies and plans; energy and industrial transformation; construction and transport infrastructure; agriculture, forestry and land use; natural resources and environment; and adaptation to climate change.
Deputy Minister of Natural Resources and Environment Le Cong Thanh mentioned a number of key issues which relevant agencies and organizations need to consider. These include land use rights for renewable energy projects, environmental impact assessments, marine biodiversity, allocation of offshore space for wind power projects, handling expired solar cells, and emission reduction issues like methane emissions minimization, and forest and electric automobile development, cross-border water governance, allocation of land and forests for hydropower and irrigation projects, and waste treatment pertaining to energy recovery.
First on the list of priorities is a review of improved strategies and plans of ministries, sectors and localities in compliance with Vietnam's carbon emissions roadmap. Vietnam needs to further simplify its administrative procedures, make its business environment more favorable especially for energy transformation projects, and minimize greenhouse gas emissions to attract investment in the wave of capital displacement.
Thanh Tam
You might be interested in