After launching successfully with PTI four years ago, this makes MyHEALTH, APRIL's leading individual product, available through a complementary distribution channel.
This policy provides a comprehensive and fully flexible cover for medical expenses with assistance for the entire family regardless of their location. With flexibility as key, MyHEALTH customers are able to mix and match modules to suit their insurance needs ranging from basic and affordable, to comprehensive and elite plans.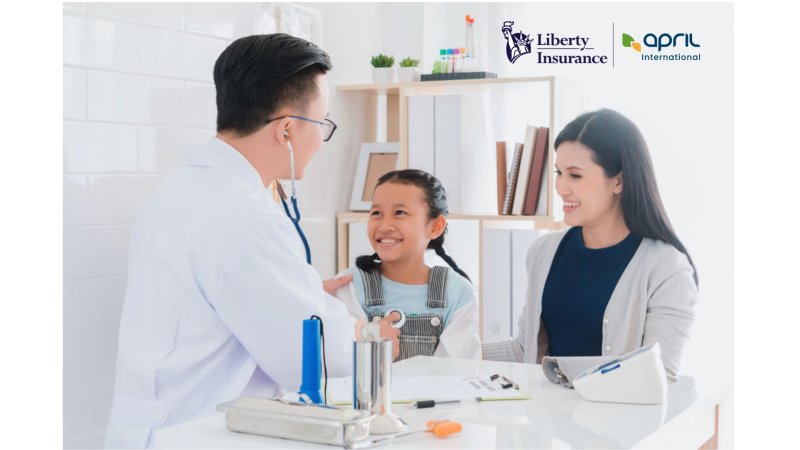 MyHEALTH provides global healthcare coverage, comprehensive medical expenses coverage and emergency medical assistance for Vietnamese in the country and abroad, and foreigners living and working in Vietnam. The key advantages of MyHEALTH are full coverage for hospitalisations, accidents, and outpatient surgery, full coverage for cancer, and worldwide emergency medical evacuation and repatriation.
David Ariff Chan, General Director and Head of Distribution of Liberty Insurance Vietnam, said, "We are excited and honoured to partner with APRIL International to launch MyHEALTH in Vietnam. Liberty and APRIL have maintained a long and stable working relationship, having worked together for many years on a global scale. The strong partnership between Liberty and APRIL International ensures that our customers receive the benefits of our combined international and regional experience and our financial strength.
"With three flexible healthcare plans and attractive benefits up to VND46.4 billion, MyHEALTH would be one of the most sought after international healthcare insurance plans in Vietnam by discerning customers who seek excellent coverage for themselves and their families."
In Vietnam, Liberty Insurance offers high-quality insurance products and 24/7 support via the country's first multi-function Customer Service Center. Liberty provides comprehensive insurance products for vehicles, homes, health, travel, property, and liability through traditional, direct, and online channels at affordable rates.
APRIL is the leading wholesale broker in France with a network of 15,000 partner brokers. By 2023, APRIL aspires to become a digital, omnichannel and agile operator, a champion of customer experience and the leader in its markets.
PV
You might be interested in