Bamboo Village Beach Resort Mui Ne is also known as Mui Ne Bamboo Village. This is the ideal resort, where visitors find themselves a peaceful place, relax their souls. 
Where is Bamboo Village Beach Resort Mui Ne?
Bamboo Village Beach Resort Mui Ne is located at very favorable coordinates when it is built along the charming and romantic beach and has bungalow-style rooms located in the green space of nature promising to bring to visitors. absolute relaxation and freshness. Those conditions are also extremely favorable for you to participate in interesting outdoor activities.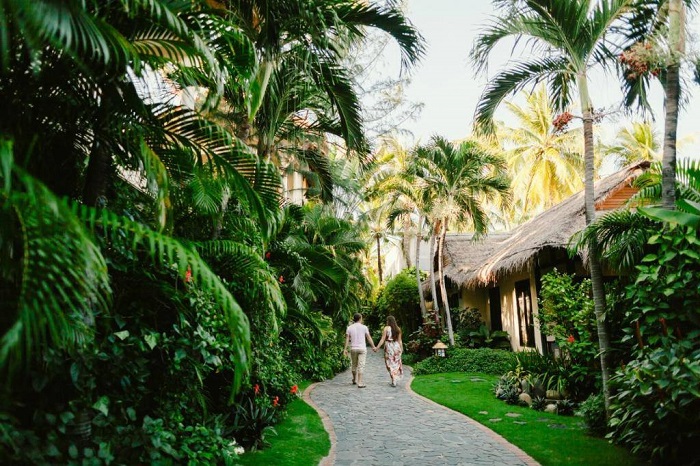 Bamboo Village Beach Resort Mui Ne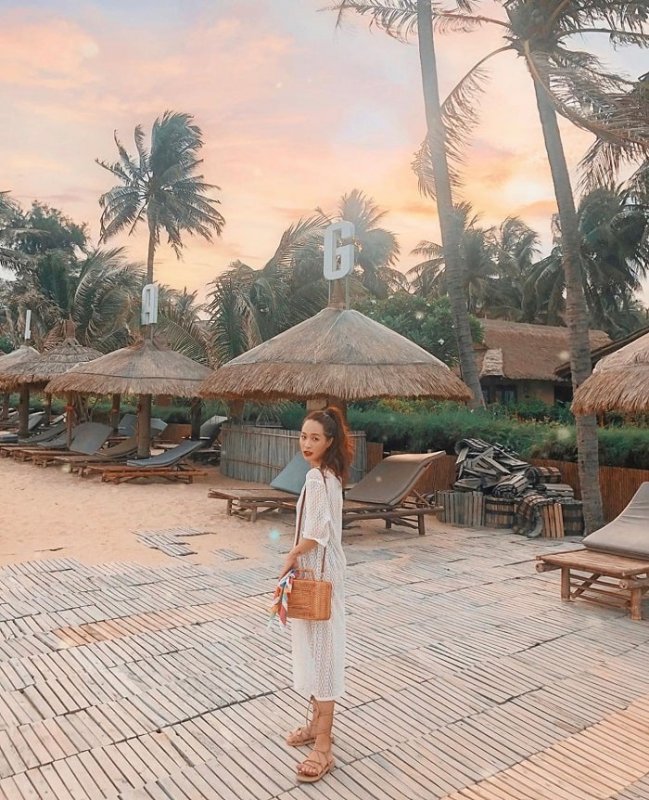 The resort is located in a very prime location 
The location of this resort is about 12km from the center of Phan Thiet city, about 6km from Poshanu tower, 10km from Mui Ne, nearly 7km from Tien stream , 11km from Phu Thuy market, 9.3km from Mui Ne fishing village , about 9.3km from Mui Ne fishing village . Mui Ne flying sandhill 13km, more than 37km from Bau Trang. Although the distance is quite far from many famous tourist destinations in Phan Thiet, thanks to the rich transportation system and means of transportation, visitors can still comfortably go to famous coordinates easily and conveniently. . 
The resort owns a fresh landscape 
Besides owning many impressive rooms,  Bamboo Village Beach Resort Mui Ne also has many entertainment and relaxation items such as an outdoor swimming pool system, restaurant, bar, spa treatment area, gym, yoga room. ,… All of these are services that improve visitors both physically and mentally.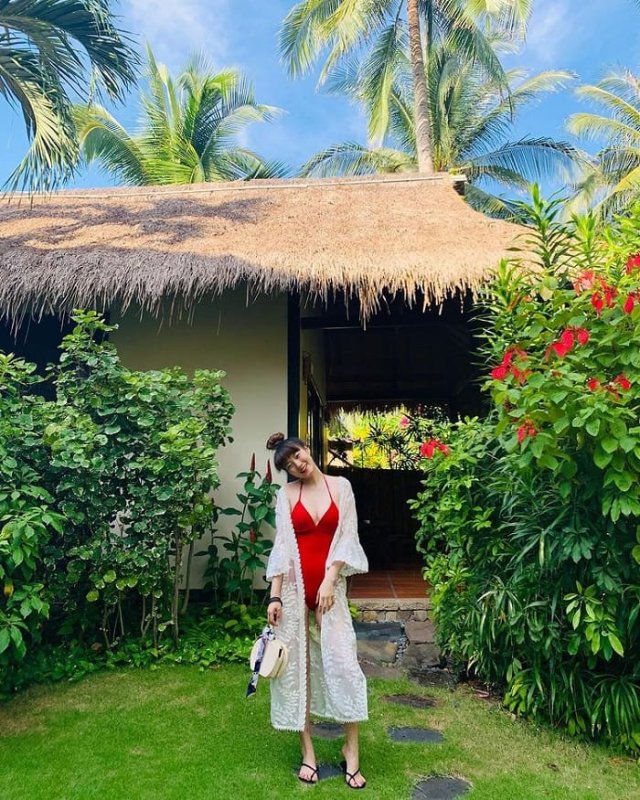 (Photo: irene790216)
Everything at  Bamboo Village Beach Resort Mui Ne will be delicately met, cherishing every level of emotion of each guest. Therefore, when you come here, you will feel like you are on vacation at home. The professionalism of the staff is also one of the plus points that make many people want to come back here again and again.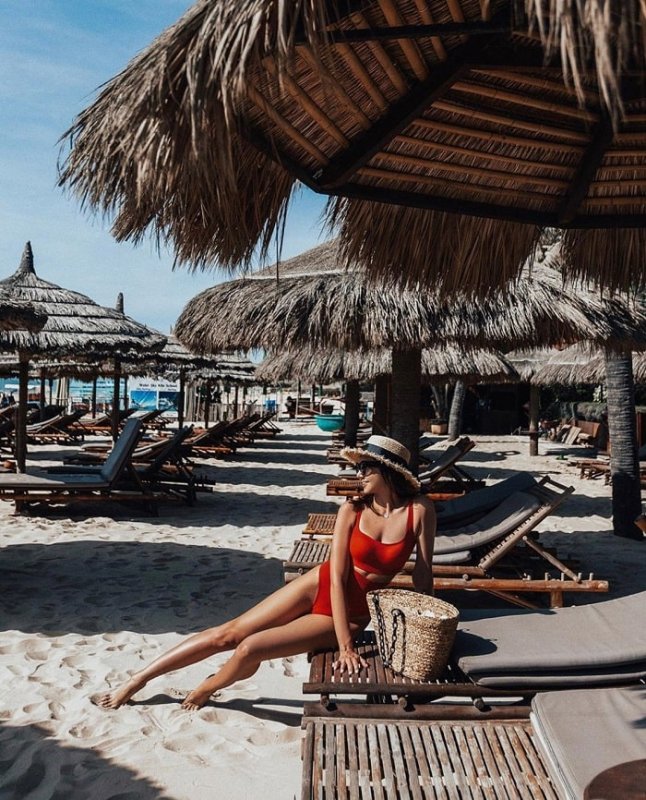 Coming here, all visitors are fully cherished 
Rooms at Bamboo Village Beach Resort Mui Ne
Bamboo Village Beach Resort Mui Ne  consists of 3 buildings and rows of bungalows with a total of 147 rooms. All of them have a unique space when investing in focusing on choosing environmentally friendly materials to create accents and create a sense of familiarity but still cleverly integrate comfort and class to meet the needs of customers. visitor demand.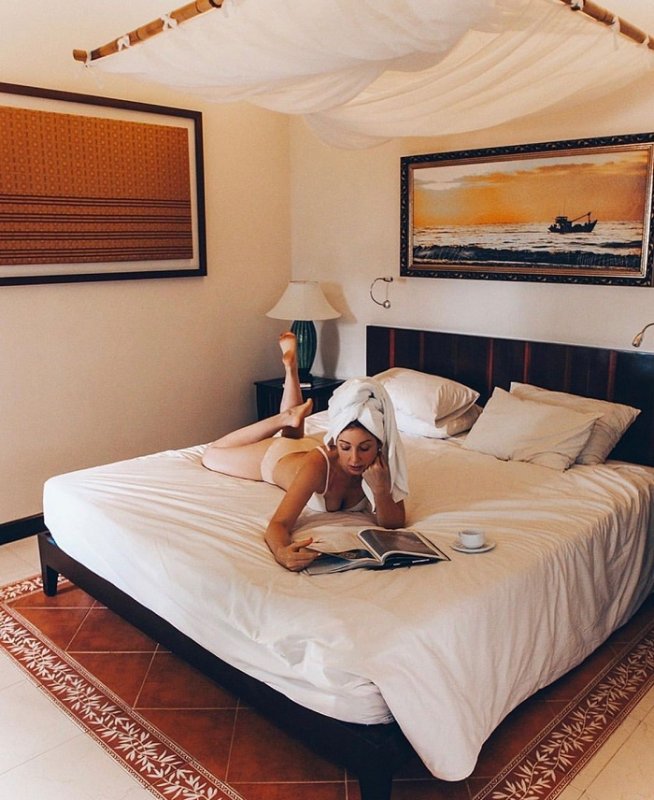 The rooms here are a system of bungalows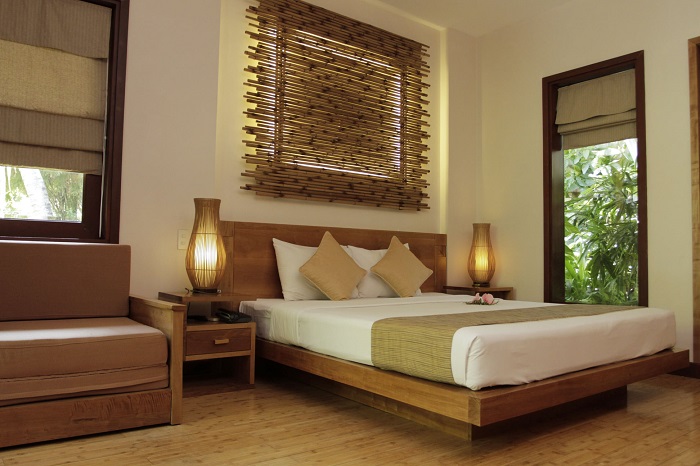 Environmentally friendly building materials 
High-class services at Bamboo Village Beach Resort & Spa
 
Restaurants, bars 
 
Strawy Restaurant
Strawy Restaurant is a restaurant belonging to Bamboo Village Mui Ne resort  . This place specializes in providing Asian – European dishes, giving you many choices when enjoying food. In particular, every Saturday at the restaurant will organize a BBQ party with very fresh seafood.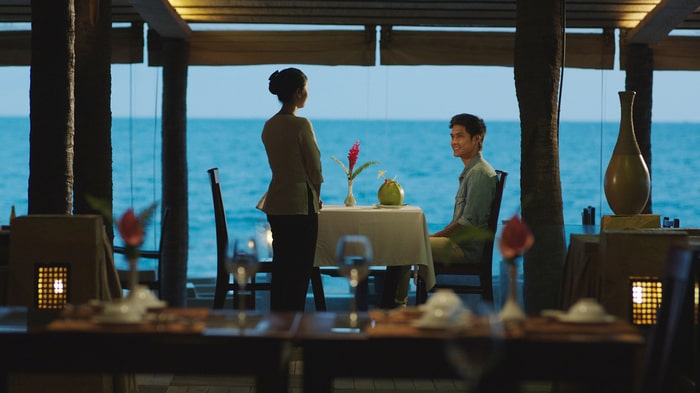 Sea view restaurant 
Escape Bar & Lounge
Escape Bar & Lounge is a bar specializing in luxurious, classy drinks with a team of skilled bartenders.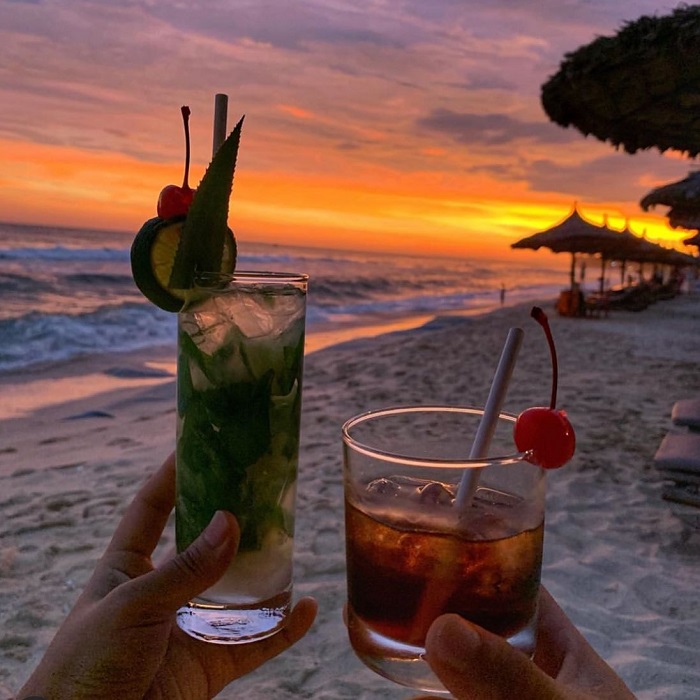 Hot drinks 
Meeting room, event, wedding party
Bamboo Village Beach Resort Mui Ne offers a number of specially designed meeting rooms. In, the Swannery conference room has a capacity of about 180 people, specializing in serving luxury events with audio and video systems and modern facilities.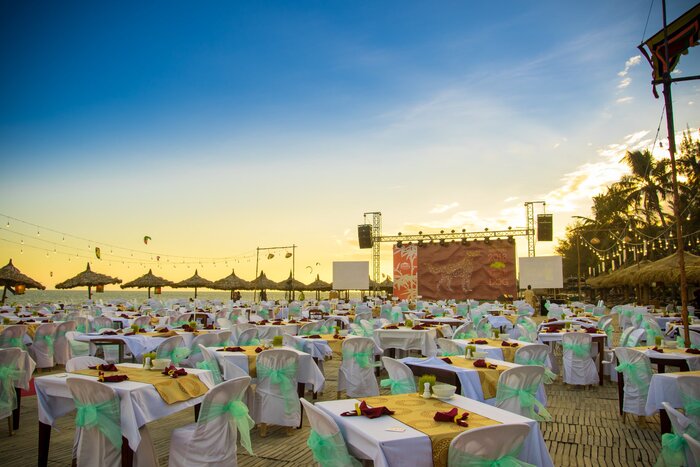 Organize outdoor events 
Therapeutic spa area
At  Bamboo Village Beach Resort Mui Ne there is a Water Lily spa treatment area. This place has relaxing treatments, traditional massage from our country or from big countries like China, Bali, Thailand which are very healthy to help strengthen the mind and body for visitors. Water Lily Spa owns services such as massage, facials,… that will surely make you feel comfortable.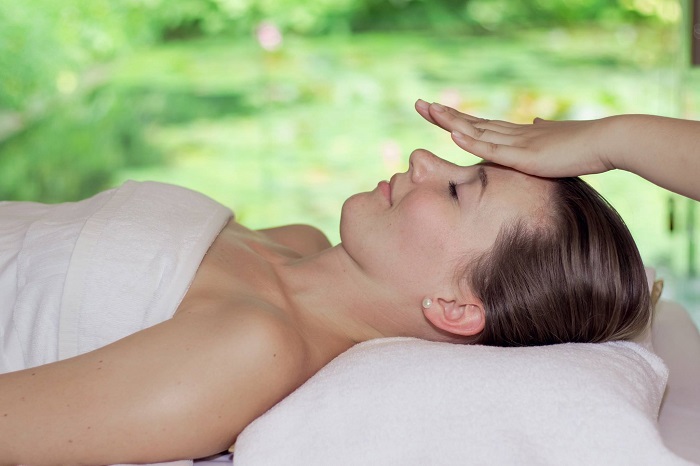 Spa therapy for health and spirit
Outdoor pool 
Bamboo Village Beach Resort Mui Ne has 2 outdoor swimming pools for children and adults. The swimming pool here is very clean and cool, bringing absolute relaxation. Visitors can freely swim in the cool blue water or float gently on the couch to catch the sun.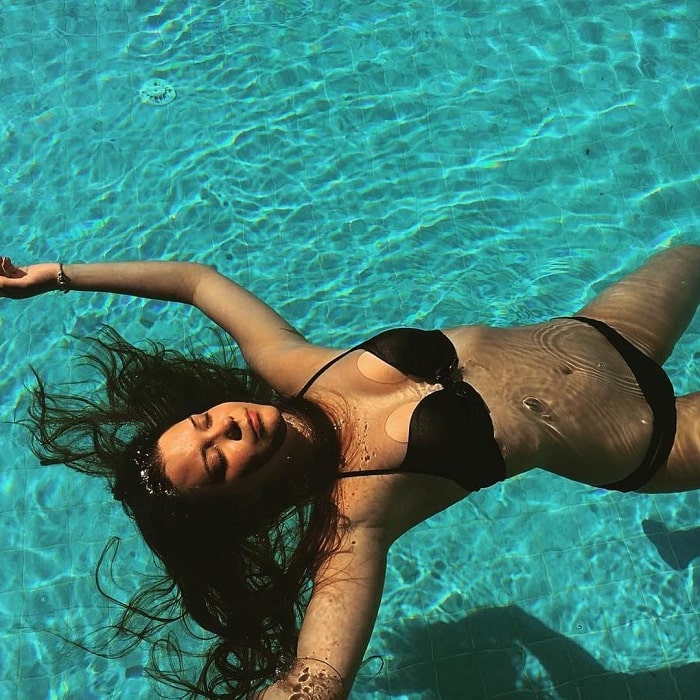 Immerse yourself in the swimming pool 
Yoga area, gym 
If you are interested, spend some quiet time in the library to read clean or you can exercise at the yoga room, indoor gym center. 

Attractive travel experiences  at Bamboo Village Beach Resort
Coming to  Bamboo Village Beach Resort Mui Ne  , you can easily walk to the romantic beach and participate in activities such as sunbathing, swimming, surfing Kite Surfing,…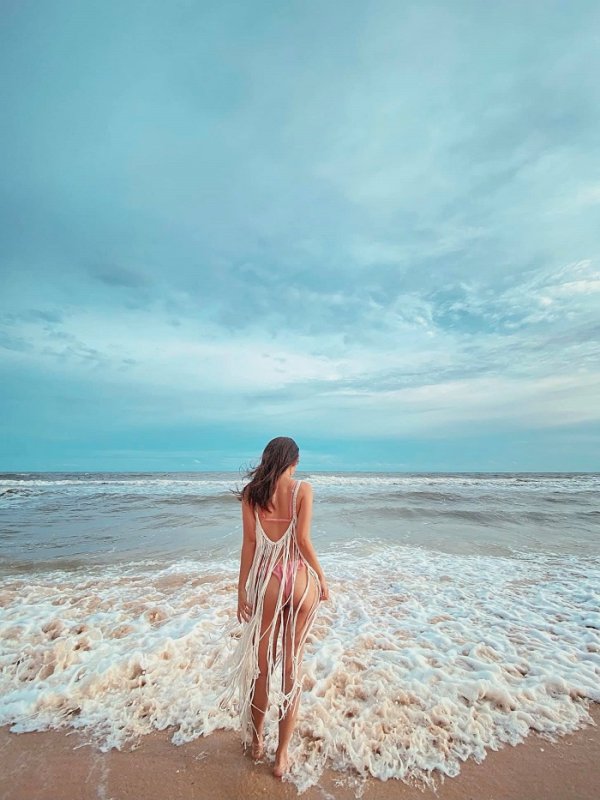 Enjoy the charm of the ocean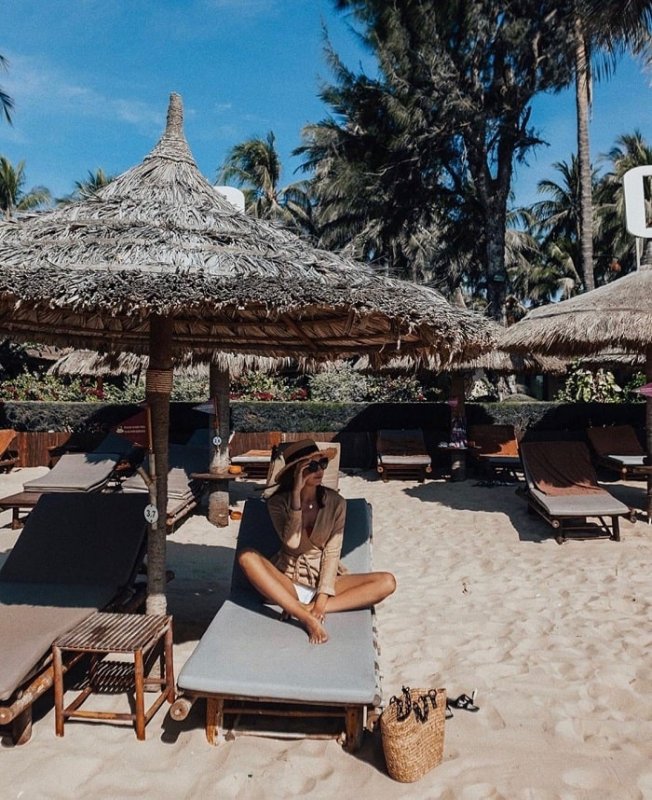 Relax by the beach 
For those who prefer a relaxed and peaceful resort style in the midst of a fresh natural space,  Bamboo Village Beach Resort Mui Ne cannot be missed . Top class resort in Phan Thiet. 
Photo: Internet
You might be interested in