HCM CITY — Exploring HCM City's street food on a motorbike has been selected as one of the top food experiences in the whole world.
The Travellers' Choice Awards 2021 by Tripadvisor, a world-famous website for travel reviews, ranks the HCM City private street food discovery tour by motorbike with local students as the 2nd among 15 globally loved dining experiences. 
A four-hour tour costs from US$40 per adult, with a guide who is usually a local student. It offers tourists the chance to "taste eight different local favourites, from noodle soup to ice-cold beer".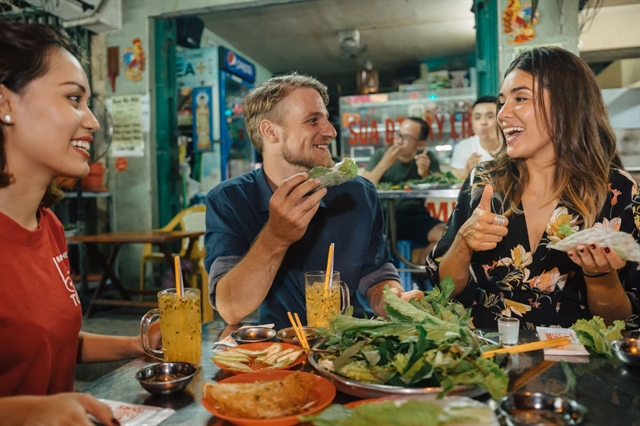 According to Tripadvisor, there is no better way to get into the swing of Sai Gòn (former name of HCM City) than by riding a motorbike.
"Enjoy the immediacy of scooter travel without the self-driving risks on this private guided foodie adventure," the website wrote. 
"Pull up a kindergarten chair and channel Anthony Bourdain as you sample eight separate tastings at a range of street eateries. Savour city signatures from beer to banh mì sandwiches and curios such as sweet soup and barbecued scallops."
People from all over Viet Nam come to HCM City to work, bringing with them recipes from their hometowns that over time make up the metropolis' exciting culinary scene.
Vietnam Travel – an official website on Viet Nam's tourism even suggests: "If you only have one day in HCM City, spend the day eating."
The dishes that any tourist should try in the country's biggest city include cơm tấm (broken rice), hủ tiếu Nam Vang (Nam Vang noodle soup), banh trang tron (mixed rice noodles), banh mì (Vietnamese barguette), gỏi cuốn (fresh spring rolls),…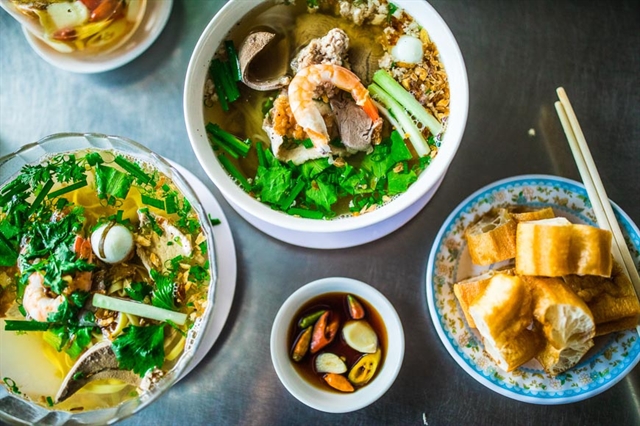 Alongside being named one of the Top Food Experiences in the World, the food tour on a motorbike is also listed as one of 25 Top Overall Experiences Worldwide.
The walking tour to discover the secrets of Hoi An ancient town ranks 4th in the list of Top Food Experiences in the World.
This experience takes visitors through deserted alleys known only to the locals, sharing knowledge about history and culture and enjoying local Vietnamese treats as well as Chinese and French dishes. 
Tripadvisor Travelers' Choice Awards is an annual award voted by millions of travellers around the world with other categories such as the most popular destinations, restaurants and beaches. — VNS
You might be interested in