HÀ NỘI — Artist Thanh Huyền has released a music video combining cheo (traditional opera) with rap to modernise this Vietnamese classical form of music.
The Yếm Đao Chao Xuan video was launched to welcome the Lunar New Year with hope and love.
Throughout the video, viewers can enjoy the atmosphere of a spring market and many Vietnamese folk games.
According to Thanh Huyền, she came up with the ideas from lyrics to music and staged the scene in the video to release her best work to the public.
"People often compose cheo in the classical style. I always have a desire to find new things, so I decided to combine the traditional art of cheo with modern rap music. And that's why the way that my team and I describe the atmosphere and the scene of the traditional spring market is also very different," Huyền said.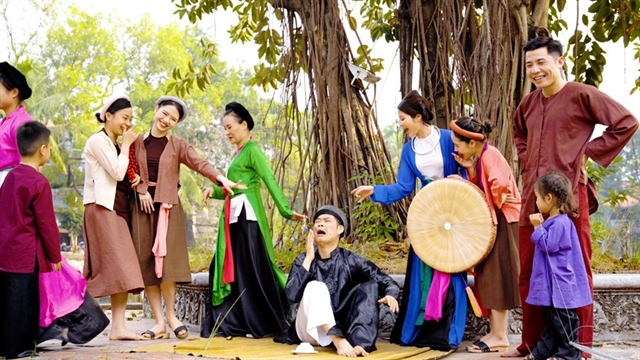 Right after its release, the video has attracted the attention of not only traditional artists but also young people with this unique combination.
The young cheo artist also said that she decided to try a bold direction that no one has tried in the hope of renewing this folk music genre.
"There have been many combinations of contemporary music and cheo. But this time, I chose a genre of music that no one has tried yet, which is rap."
"Also my real-life personality is quite childish, I discussed with the author the idea of ​​building the image of a young girl wearing a peach flower-coloured bib, who is both flirtatious and charming at the spring festival. For the idea of filming, I came up with a script myself and then asked for the support of the entire team. Hopefully, this new yet folk-inspired combination will be appreciated by viewers," she said.
Thanh Huyền is one of the talented young artists of Vietnamese cheo art. She is constantly assigned the main roles in plays from ancient to modern cheo.
She has also won gold and silver medals in national professional cheo competitions and shows over the years. This young artist is currently a member of the Ha Noi Cheo Theatre. — VNS
You might be interested in