HÀ NỘI — The annual "Spring Colours in Every Region of the Nation" programme will be organised from February 12 to the end of the month at the Vietnam National Village for Ethnic Culture and Tourism in the western outskirts of Ha Noi.
The event will be low-key ensuring cost-saving and pandemic prevention safety, according to the organisers.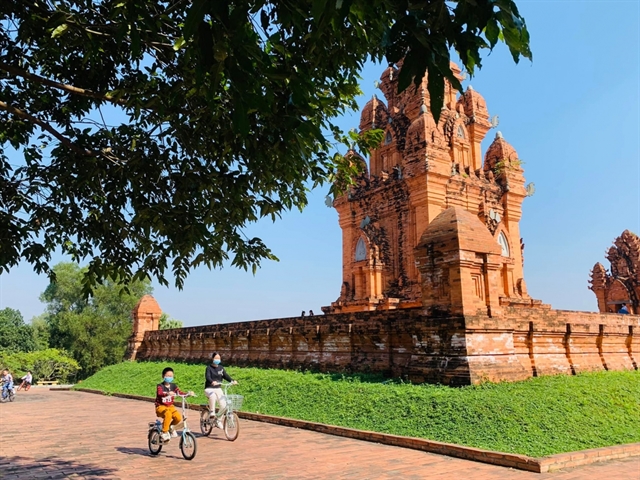 Party and State leaders will visit ethnic minority representatives at the village, join a traditional tree-planting ceremony, open a traditional house of Nghe An central province and traditional wooden house of Quảng Nam central province as well as enjoy traditional festivals of ethnic groups in the village.
A worship ceremony for the ancestors of the Lo Lo ethnic minority group in the northern province of Ha Giang will be organised on the morning of February 12. In each house of the group, there is an altar worshipping the family's ancestors.
The solemn ceremony is usually hosted by the male head of the family and joined by other members. Family members prepare for the ceremony for the whole previous year.
A wedding ceremony of the Ba Na ethnic minority group in the central highland province of Gia Lai will be organised for the afternoon of February 12.
The wedding named "pơ koong" in the local language always takes place at the end of the year after the harvest when locals have free time and plenty of rice, cattle and chickens.
People interested in the Crop Celebration Ceremony of the K'ho ethnic group in the central province of Lam Đồng can join the event on the morning of February 13. Locals host a worship ceremony to ask the Rice Genie for a bumper crop next year and a wealthy life for all families.
Various spring activities of ethnic groups will be organised throughout February at the village, where visitors can experience the natural beauty of spring with rape flowers, peach and plum blossoms.
The village is in Đồng Mo District, 45km to the west of Ha Noi's centre. VNS
You might be interested in