Prospering one of the world's most picturesque landscapes, Vietnam features a perfect destination for both nature lovers and adventure seekers. You could enjoy the "green" atmosphere and surroundings while getting your blood pumping in a wide selection of "calories-burned" activities. Here are some of the most popular outdoor sports you should try out in your Vietnam vacation
Explore Vietnam by motorbike
Riding a motorbike across Vietnam is the craziest, fun way of experiencing this amazing country. Vietnam is a long, narrow country so when driving north to south you won't miss any of the best sites. This famous motorcycle 'pilgrimage' is on the Ho Chi Minh City way from Hanoi to Ho Chi Minh City in either direction.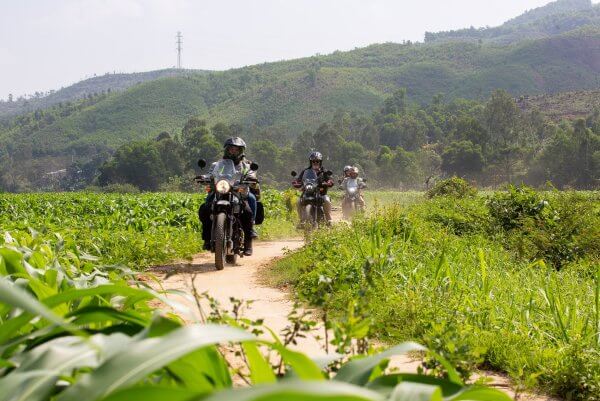 Millions of motorbikes on the road make finding a cheap motorcycle on the second-hand market easy and not a problem to sell again after your trip. The average price for a Chinese copy of a Honda motorcycle is between $200 and $300. The journey takes anything from 2 to 6 weeks, depending on how much time is spent driving.
What an incredible adventure, driving the whole day surrounded by thousands of motorbikes is exciting; stopping on the way for some great scuba diving, hiking, and beautiful sites throughout Vietnam. It's not the safest road trip to go on, crossing mountain passes, driving in a swarm of motorbikes, sometimes in rainstorms for hours.
Interesting people and scenes like motorbikes loaded with cages of chickens or even pigs, spectacular scenery, and beautiful culture create the ultimate South East Asia adventure.
Canyoning in Dalat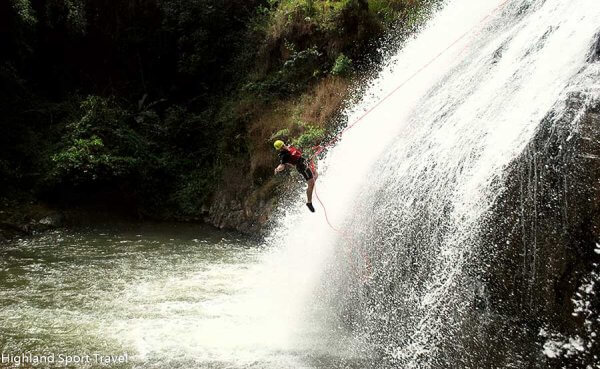 Surrounded by coffee fields and hills, filled with European architecture, this City of eternal Spring also has an adventurous side. Canyoning in Da Lat is an adrenaline-packed activity that will leave you soaked to the bone and with one more feather in your adventure cap.
Canyoning is an exciting combination of swimming, abseiling, climbing and hiking. It is one of the best ways to get some close interaction with nature in all her glory, and meeting fellow thrill-seekers is always fun. Your guides, trained and confident, will accompany you when you go canyoning.
Canyoning stands out from the other adventure activities in Vietnam as despite the level of activity, you don't need any prior experience. International standards of canyoning await in Da Lat, with sufficient training before you are taken on your guided adventure. So don't be intimidated-all you need is the urge to make adrenaline-packed, fun-filled memories to enjoy yourself.
Stay overnight in a cave in Phong Nha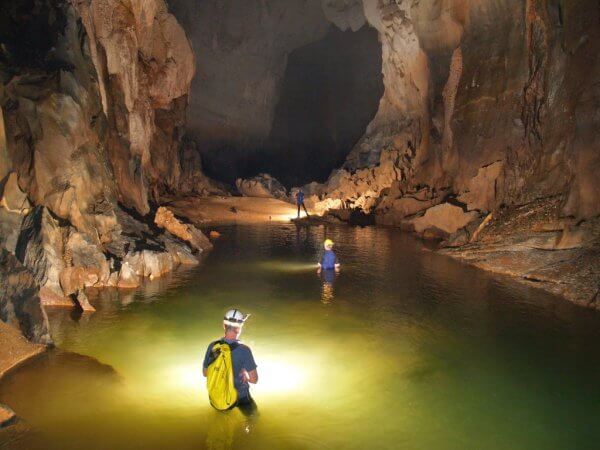 Every year there seems to be yet another amazing reason to visit Vietnam. In the past, the country has known purely for its harrowing history of the Vietnam War. These days, the spectacular caving activities available for extreme adventurers have been popular in Vietnam. The legendary Hang Son Doong, the largest cave in the world. This cave is so large that a Boeing B747 can fly through the largest passageway. Home to its own eco-system, exploring this cave is a once in lifetime experience, reserved only for true adventurers.
Rock climbing in Halong Bay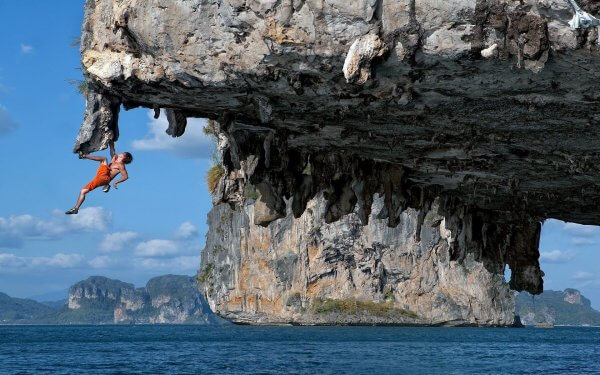 Halong Bay is a paradise for those who love adventure. There are countless caves, jungles, lagoons, and islands to be explored. Among activities like scuba diving, parasailing, kayaking, rock climbing is the number one activity for adventure seekers. An abundance of climbing routes in Halong Bay, also in the neighbor - Cat Ba Island, makes this place one of the best sites for rock climbing. The below article is all about Halong Bay and Cat Ba rock climbing, the best places for climbing, and some pro tips before your adventure.
The Vietnam Mountain Marathon
This is the ultimate thrill-seeking adventure for those with the stamina and endurance. The gruelling 100-kilometre footrace is the most challenging one-day running event in the country. Beginning near Sa Pa and traversing valleys, mountains and passing through minority villages, the run is somewhat of a legend among the regional running communities. And if you're not up for the challenge, don't despair. You can choose between a 10-kilometre fun run to both half and full marathons distances before reaching the punishing ultras of 70 and 100 kilometres. The Vietnam Mountain Marathon is an annual event and worth participating for anyone with a passion for running.
You might be interested in