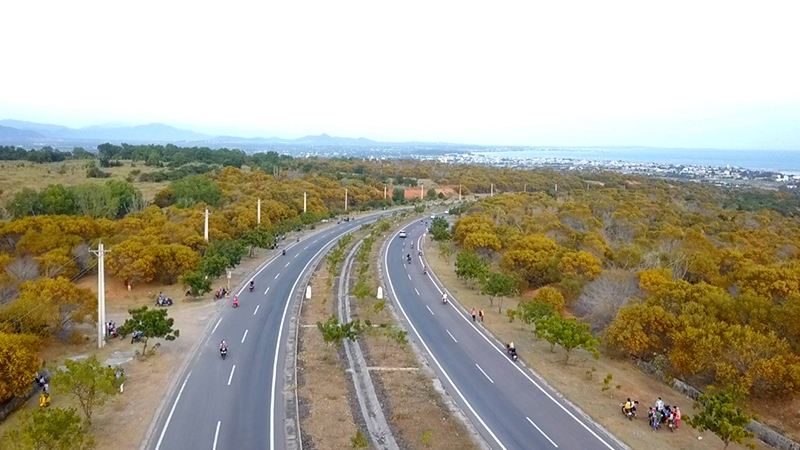 The Hoa Thang-Hoa Phu route, belonging to Mui Ne National Tourist Area, has become an ideal check-in point for tourists and young people coming to Binh Thuan.   
NDO - On January 3, according to statistics of the Department of Culture, Sports and Tourism of Binh Thuan province, during the three days of the New Year holiday this year (from January 1-3), Binh Thuan province welcomed about 13,500 tourists.
Most of the guests staying are domestic tourists, the majority of them staying at accommodation establishments in Ham Tien-Mui Ne Tourist Area, Phan Thiet City.
Accordingly, for accommodation establishments with 4-5 stars, the average occupancy rate is about 70-90%. The rest of the accommodation establishments have a room capacity of about 40-60%.
Domestic tourists are mainly groups of friends, families or smaller parties who come to Binh Thuan by family car or motorbike. Picnic tourists mainly focus on Hon Rom area (Mui Ne, Phan Thiet city) and La Gi town.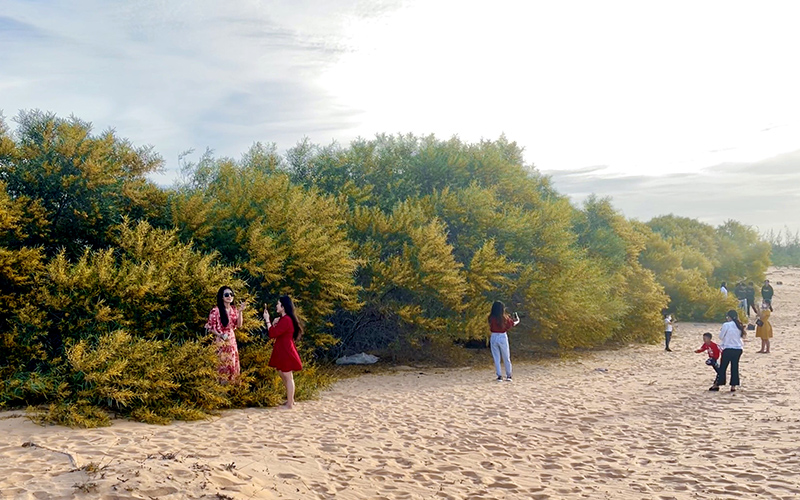 At this time of year, Melaleuca flowers bloom along the Hoa Thang-Hoa Phu route, attracting a large number of tourists to enjoy and take souvenir photos.
Tourism businesses have actively developed discount programs to stimulate tourism, implementing many new and attractive tourism product packages, focusing on good service quality to attract tourists.
Most tourist accommodation establishments strictly implement the prevention and control of the COVID-19 epidemic, according to the guidance of the authorities.
Before that, right after the Culture, Sports and Tourism industry of Binh Thuan province issued the temporary guidance on measures "Safe adaptation, flexibility, effective control of the COVID-19 epidemic" in the tourism sector, under Resolution 128 of the Government and temporary regulations of the Provincial People's Committee, in order to restore the domestic tourist market, restore tourism activities in association with ensuring safety measures to prevent and control the epidemic, contribute to promoting the destination's image and affirming the tourism brand of Binh Thuan.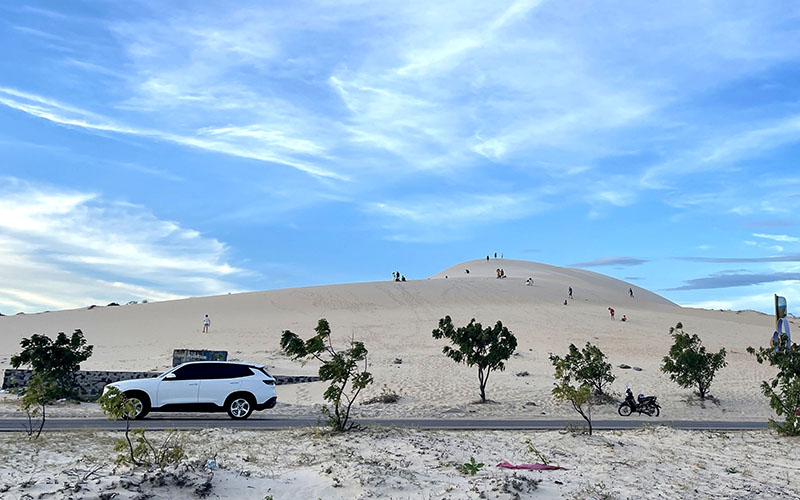 The unique landscape of sand dunes along the Hoa Thang-Hoa Phu route is one of the tourist attractions.
Up to now, Binh Thuan has had more than 100 accommodation establishments that are qualified to welcome guests, according to the safety criteria for epidemic prevention and control, most of which are 3-5-star accommodation establishments, which are concentrated in Phan Thiet city.
On the last night of the year, December 31, a few accommodation establishments were prepared to organize programs to serve tourists such as: Gala dinners, buffets and art programs to welcome New Year's Eve.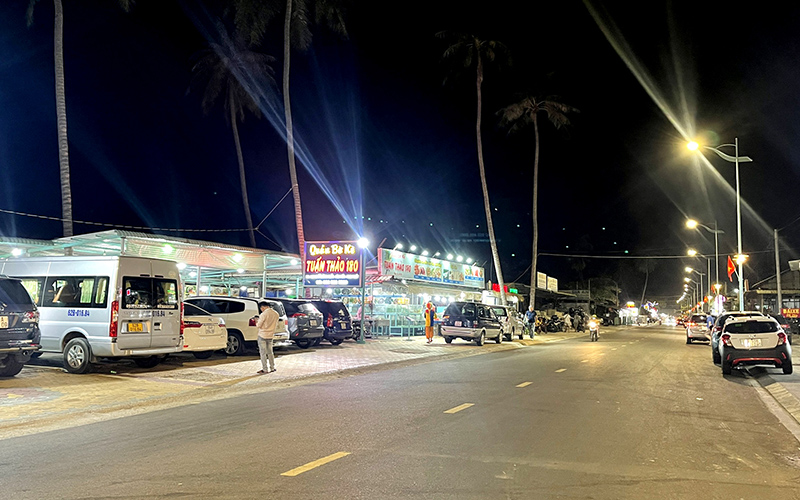 Tourists come to Binh Thuan by family car or motorbike, smooth traffic is guaranteed.
Room rates are quite stable, service prices do not have large fluctuations, especially the price of seafood sold from time to time.
The traffic situation is guaranteed to be smooth, no traffic jams. The beach always has lifeguards on duty, ensuring the safety and stopping traffic accidents involving tourists.
You might be interested in