With a 2-3 day trip, visitors can trek Ta Nang – Phan Dung, the emerging Ta Giang route or climb Chua Chan mountain.
Trekking is a picnic activity that helps visitors relax after stressful working days. If you love hiking, climbing, crossing roads of all kinds of terrain, immersing yourself in nature, you can refer to the popular trekking routes in the South below, suitable for year-end holidays.
Ta Nang – Phan Dung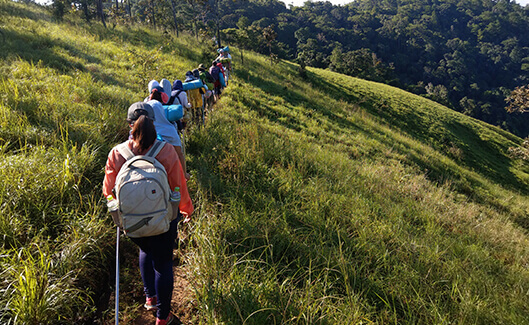 Photo: Hieu Nguyen
Ta Nang – Phan Dung road is more than 50 km long in the territory of three provinces of Lam Dong, Ninh Thuan, and Binh Thuan, which is a "national" destination for trekking lovers in the South.
In this season, the dry road is convenient to move, along the way are hills of burning yellow grass, bringing impressive scenery. Especially the experience of camping on the top of a high hill, waking up early to welcome the dawn, amidst the rolling hills and mountains.
From Ho Chi Minh City, you can travel by bus at night, to the departure point in Duc Trong district, Lam Dong in the morning to save travel time. The journey to conquer the road takes 2 days and 1 night, the endpoint of the journey is in Phan Dung commune, Tuy Phong district, Binh Thuan province.
Ta Giang is an emerging destination for more than 2 years in Khanh Son district, Khanh Hoa, attracting the southern trekking world. The road from Thanh Son commune, Khanh Son district to Son Thai commune, Khanh Vinh district is about 22 km long and takes 2 days and 1 night to complete.
Ta Giang village is located near Phuoc Binh National Park and Hon Ba Nature Reserve, so the landscape still retains its wild and majestic features. Visitors will go through green steppes, poetic giant forests, flat rocky streams, not many steep slopes, suitable for first-time trekkers.
Chua Chan Mountain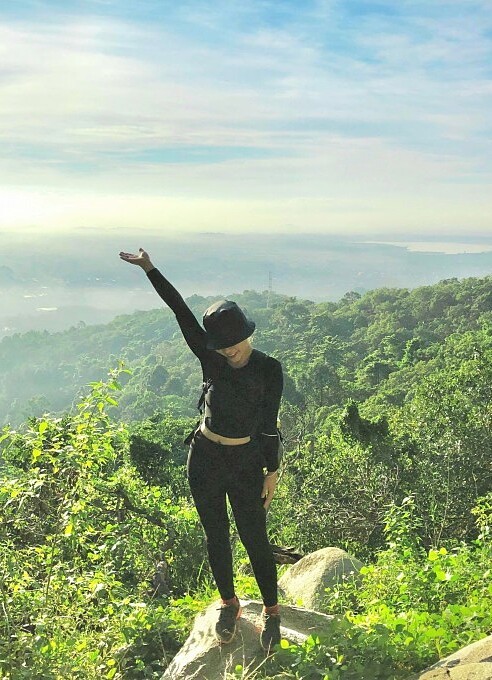 Photo: Vy Vy
This is a very attractive destination for mountain climbers in the South since social distancing. The mountain is about 110 km from Ho Chi Minh City, visitors can go during the day or camp overnight, wake up in the morning to catch the sunrise, have a picnic on the top of the mountain.
Tourists going to Chua Chan mountain often form small groups, bring many self-sufficient items such as tents, prepare their own food and water, etc. to support each other during the trip because the climbing road is sometimes craggy. Many large rock holes 5 m high, dense forests, require explorers to have experience.
Chua Chan Mountain is 837 m high, this is the highest mountain in Dong Nai, the second-highest in the Southeast, after Ba Den mountain (986 m, Tay Ninh).
Follow (vnexpress)
You might be interested in