HÀ NỘI — Young Vietnamese director Ha Le Diễm has been honoured in the Best Directing category at the 2021 International Documentary Film Festival Amsterdam for her film Những Đua Trẻ Trong Sương (Children of the Mist).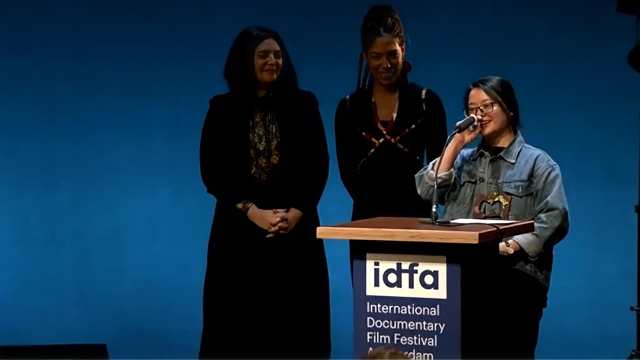 The 92-minute film is Diễm's first documentary.
This cinematic work tells the story of Di, a 12-year-old girl descending from the H'Mong ethnic minority group located in Sapa town, Lao Cai Province.
The female director highlights the conflicts between ancient customs and modern values and the challenges that ethnic minority children, especially girls, have to face as they reach adulthood.
In the production, Di wants to go to school but she was born in a locality with the unsound custom of cưop vợ (bride kidnapping), which hindered her dream of receiving an education. The film reflects the unfortunate consequences of this old, traditional custom, including the risk of kidnapping and human trafficking.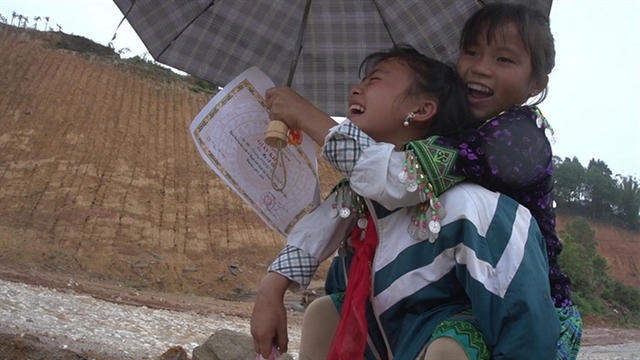 In addition to the Best Directing award for Diễm, her film won a special mention voted by the jury, in the Best First Feature category.
Ha Le Diễm, 30, is a Tay ethnic from Bắc Kạn Province. She graduated with a major in Journalism, University of Social Sciences and Humanities.
Coming from an ethnic minority community herself, Diễm was introduced to H'Mong traditions at university and decided to follow her protagonist despite not knowing the language.
According to the organisers, documentary filmmakers sometimes establish close relationships with characters that interfere with their directorial role. But Diễm has created a balance, separating her feelings from the emotional story of a H'Mong girl stuck in childhood and adulthood, between tradition and modernity in the countryside of Vietnam. Because of her sensitive, reasonable and transparent handling, Ha Le Diễm received the Best Directing award as the result for her film.
The International Documentary Film Festival Amsterdam has been held annually since 1988 and developed into the largest festival of its kind, attracting filmmakers around the world. VNS
You might be interested in