HÀ GIANG —  The 7th Buckwheat Flower Festival in Ha Giang Province has been held online for the first time, due to the ongoing COVID-19 pandemic. Audiences can tune to the festival, the theme of which is 'Hoa của Đa' (Flower of the Stone), from November 27.
The 45-minute festival was recorded and broadcast on central and local television channels, as well as the digital platforms of FPT Corporation and other social networks.
Throughout the video, the audience can experience the panorama of Ha Giang Province; learn more about the process of renewal and development of the province and the beauty of nature in the rocky plateau.
The virtual festival provides images of many scenic spots and monuments in the geopark area, such as the buckwheat fields in bloom and other cultural, tourist and extreme sports activities.
The event also includes a series of performances by many artists, including the singing and dancing performance 'Trầm tích cao nguyen đa' (Sediment of the rocky plateau), the dance 'Hồn khen' (The soul of Khen), the song 'Đường về tay Con Lĩnh' (The way to the west of Con Lĩnh), and the singing and dancing medley 'Ha Giang buckwheat flower season and Ha Giang colours'. It is hoped that these performances will showcase the unique culture of the rocky plateau.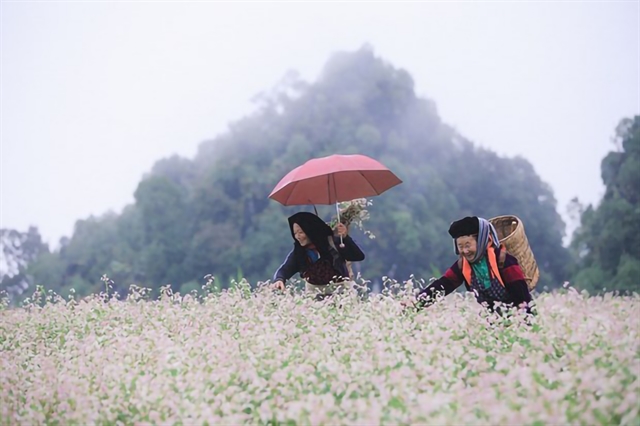 In recent years, buckwheat flowers on the Đồng Văn Karst Plateau Geopark have become a tourist icon of Ha Giang Province. Not only used as a traditional food of ethnic people, buckwheat flowers also bring a poetic beauty, creating a unique feature in the mountainous highlands.
October to December is when the buckwheat flowers bloom on the Đồng Văn Karst Plateau. This is an opportunity for Ha Giang to promote and introduce products from the province to domestic and international tourists.
After six seasons, Ha Giang Province's Buckwheat Flower Festival has become a major cultural event attracting a large number of tourists from all over the world. This year, despite many restrictions due to the COVID-19 pandemic, the province's flexible approach to organising the Buckwheat Flower Festival online has allowed people from all around the world to tune in.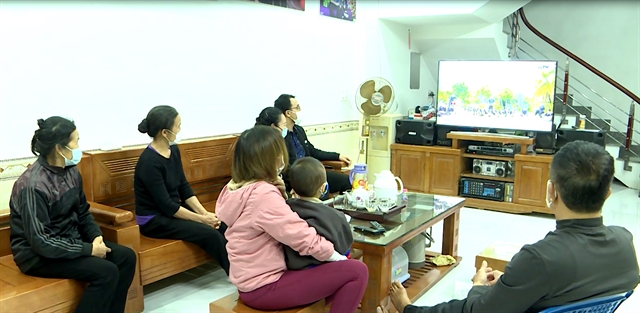 To participate in the 7th Buckwheat Flower Festival, audiences can visit Ha Giang TV's Youtube channel or the homepage of Ha Giang newspaper at: http://www.baohagiang.vn. VNS
You might be interested in