Beautiful, private, and very luxurious, the Morocco Binh Thuan swimming pool is one of the hottest check-in coordinates in Binh Thuan today. 
About swimming pool Morocco Binh Thuan 
Morocco Binh Thuan swimming pool is located on the campus of Coco Beach Camp, about 160km from Saigon. Coco Beach Camp is an ecological area located in Lagi town, Binh Thuan. To get here you can take a motorbike or a bus.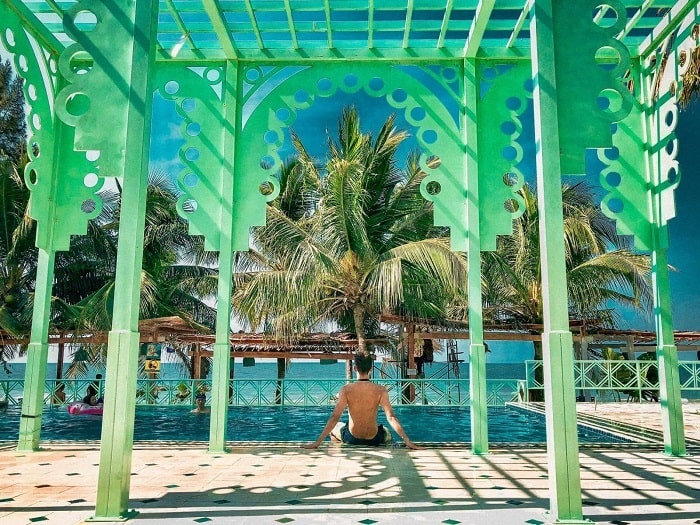 Morocco swimming pool Binh Thuan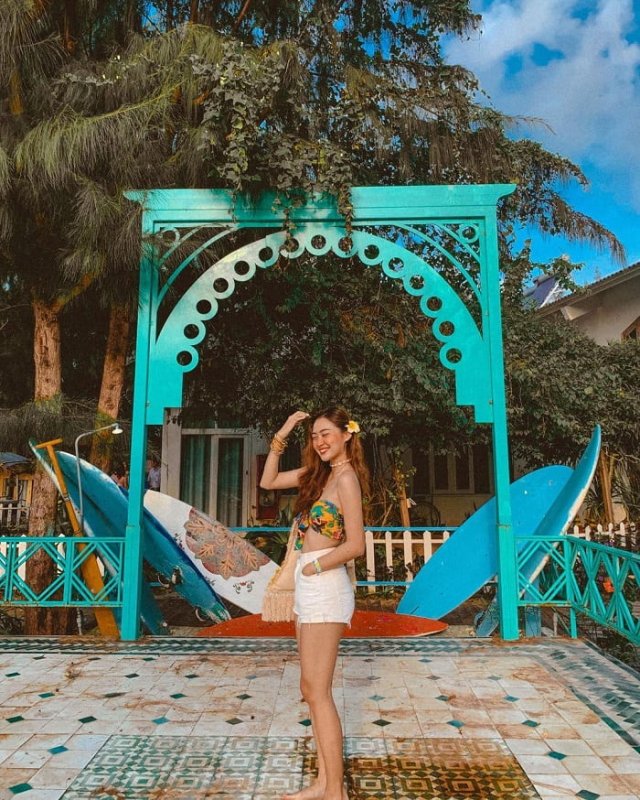 This is a virtual living spot that is being hunted by young people (Photo: ocmedi)
Move to Morocco Binh Thuan swimming pool 
Going by bus is very convenient, from Saigon's bus station you buy tickets to Coco Beach Camp. If you go by motorbike, it will take you about 3 hours, if you are not familiar with the road, please ask for the help of Google Maps.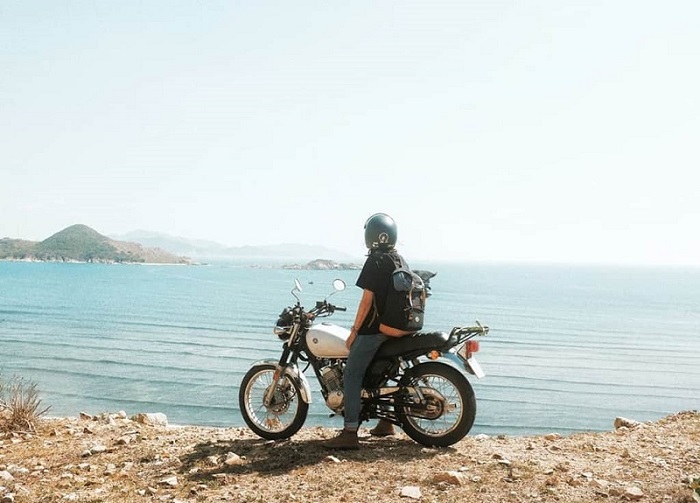 Traveling by motorbike will have many interesting experiences waiting for you 
> See more:  'Pocket' the most detailed Binh Thuan travel experience
Unique feature in Morocco Binh Thuan swimming pool 
If you've ever been fascinated by the series "One Thousand and One Nights" or "Aladin and the Magic Lamp", you must have enjoyed the impressive Moroccan architecture. Royal roofs, black and white tiles in harmony with outstanding patterns or sophisticated and luxurious white curtains are hidden in the space, making many people unable to take their eyes off. And now the architecture that seemed only in that story has been recreated for the first time in our country at the  swimming pool Morocco Binh Thuan.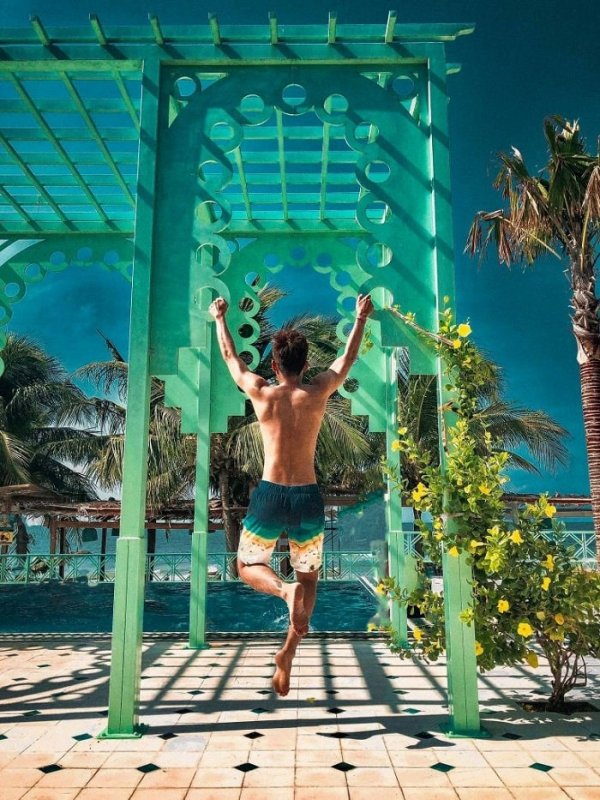 Swimming pool with Middle Eastern design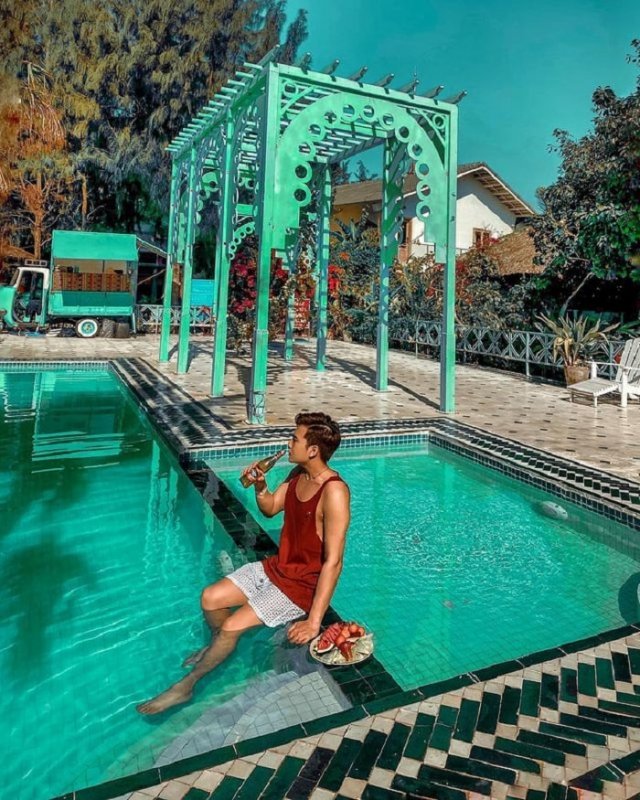 The space is very luxurious (Photo: Khaimin.96)
The first impression of visitors when arriving at  Morocco Binh Thuan swimming pool is the bold Moroccan architecture. The design has a bit of Middle Eastern royal style, making the whole swimming pool extremely luxurious and unique. There is a black-and-white brick background with delicate patterns, with a roof and white curtains swaying in the wind. All are built very methodically and eye-catching.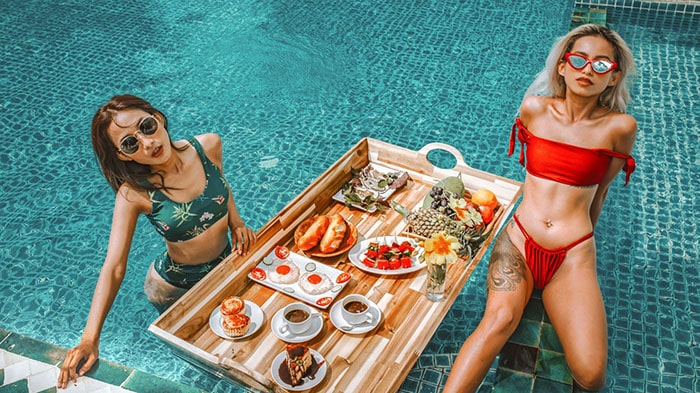 All exude a royal atmosphere (Image: cocobeachcamplagi)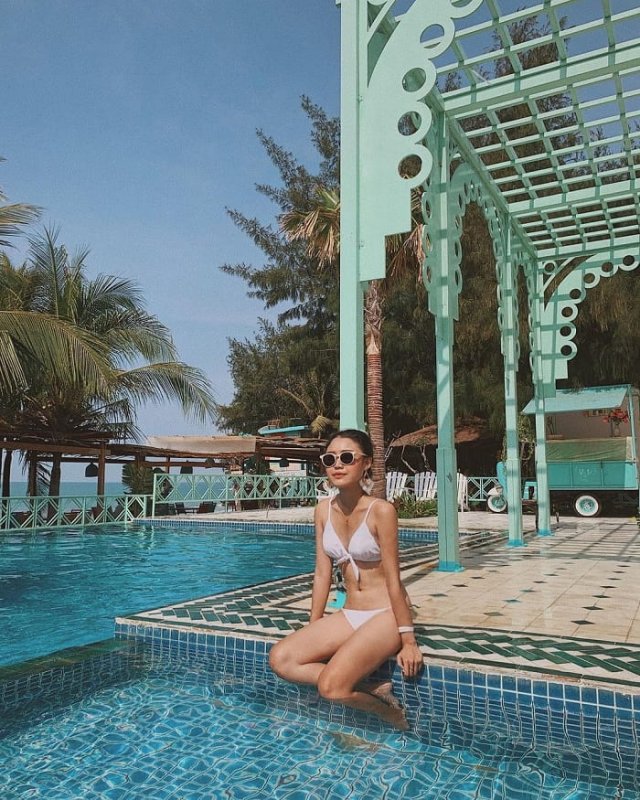 The decoration is very harmonious with each other (Photo: ocmedi)
The combination of a swimming pool and green space creates freshness. In particular, the location  of Morocco Binh Thuan swimming pool is built in the open air next to the charming beach. So when standing at the pool, you can see the rows of green coconut trees appearing right in front of your eyes and the vast sea and long sandy beach. It can be said that the view of the sea in Morocco is extremely attractive and beautiful.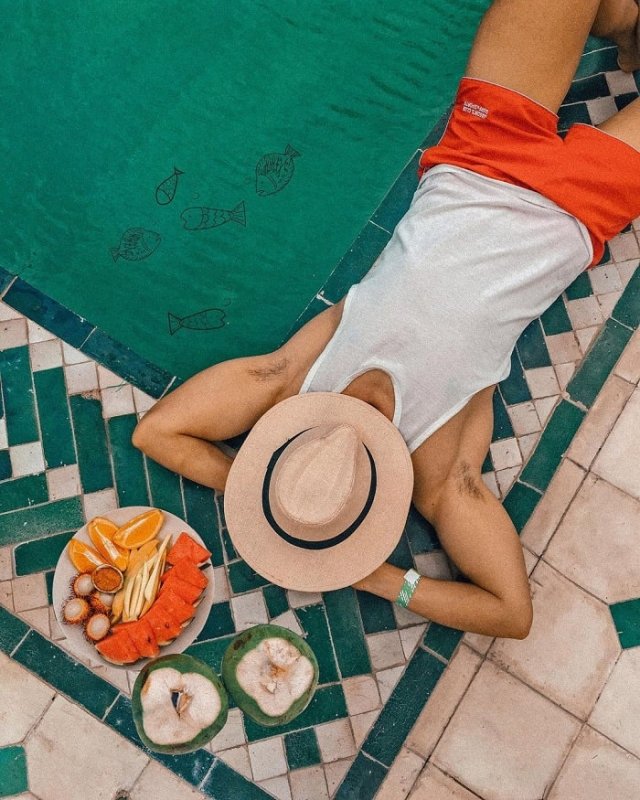 (Photo: iamkoo5)
Every nook and cranny of  Morocco Binh Thuan's swimming pool has aristocratic taste, is an extremely lemongrass background to produce great virtual live photoshoots. Not only taking photos, there are also very attractive breakfast or afternoon tea services. The menu is diverse, especially the afternoon tea combo will have: fresh flowers, tea, cakes, cocktails, fruits, latte, rainbow, champagne,…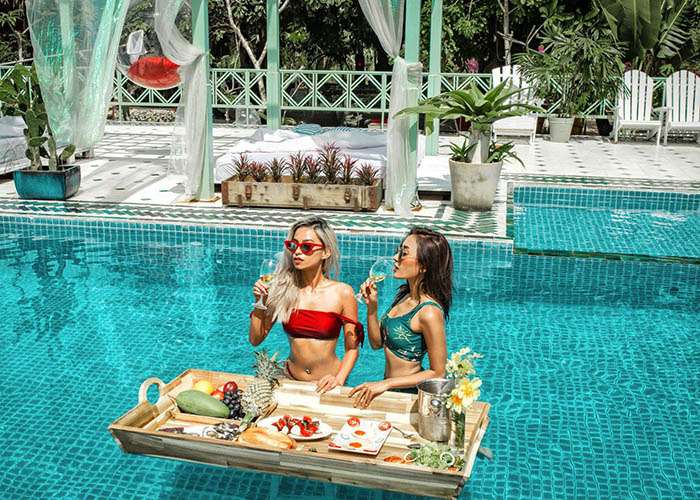 Luxury dining at the pool 
Breakfast and afternoon tea combos are served right at the pool, drinks are placed at floating tables on the water. Thus, visitors can just soak in the water, admire the dreamy sea view and enjoy luxurious afternoon tea. 
(Photo: nauyenlove)
Explore Coco Beach Camp
Coming to  Morocco Binh Thuan swimming pool  , you must definitely visit Coco Beach Camp. This is an area for camping, entertainment, collective activities, and BBQ by the beach that is very HOT and has not shown any signs of cooling down since its launch.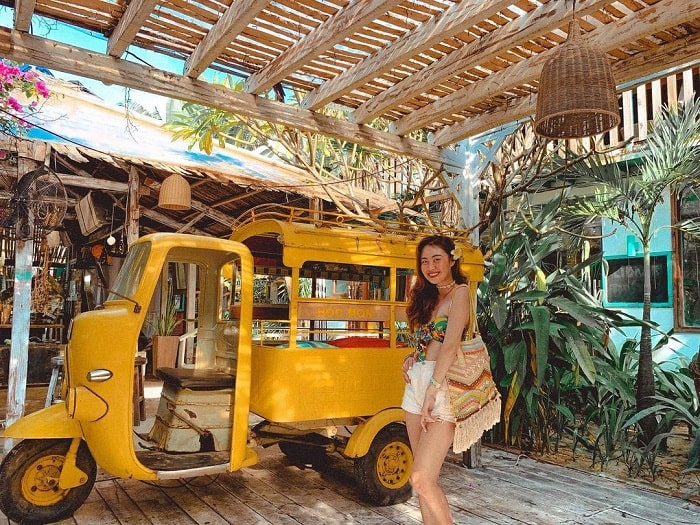 (Photo: ocmedi)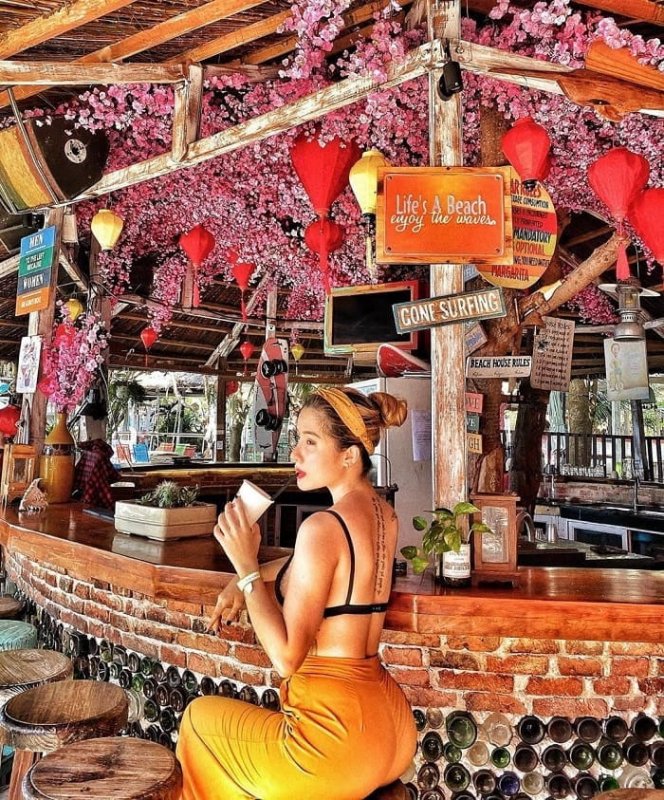 (Photo: Quynhbyty)
Here is mentioned as a new resort paradise on the beach, almost separate from the inner city of Lagi. Coming here, visitors will feel like they are lost in paradise, an interesting private oasis.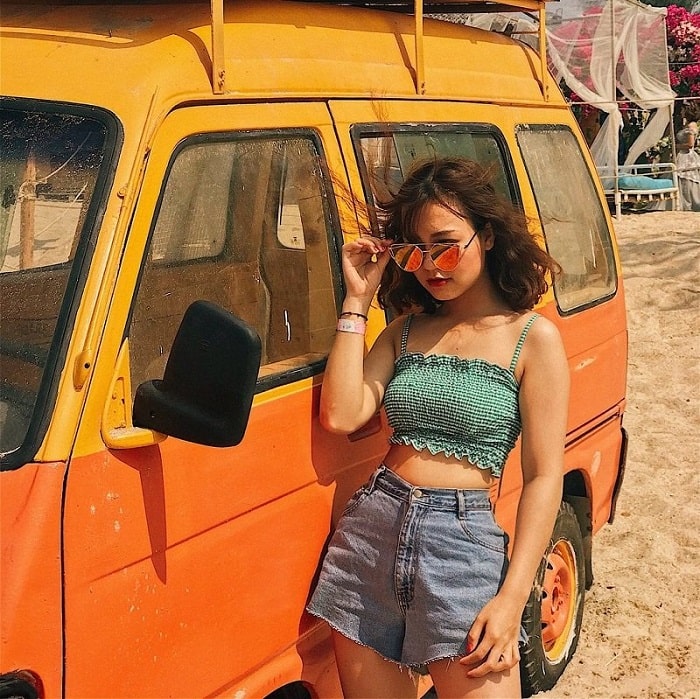 (Photo: camtu.04)
Di is located quite close to Saigon, so it is possible to go to Coco Beach Camp on weekends. In addition, there are many check-in miniatures here. Every few steps, there are dozens of virtual live pictures.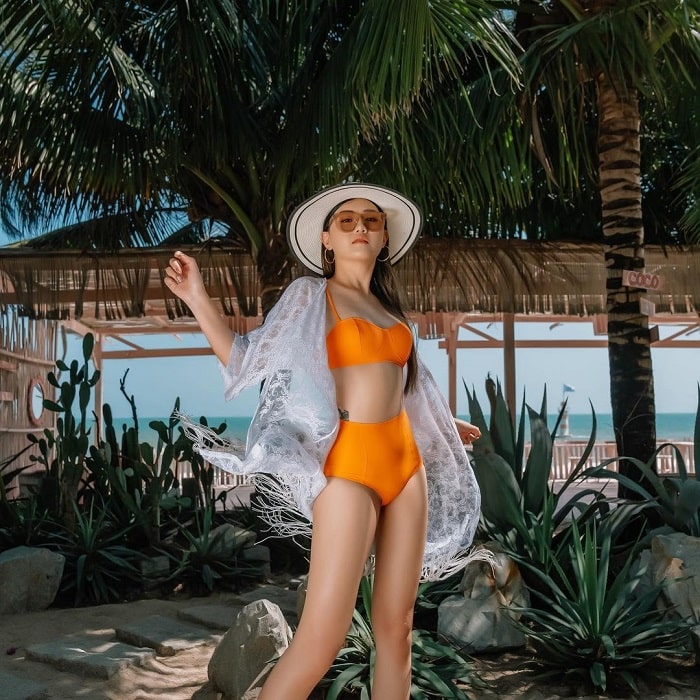 In any corner, you will have beautiful pictures of life 
Immersed in the green nature, the sound of waves crashing, Morocco Binh Thuan swimming pool is a great relaxing space and extremely expensive photography. 
Photo: Internet
You might be interested in