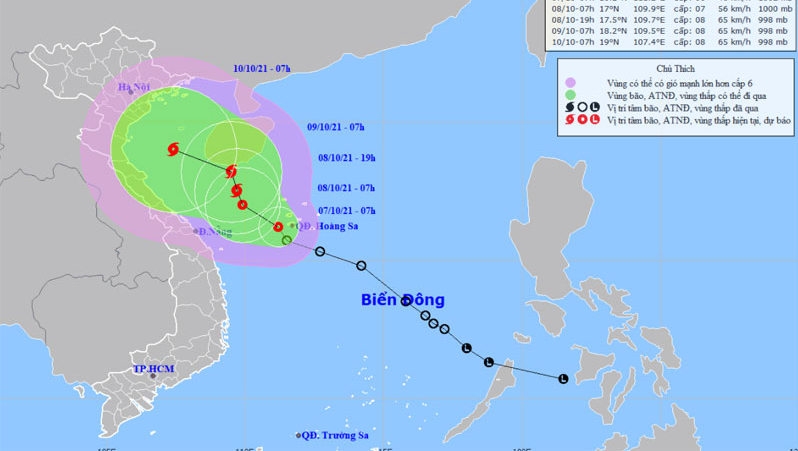 The projected path of the tropical depression (Photo: NCHMF)   
NDO - A tropical depression is heading towards Vietnam's central region with heavy rain expected to lash provinces in the Central Coast and the Central Highlands.
The national weather agency has issued a warning of flash floods and landslides in mountainous areas and submersion in low-lying and riverside areas.
The system is currently located in the sea south of the Hoang Sa (Paracel) Islands, with wind speeds of 40-50 kilometres per hour near its centre.
It is forecast to move at a speed of 5-10 kilometres per hour in a west-northwest direction over the next 24 hours and is likely to strengthen further.
On October 7-8, the provinces from Quang Binh to Quang Ngai and Kon Tum are expected to see rainfall of 150-300mm, and even up to 400mm in some places.
Heavy rain of 70-100mm is also forecast for the provinces of Ha Tinh, Binh Dinh and Gia Lai in the next two days, before expanding to the north central region and the Red River Delta over the weekend and early next week.
You might be interested in