Hoang Hiep's small garden not only provides fresh vegetables for daily meals but also is an ideal relaxation corner in shopping. The owner personally designed the space to enjoy tea, watch flowers right on the terrace, making everyone wish.
In the morning of Saigon after the rain, in the 20m2-wide rooftop garden, the long stalks stretch green, the bitter melons stretch, the green Bodhi tree grows. Early in the morning, Mr. Hoang Hiep, the owner of a small garden on the 4th floor, is harvesting vegetables and drinking his morning coffee.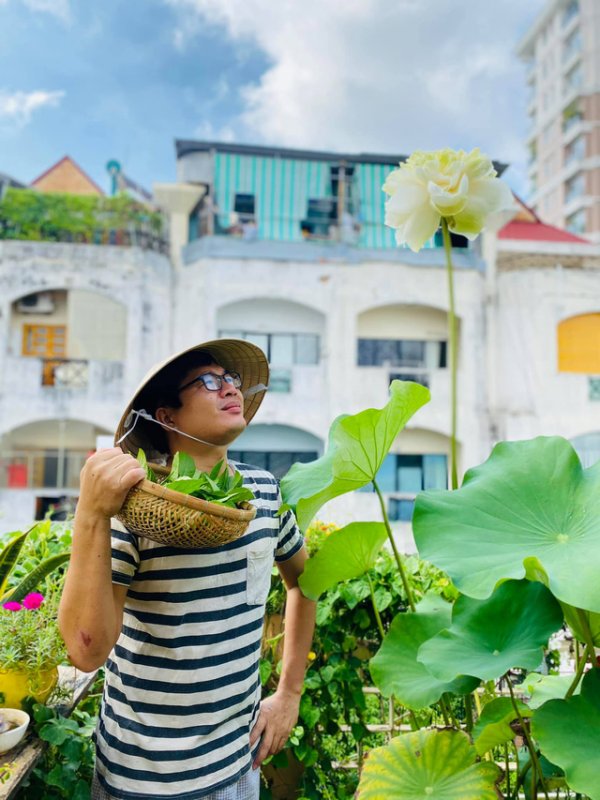 Hiep works in the tourism industry, specializing in organizing island tours. With a hobby of planting trees, starting from last year's epidemic season, Hiep embarked on renovating the 4th-floor terrace and growing green vegetables.
Because he lives alone, when he had the idea of ​​​​growing green vegetables at home, his family was very supportive and reassured because he saw that he could take care of himself, self-sufficient in food and vegetables during the season. Translate.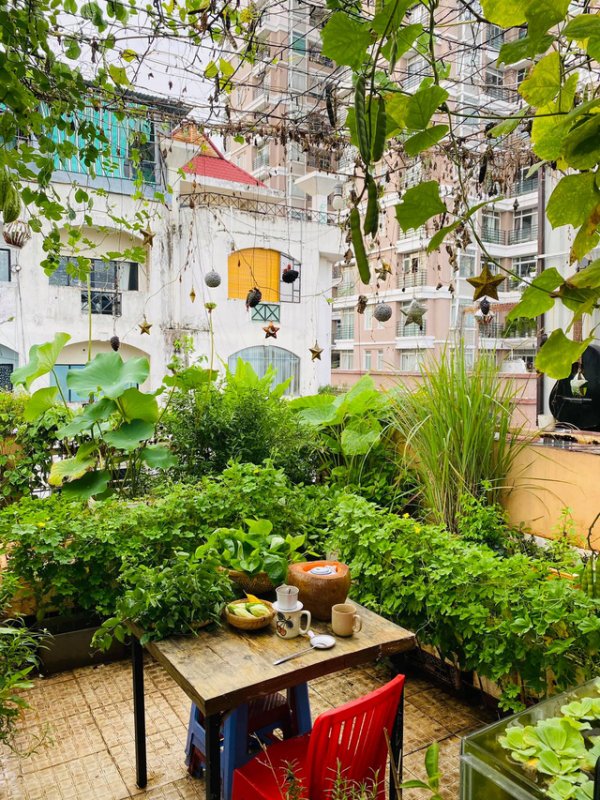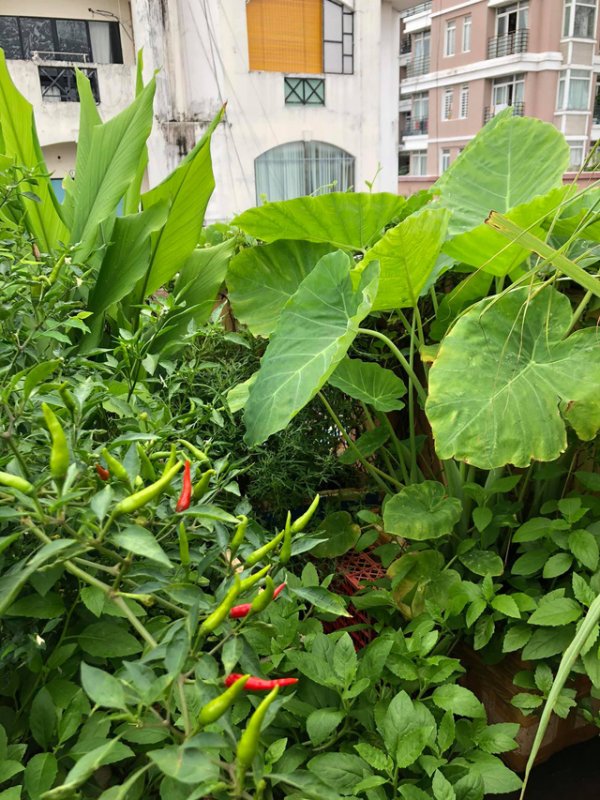 For Mr. Hiep, the garden not only provides fresh fruits and vegetables but also a place to relax and enjoy life. In his beautiful little overhead garden, Mr. Hiep creates a small corner to drink coffee and tea every day.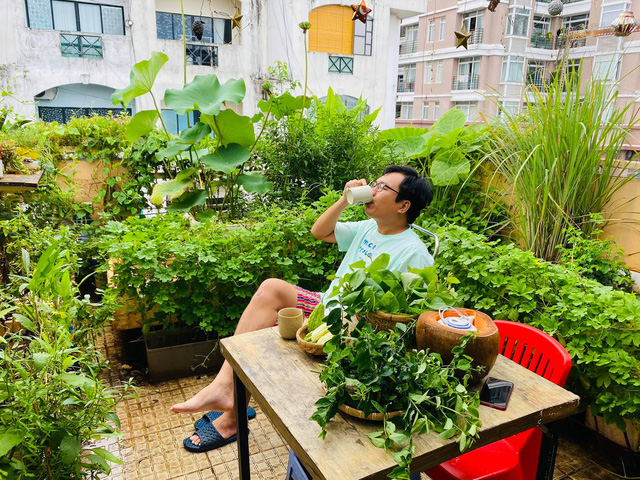 For Mr. Hiep, planting trees, taking care of birds every day is a very useful activity, the body is active, and seeing the results every day is indeed a very interesting thing. "I take care of trees as well as children. Taking care of it little by little and then watching it grow and change every day is very happy", Mr. Hiep confided.
The garden is small, 20m2, but there are about 30 kinds of vegetables, from melon, gourd, bitter melon, morning glory, herbs, mint… and even lotus flowers to "enjoy". Mr. Hiep often chooses short-term, seasonal plants for easy care and regular harvesting.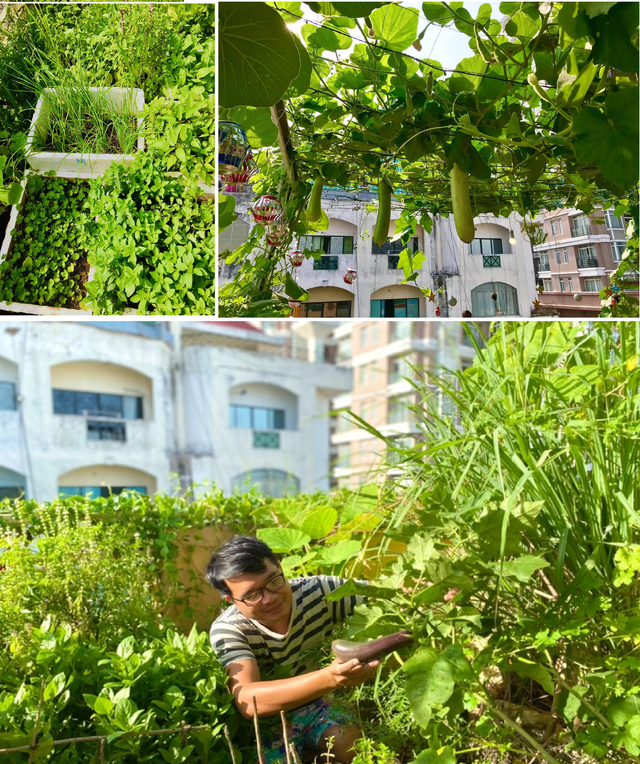 Small garden with all kinds of seasonal vegetables.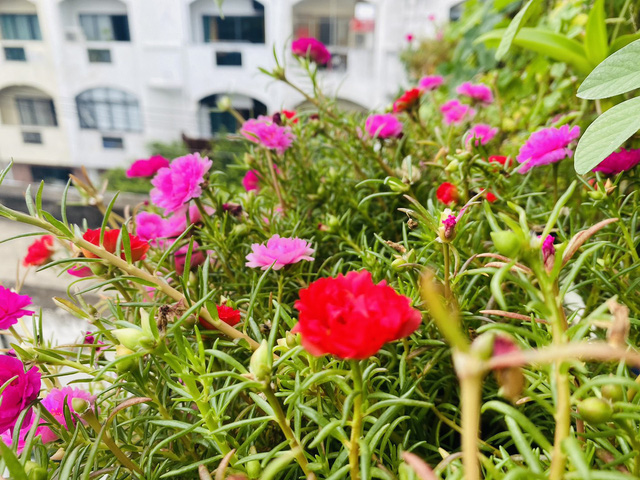 Blooming flowers at ten o'clock adorn the small garden.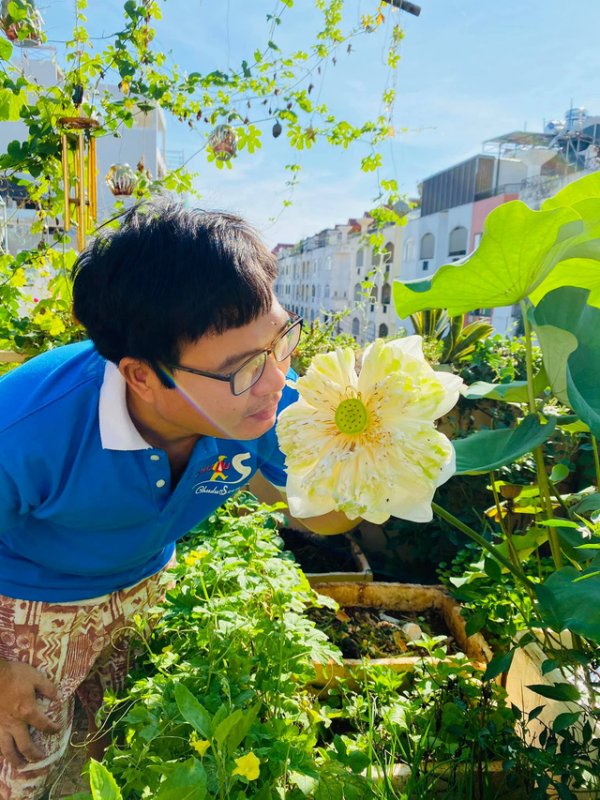 Colorful lotus flowers.
Not only growing vegetables, he also grows flowers to decorate the living space. Before that, he also raised chickens for eggs, then raised pigeons for fun.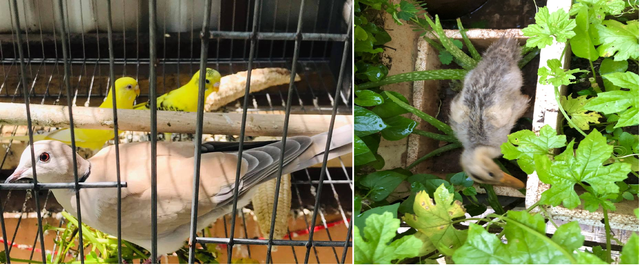 Hiep raised ducks and pigeons on the terrace.
For growing a garden on the terrace, the most important step is preparing the soil, watering and needing meticulous care so that the plants can grow green. Hiep uses a foam box to store soil for plants, uses a plastic tray to keep the floor dry and easy to drain.
In the midst of his small green garden, Mr. Hiep designed a "bar", set up a small table and chairs to relax every day and welcome friends to play every weekend. Every morning when he wakes up, he opens the door to enjoy the green air of the small garden.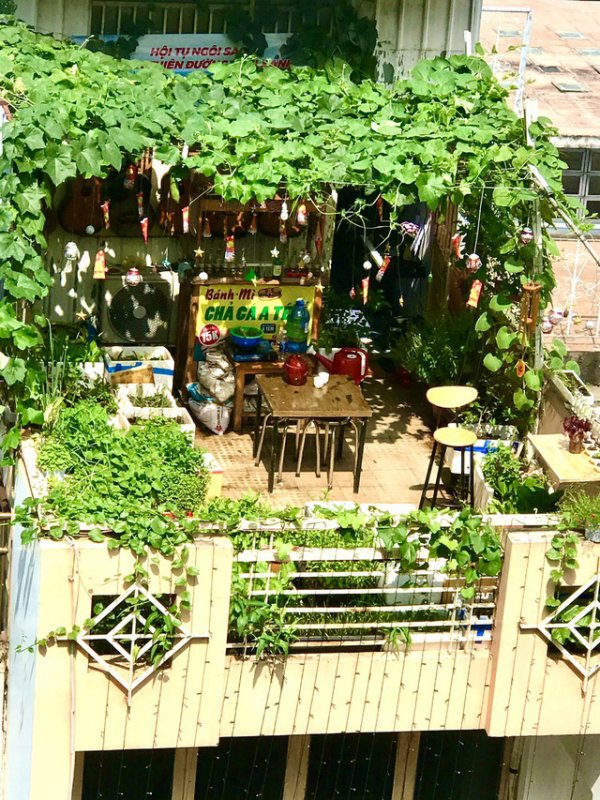 The panorama of the terrace garden is too "poetic" by Mr. Hiep.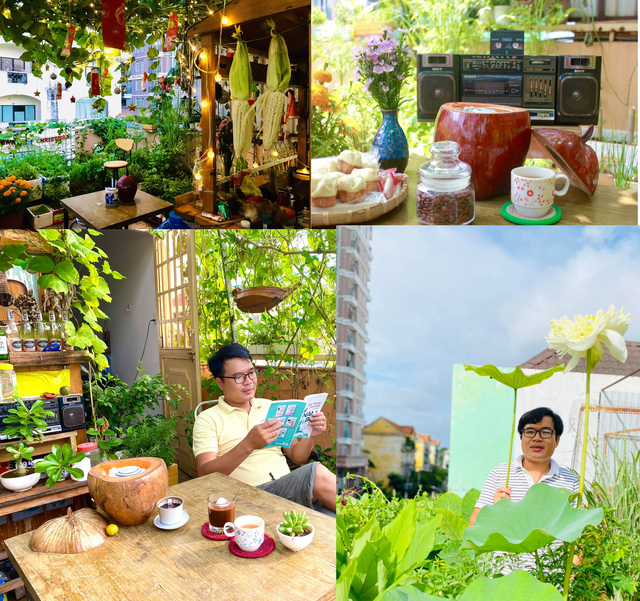 Near the entrance to the terrace, Mr. Hiep designed a small dispensing counter exactly like an air bar. Here, you can make your favorite drink.
Currently, the COVID-19 epidemic in Ho Chi Minh City is complicated, the supply of food and vegetables is very difficult. Thanks to a small vegetable garden, Mr. Hiep still has enough vegetables and fruits every day. After taking care of the plants, cultivating the soil, he makes a cup of coffee, reads a book or cooks and enjoys a delicious meal in the garden.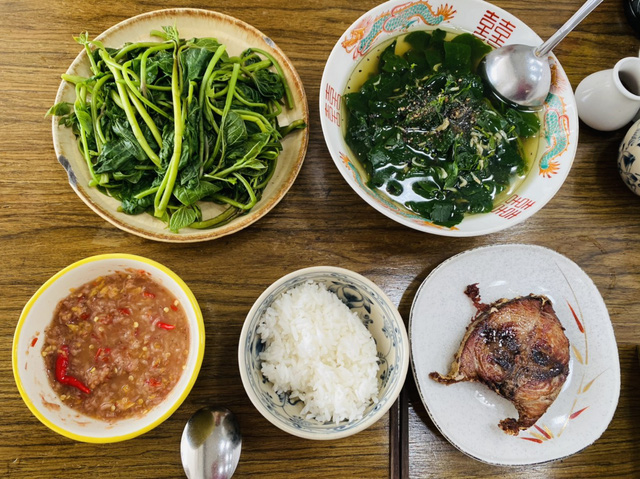 Delicious and healthy meal from homegrown vegetables.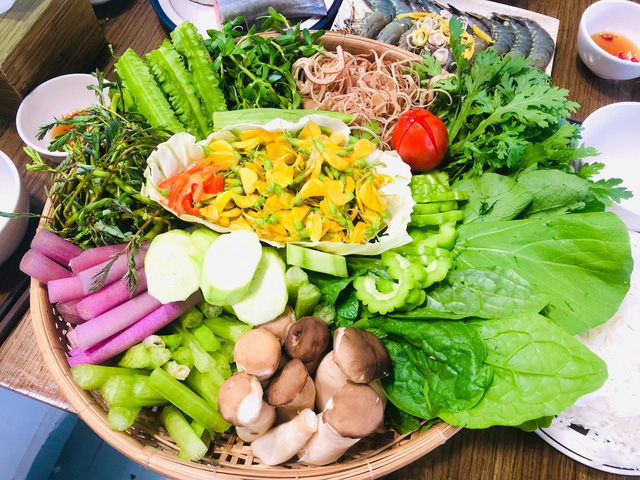 Colorful improved meal from fruits harvested from the rooftop garden.
In the evening, the small garden is a space to cool off, listen to music and enjoy a can of beer and tea ​​Mr. During this time, thanks to the garden, Mr. Hiep's life is happier, with fewer negative thoughts. "If you want to be happy for a day, make a pot of tea. If you want to be happy for a week, find yourself a wife. If you want to be happy for a lifetime, find yourself a garden!", Mr. Hiep wittily shared. Follow Nhịp sống kinh tế
You might be interested in