In Asia, autumn comes with mooncakes, while in the United States, apple pies are the season's special treat.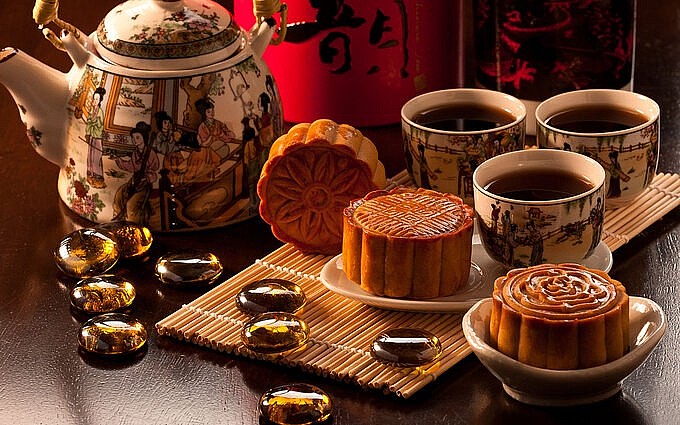 Mooncake (Photo: Pinterest)
Asian countries: Mooncake
Mooncake is a traditional pastry eaten in many Asian countries such as Vietnam, China, Singapore to celebrate the Mid-Autumn festival. The pastries are filled with a bean, lotus seed, coconut, or meat paste and are usually cut into quarters and served to the whole family with hot green tea.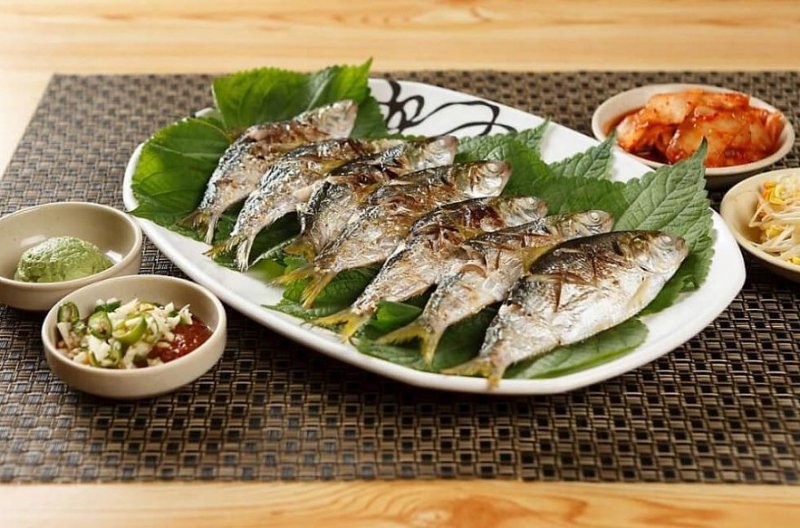 Grilling gizzard shad (Photo: Hi Asia)
Korean: Grilled fish
There is an old Korean saying that goes "The smell of grilling gizzard shad during Autumn season brings a runaway daughter-in-law back home. "Gizzard shad" is one of the popular fish species in Korea. It tastes especially good during autumn because gizzard shad stores more nutrients for the colder season. You can eat it raw or cooked. Grilled Jeon uh is the most popular way to eat; no need for sauce. It is crispy and nutty as it is!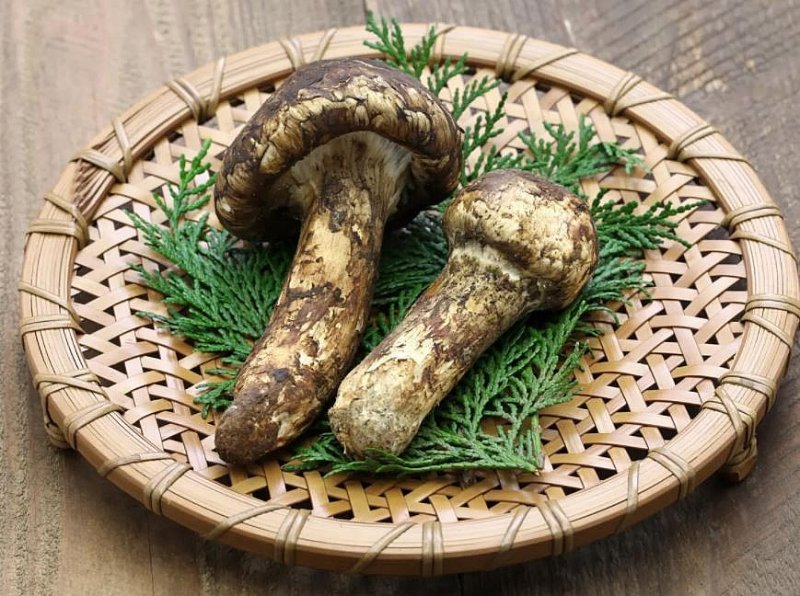 Matsutake mushroom. (Photo: Guardian)
Japan: Mushroom
Matsutake mushroom is probably the most precious autumn food in Japan. The mushrooms could get as expensive as black truffles, but they are sought after for their rich spicy aroma which many Japanese people are fond of. In order to enjoy the aroma, matsutake dish cooking is kept simple with minimal ingredients. So the challenge of cooking a matsutake dish is not the cooking itself but getting hold of the mushrooms (because they are expensive)! The aroma of cooked matsutake mushrooms is definitely associated with a happy autumn day for Japanese people, according to Living Language.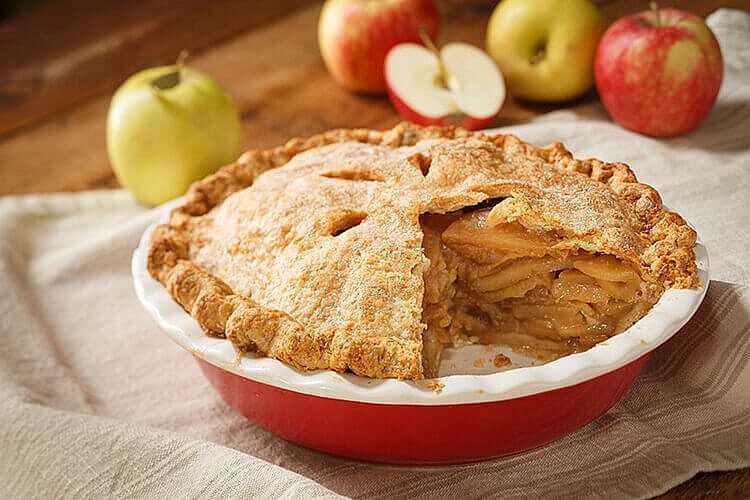 Apple pie (Photo: The Produce Moms)
United States: Apples
In the United States, apples are a fall tradition in many ways. A widely consumed fall staple is apple cider. This drink can easily be consumed both warm and cold, with a cinnamon stick added to spice up the beverage.
Besides cider, other apple dishes are loved in the season. Some typical examples are caramel apples (apples dipped in caramel), apple pies, apple cider donuts.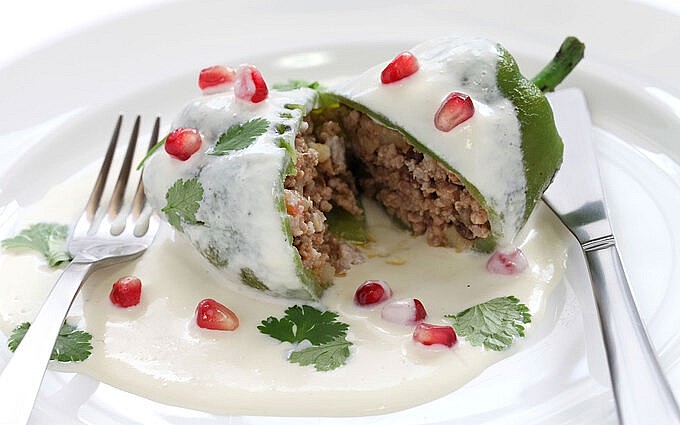 Chiles En Nogada (Photo: Travel & Leisure)
Mexico: Chiles En Nogada
Chiles en nogada is a Mexican dish of poblano chiles stuffed with picadillo (a mixture usually containing shredded meat, aromatics, fruits, and spices) topped with a walnut-based cream sauce, called nogada, pomegranate seeds, and parsley, and it is typically served at room temperature. The traditional season for making and eating this dish in Central Mexico is August and first half of September when pomegranates appear in the markets of the region and the national independence festivities begin.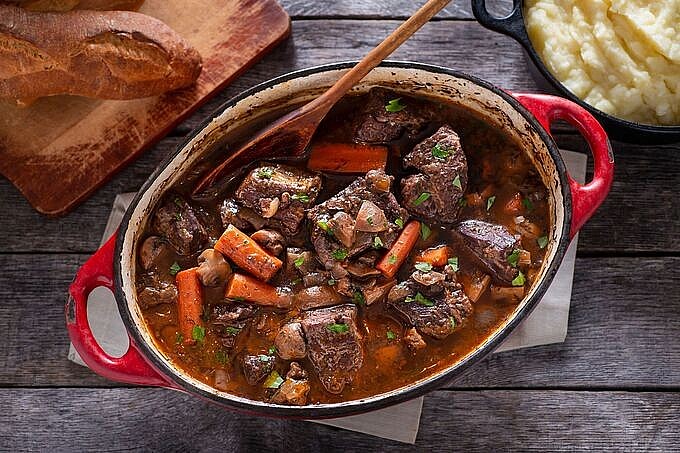 Stew beef (Photo: Pinterest)
France: Red meat
Game features strongly in the French autumn, as do red meats. Think of wild boar and mushrooms in red wine, venison stew, and boeuf bourguignon. Grapes stay in season through October, and summer vegetables are lingering on. Autumn's most present in the orchard. Apples and pears are reaching their peaks. The scent of fresh-pressed cider is everywhere, according to Chow Hound.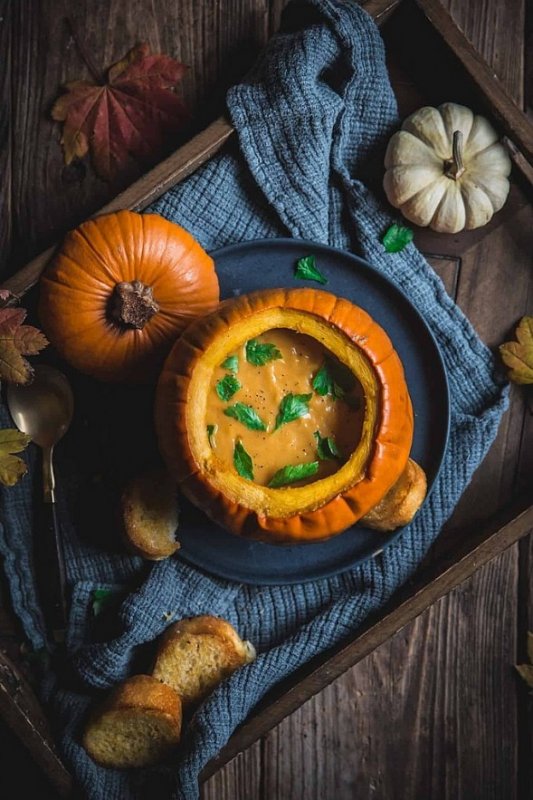 Pumpkin soup (Photo: Adventures in Cooking)
Germany: Pumpkin soup
A list of comfort food dishes is never complete without soup, and Kürbissuppe is one of the best items on the menu in autumn. Pureed pumpkin (Kürbis), a European fall staple, is simmered with chicken broth, heavy cream, butter, salt, and pepper. A bowl of pumpkin soup is especially soothing to the soul on crisp fall evenings.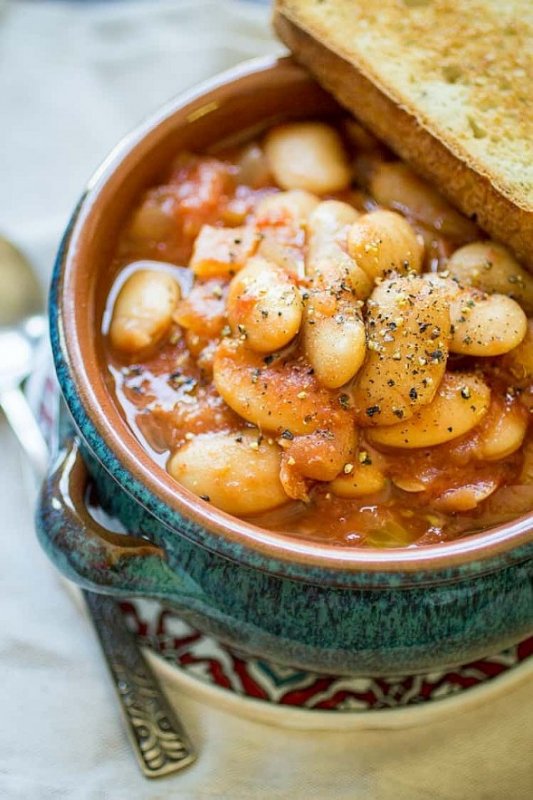 Bean soup (Photo: The Wanderlust Kitchen)
Greece: Bean soup
One of the most popular dishes in Greek cuisine, especially for winter and autumn when it starts to get colder is bean soup. It is a soup made of lima beans, vegetables but mainly carrots, celery, a lot of olive oil, carrots, and tomatoes. In this recipe, we start by putting the lima beans and the carrots in a large pot with water and a lot of olive oil. After the water starts boiling, we low the fire down so that the soup can simmer. We add the celery, tomatoes, salt, and pepper and leave it to simmer for as long as it takes until the beans are soft.
Valerie Mai
You might be interested in