Vietnam Television (VTV) and its partners have won the television rights to the Tokyo 2020 Olympic Games for Vietnam, VTV has announced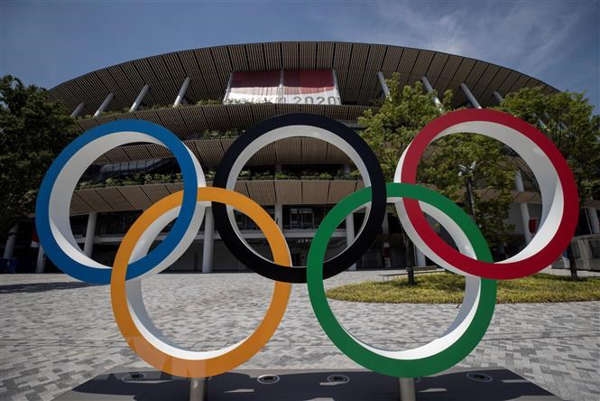 Photo: AFP
VTV said it was working with its partners in preparation for screening the games and would make viewing schedules available as soon as possible.
During the past three years, VTV has negotiated with the Tokyo Olympics organisers to buy the television rights for Vietnam.
Initially, the International Olympics Committee asked for more than 20 times what the 2016 Brazilian Olympics' television rights cost. However, on July 21, VTV managed to successfully negotiate a deal that would allow them to screen the Tokyo Olympics. As a result Vietnamese people will be able to watch the Olympics on the free-to-air television station, according to VNS.
The Tokyo Olympics will take place from July 23 to August 8 in Japan. The Olympics is the largest sporting event in the world. It is held every four years, bringing together the top athletes from countries all over the world.
The Vietnamese sports delegation taking part in the Tokyo Olympics consists of 43 members, including 18 athletes competing in 11 competitions.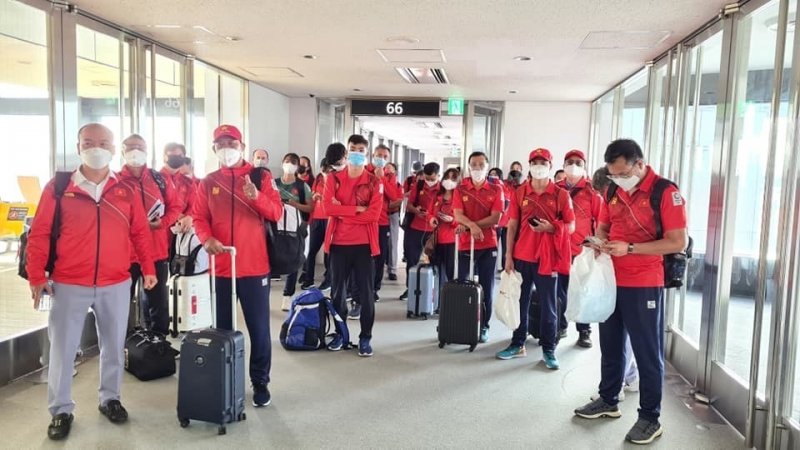 The delegation arrived at Narita International Airport, Japan. Photo: Vietnamnet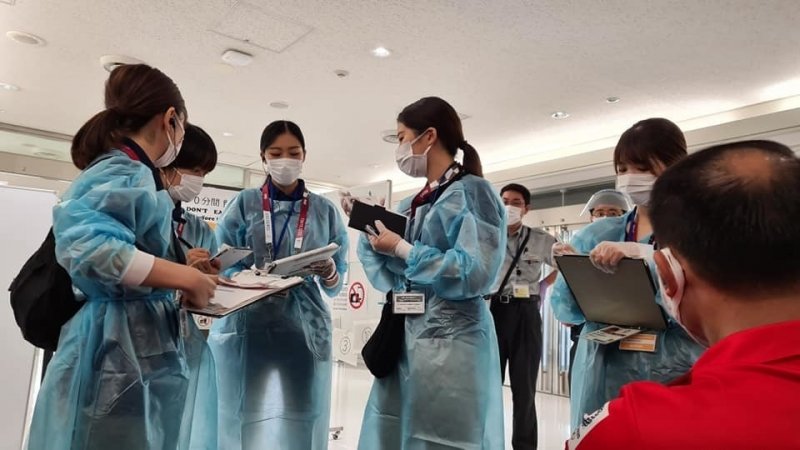 Most of the members of the Vietnamese delegation received 2 shots of Covid-19 vaccines and a negative PCR test for the SARS-CoV-2 virus before departure. Photo: VNA
On July 19 morning, the delegation arrived at Narita International Airport, Japan. They were all tested for Covid-19 upon arrival before moving to the Tokyo Olympic village. All of them were negative for the virus and they do not have to undergo quarantine. Before going to Japan, all members were fully vaccinated, as reported by Vietnamnet.
A day after the arrival, members of the Vietnamese Olympics team began training so they can put in the best performance possible at the upcoming games.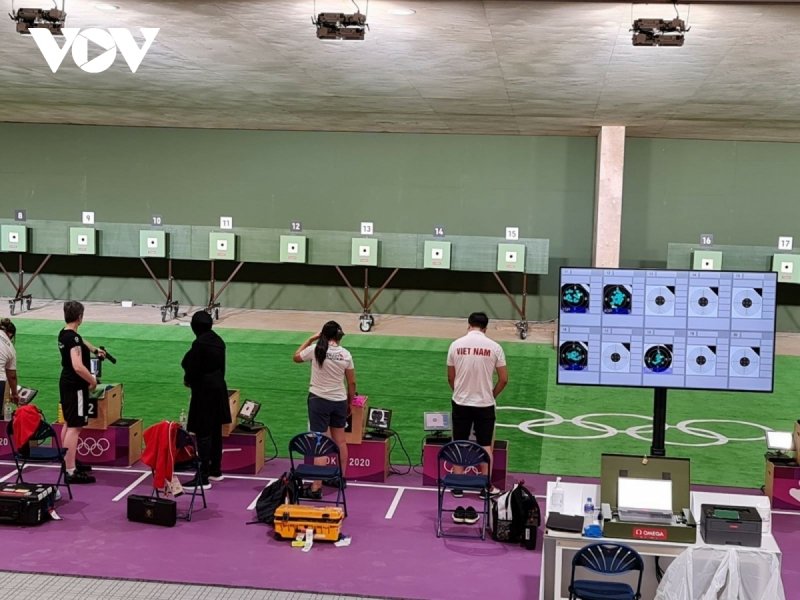 Members of the Vietnamese Olympics team began training one day after arrival. Photo: VOV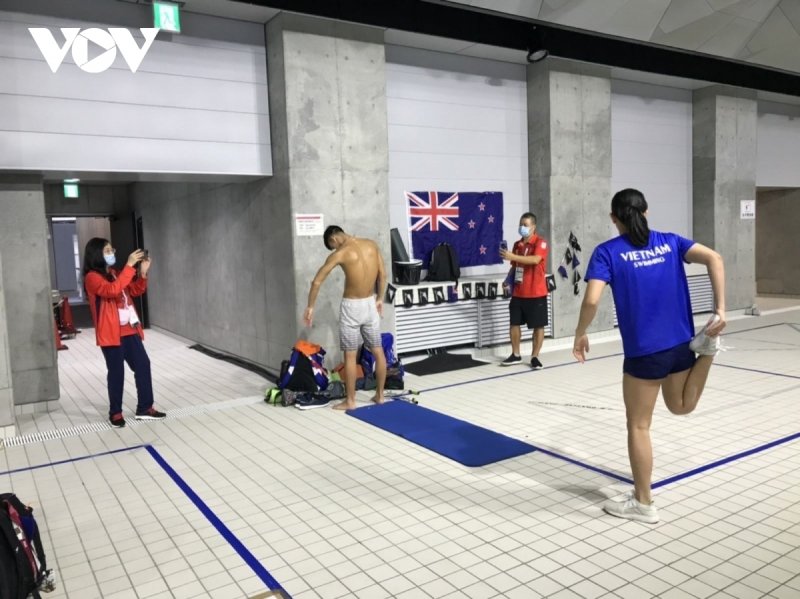 Photo: VOV
Vietnamese Team Members
Vietnam is expected to compete at the 2020 Summer Olympics in Tokyo, which takes place from 23 July to 8 August 2021, due to the Covid-19 pandemic.
A send-off ceremony was held in Hanoi on July 13 for the sports delegation of Vietnam to the Tokyo 2020 Olympics, according to VNA.
The delegation, set to leave for Tokyo (Japan) on late July 18, consists of 43 members led by Deputy General Director of the Vietnam Sports Administration Tran Duc Phan.
They comprise 25 officials, coaches, and experts, along with 18 athletes in 11 sports, namely Nguyen Huy Hoang and Nguyen Thi Anh Vien (swimming), Thach Kim Tuan and Hoang Thi Duyen (weightlifting), Nguyen Thi Thanh Thuy (judo), Hoang Xuan Vinh (shooting), Nguyen Tien Minh and Nguyen Thuy Linh (badminton), Nguyen Thi Tam and Nguyen Van Duong (boxing), Le Thanh Tung and Dinh Phuong Thanh (gymnastics), Truong Thi Kim Tuyen (taekwondo), Do Thi Anh Nguyet and Nguyen Hoang Phi Vu (archery), Quach Thi Lan (athletics), and Luong Thi Thao and Dinh Thi Hao (rowing).
" "
Jasmine Le
You might be interested in