Not only impressed by the name "emitting sound", Bun trumpet also attracts diners thanks to its attractive taste, blended from many types of ingredients of Kien Giang waters.
Phu Quoc is not only a famous tourist destination with wonderful natural landscapes, but it also attracts visitors with its diverse and attractive cuisine. Besides the famous specialties, in Phu Quoc, there is also a dish that is little known but the taste is enough to make everyone flutter right from the first time enjoying. It's vermicelli noodles.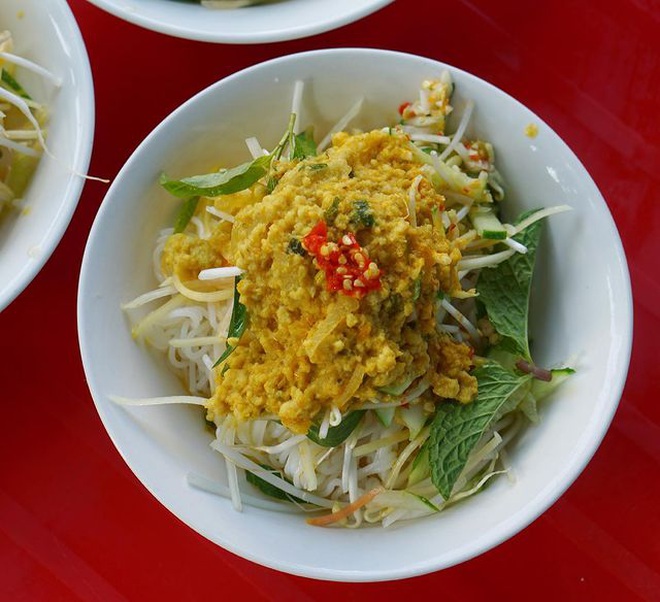 Although not known by many people, Bun trumpet is a famous specialty of the West (Photo: @thuxuvu).
Right from the name has the ability to "make the sound", bun trum has aroused the curiosity of visitors. According to locals, the word "trumpet" refers to one of the main ingredients that make up the signature flavor of the dish, which is coconut milk. This is a word borrowed from the Khmer people, expressing the meaning of "cooking with coconut milk", so this dish is called vermicelli.
At first glance, Bun trumpet is quite similar to other dry noodle dishes, vermicelli noodles in Kien Giang, but the ingredients that make up this dish are the factors that make the difference.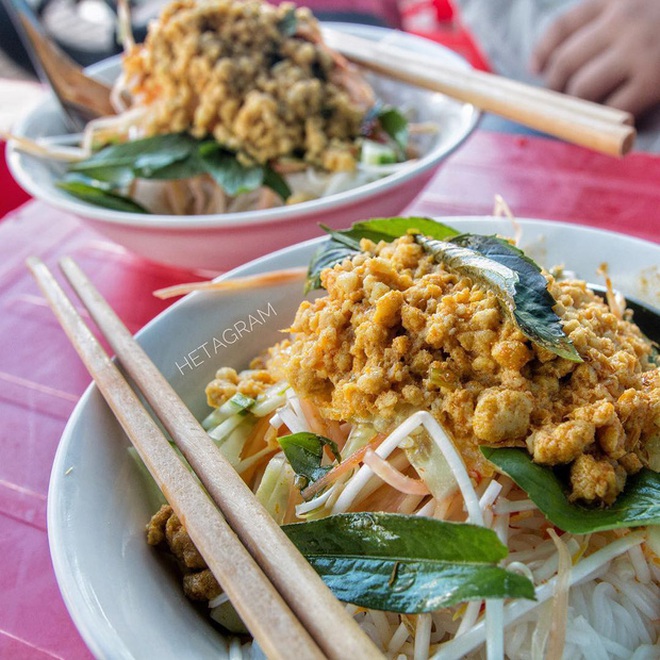 Not as popular as many other types of vermicelli, vermicelli "fascinates" diners with its eye-catching colors and attractive flavors (Photo: @Hetagram).
Bun trumpet is eaten with a unique broth made from copper fish, combined with fragrant and greasy coconut milk. Instead of leaving the whole piece, people will filter the fish meat and then grind it like a cotton ball. As a result, the fish retains its full flavor, freshness, aroma, and rich, salty taste from the sea.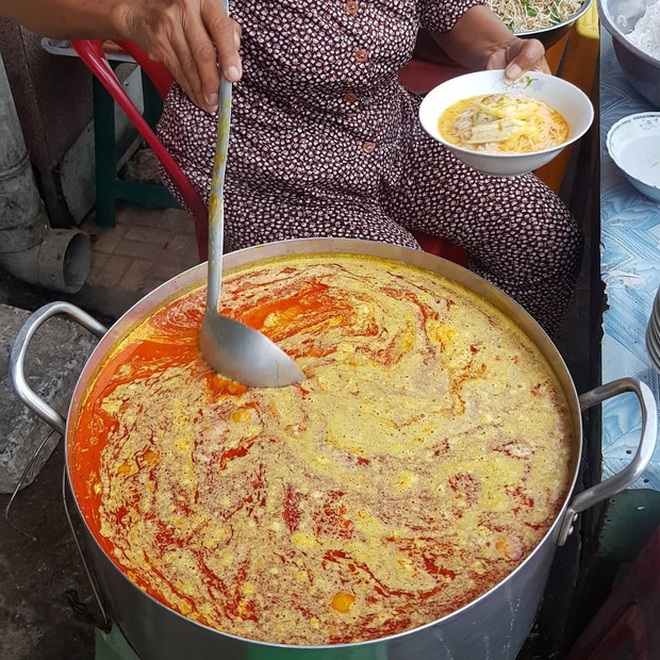 Vermicelli served with broth includes ingredients such as pureed fish, papaya salad, curry powder, … and indispensable coconut milk (Photo: @michelletang_sgn).
In Phu Quoc, people often make vermicelli mainly from noni or silverfish, which are abundant on the island. After being preliminarily processed, cleaned, and pureed, stir-fried with lemongrass, garlic, and chili until the fish meat is firm, dry, crispy, and fragrant.
The fish bones are kept for simmering to make broth (broth), creating natural sweetness. After that, people take out, filter the fish bones, put coconut milk in the broth, season to taste and cook until it becomes a thick paste. The broth of Phu Quoc vermicelli often has some spices such as curry powder, five flavors, both creating beautiful color and increasing the specific flavor of the dish.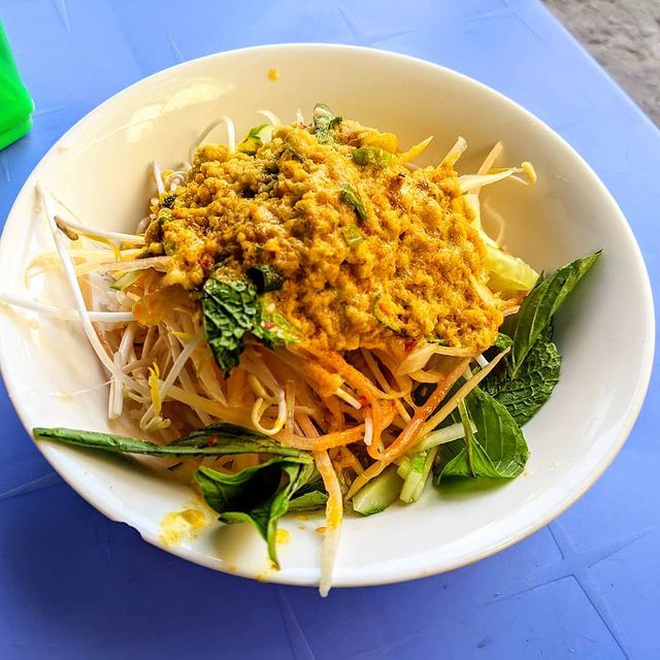 The crunchy taste of grated papaya, the rich salty taste of sea fish and the sweet and greasy taste of coconut milk make diners remember to eat once (Photo: @secretchefnyc).
When diners order, the seller begins to put fresh vermicelli in a bowl, place a little papaya salad, raw bean sprouts, herbs, and then sprinkle with sweet and sour fish sauce. Finally, pour the broth, add the fish puree to the bowl. 
Diners can mix the ingredients and enjoy or eat them separately as dry vermicelli. In addition to vermicelli, you can use bread dipped with sweet trumpet juice from fish, coconut milk is also very attractive.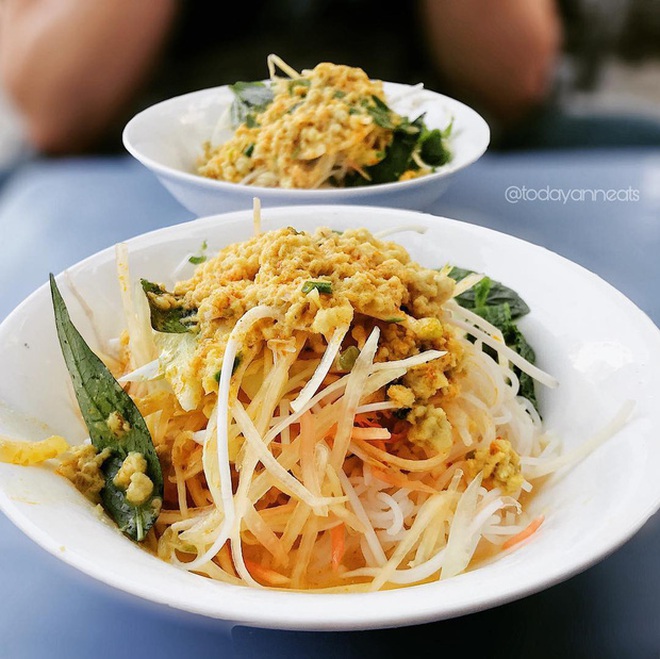 All ingredients and flavors blend together to create the famous Phu Quoc noodle dish that captivates diners (Photo: @todayanneats).
Each serving of Phu Quoc vermicelli noodles costs from 20,000 to 25,000 VND. The bowl of vermicelli is white of vermicelli, bean sprouts, green of vegetables, red of chili, yellow-orange of grated papaya, broth and pureed fish. The dish has a light, greasy sweetness of coconut milk, the salty taste of sea fish, the aroma and pungent smell of chili, curry powder or five flavors, blended with the crispiness of papaya.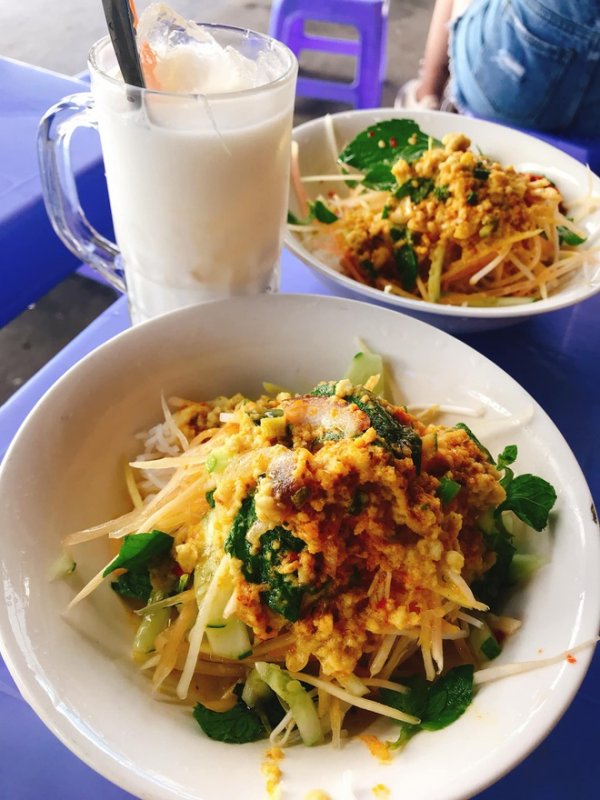 Bun trumpet is best when eaten hot. Diners can enjoy this dish at any time of the day (Photo: Goals Nguyen).
Not only in Phu Quoc (Kien Giang), diners can enjoy Bun trumpet in Chau Doc (An Giang). If Bun trumpet Phu Quoc uses pureed fish with a thick broth, Chau Doc vermicelli is made from whole fish and the broth is also more liquid.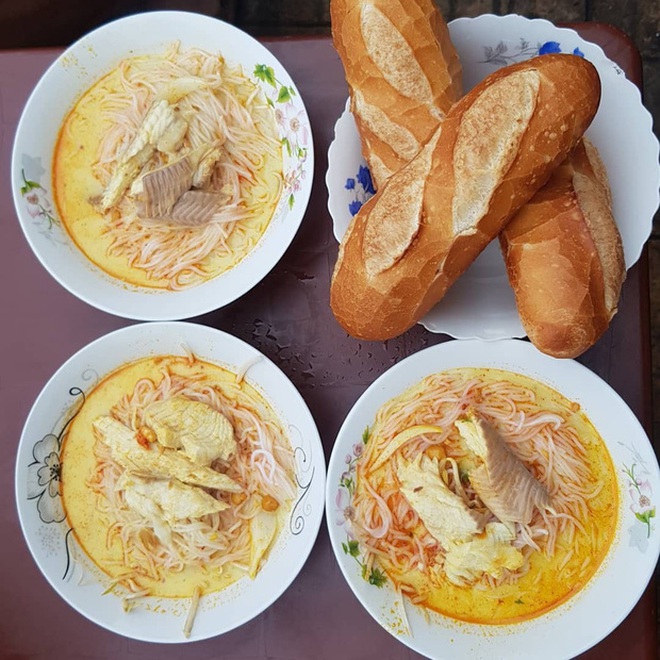 Chau Doc vermicelli with whole fish, served with bread (Photo: @michelletang_sgn).
In addition, vermicelli Chau Doc also has a combination of copper fish such as snakehead fish, cotton fish, perch, which is separated to take the thick meat and then keep it, stir-fried with spices such as turmeric, curry powder, etc. cloves, etc. to create an eye-catching yellow color. Follow Dan trí
You might be interested in