Vietnam has thousands of kilometers of coastline with countless large and small islands, so each region has delicious specialties that attract tourists from near and far.
Phu Yen specialty tuna eyes
The land of "yellow flowers and green grass" has many other attractive specialties that make visitors fascinated. One of them is tuna eyes – a dish that sounds "horrific" but anyone who eats it once will be very impressed.
Tuna is a fish found a lot in Phu Yen sea, weighing up to 40-50 kg/fish. Perhaps because the fish's eyes are so big, people don't throw it away and use it to make many delicious dishes. Since then, a specialty of Vietnam's sea and islands has been formed, which is loved by domestic and foreign tourists.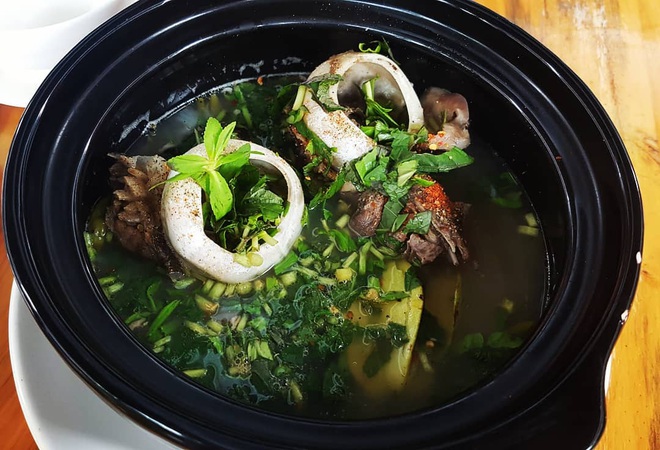 Tuna eyes are also known as "ocean floodlights". (Photo: ntvvirus).
After preliminary processing, tuna eyes will be cooked into many attractive dishes such as water bath, Northern medicine stew, green pepper stew, hot pot, etc. Depending on each dish, the chef combines with other spices. such as Northern medicine, green pepper, lemongrass, chili, sour bamboo shoots, etc. to make the dish more attractive. 
Moon crab specialty Phu Quy island (Binh Thuan)
Phu Quy Island in Binh Thuan province is a beautiful island in Vietnam, the blue sea is as clear as a picture. Coming here, in addition to the experience of swimming, watching coral, visitors also enjoy moon crab. This is a delicious, expensive seafood of Vietnamese cuisine. 
Unlike other crabs, there are strange round dots on the body of the moon crab. Crab when cooked has a beautiful pink shell, the round dots turn into a deep red, just looking at it is attractive.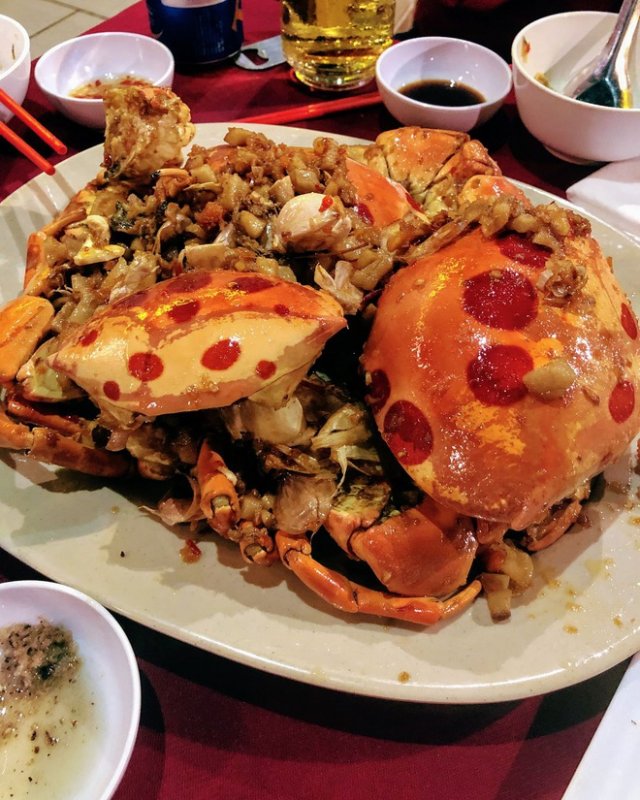 Moon crab has high nutritional value. (Photo: ice cream_kenny).
The crab meat is firm, sweet and the brick is much more delicious than normal crabs. In addition, the protein content in this crab is also very high, very good for health. 
Today, moon crab is considered a rare commodity because of its high nutritional value and small quantity. Crab does not need to be processed too fussy, just steamed, roasted with salt or grilled with salt, pepper and lemon to enjoy.
Because crab meat is delicious and the quantity is small, the price is relatively high, ranging from 400,000 VND/kg or more. 
Tu Comei (elephant snail) is a specialty of Cat Ba Island (Hai Phong)
On the island map of the North of our country, Cat Ba is an archipelago that attracts a large number of domestic and foreign tourists to regularly visit.
Tu comei also has another name, elephant trunk snail, on the list of specialties of Vietnam's sea and islands, few places have it. Today, Tu Comei has become a very rare seafood not only because of its delicious taste but also because it is almost exclusively grown in Cat Ba waters.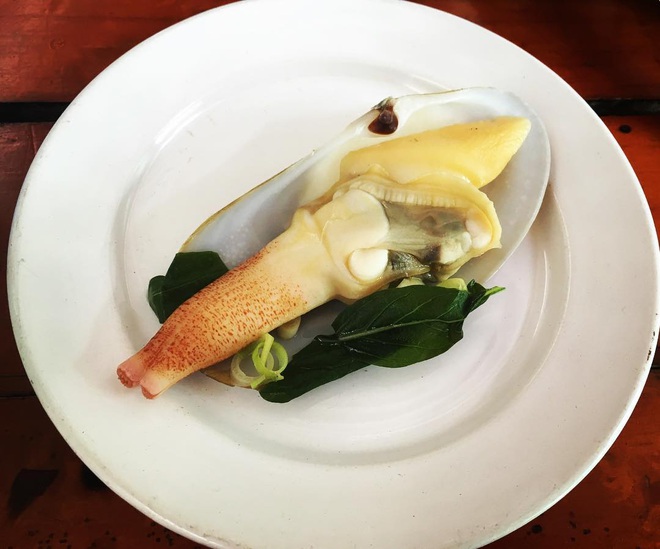 Tuoi is a precious seafood with high nutritional value. (Photo: ntvvirus)
Traveling to Cat Ba island, you definitely have to enjoy delicious dishes made from grilled water, salad, porridge, garlic or simply steamed. The meat is fresh, soft and sweet and mixed with spices such as dried onion, pepper, garlic, fish sauce, etc., which makes the dish more attractive and irresistible.
On average, small comedians are from 20 to 23 fish/kg, costing about 220,000 VND. Meanwhile, the large type from 15 to 18 fish/kg will have a higher price, about 250,000 VND. 
Blue bone fish specialties of Nam Du archipelago (Kien Giang)
Each region of our country has its own typical seafood dishes, creating a tourism brand for that destination. And if you have the opportunity to travel to Nam Du archipelago, you will enjoy delicious blue-bone fish. This is the most grown and developed fish in this archipelago.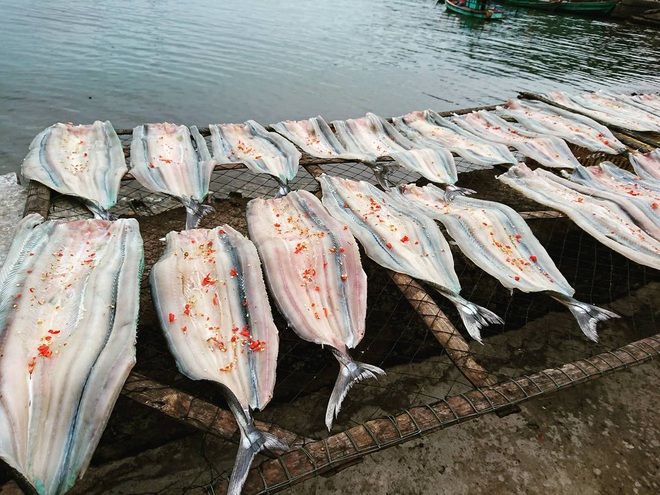 Blue bone fish is a specialty of Nam Du island. (Photo: thanhtuyen0502)
True to the name blue bone fish, this fish has a very beautiful sparkling jade green skeleton. This fish is abundant in Nam Du, becoming one of the delicious seafood dishes of Vietnam that is loved by tourists. 
Blue bonefish has a body about 70-80 cm long, pointed beak, and sweet, firm flesh. Traveling to Nam Du, you will have the opportunity to enjoy this fish dish processed into many different dishes such as hot pot, grilled with foil. Follow Dan trí
You might be interested in