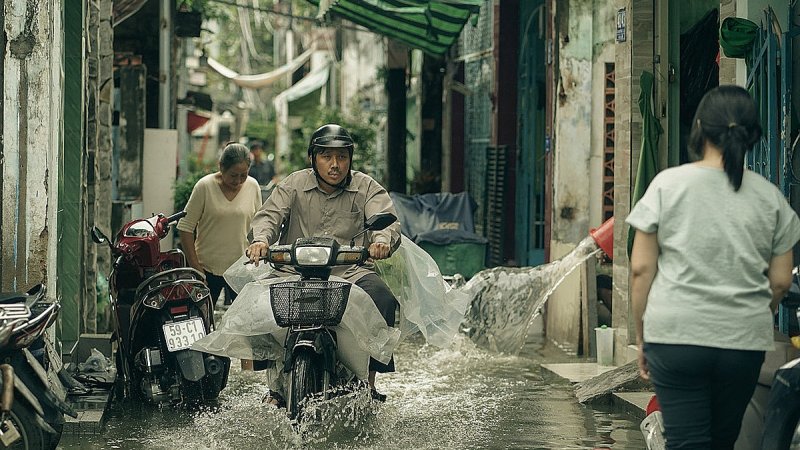 A still cut from "Bo Gia". (Photo courtesy of the movie)   
NDO/VNA – Four Vietnamese movies – "Bac Kim Thang" (Home Sweet Home), "Bo Gia" (Dad, I'm sorry), "Tiec Trang Mau" (Blood moon party) and "Rom" are being screened at the Asian Film Festival within the framework of the Vietnamese film screening day in Rome, Italy.
These films have won high box office revenues in the past time.
Among the films mentioned above, "Bac Kim Thang " by director Tran Huu Tan is among the few domestic horror films.
Meanwhile, the remainders were prominent representatives of Vietnamese cinema in 2020.
The Asian Film Festival in Italy is organised by the Roberts Bresson Film Foundation which selects the best films in East Asia, with special attention given to young directors.
A total of 28 feature films and two short films from 11 East Asian countries such as Japan, the Republic of Korea, Indonesia, Vietnam and Singapore, are featured at the event.
The films mainly reflect the abuse and bullying of minors, family relationship and climate change in parts of East Asia.
You might be interested in