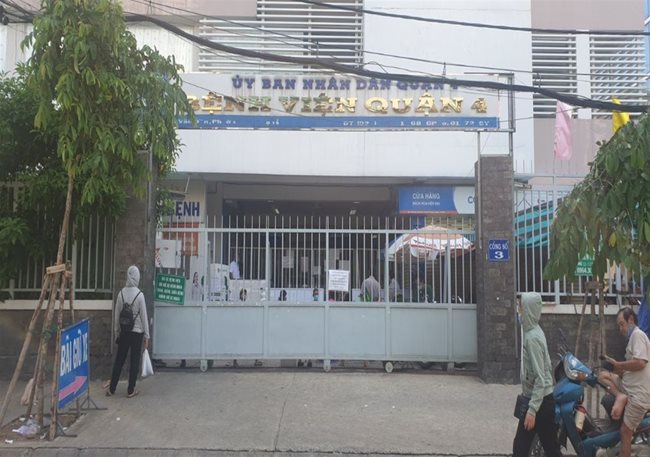 The main entrance of the District 4 Hospital in HCMC, which has announced its temporary closure to prevent the spread of Covid-19 - PHOTO: TNO
HCMC - The District 4 Hospital in HCMC today, June 18, temporarily stopped receiving outpatients after a person who visited it tested positive for the coronavirus.
The person was identified as the hospital's outpatient, who is suffering from chronic obstructive pulmonary disease. The patient underwent a rapid test because of cough and fever on June 17. The test result came back negative for the coronavirus, but a RT-PCR test showed the case is positive for the virus.
The HCMC Center for Disease Control is tracing contacts of the case and determining the source of infection, while the hospital is suspending its operations, the local media reported.
Earlier, many other hospitals in the city had shut down after their staff or patients were found to have Covid-19, including the HCMC Hospital for Tropical Diseases, the Tan Phu District Hospital, the Binh Thanh District Hospital, the Nam Saigon General Hospital and the University Medical Center – a major hospital under the University of Medicine and Pharmacy in HCMC.
As of this morning, HCMC reported 1,257 community-transmitted cases in the current fourth wave of the coronavirus, which began on April 27.
You might be interested in