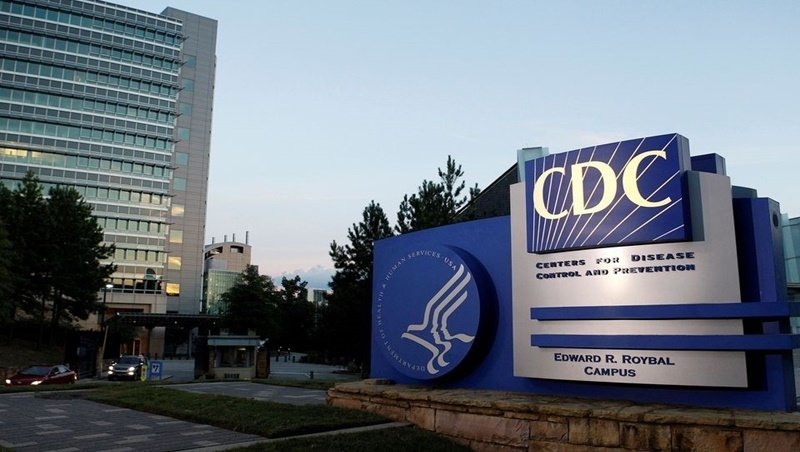 CDC headquarters in Atlanta, Georgia. (Photo: Reuters)   
NDO - The US Center for Disease Control and Prevention (CDC) has listed Vietnam in level 1, the lowest risk level regarding COVID-19 infection, in its updated COVID-19 Travel Recommendations by Destination.
The CDC has also eased travel warnings for more than 110 countries and territories across the world.
According to the update, 61 countries have been moved from level 4, the highest risk level, to level 3 (high) and 50 countries have had their risk of infection adjusted from level 2 (moderate) to level 1 (low).
The CDC has also downgraded the risk of COVID-19 spread in the US from level 4 to level 3.
Vietnam, along with Laos, China, Singapore, the Republic of Korea, Israel, Iceland and others are grouped in level 1, the lowest risk level for COVID-19 infection.
* Cambodian Deputy Prime Minister and Minister of Foreign Affairs and International Cooperation Prak Sokhonn has said Cambodia highly appreciated Vietnam's aid and assistance for Cambodia in their fight against the COVID-19.
He said in a press release issued on June 8 on the outcomes of the Deputy PM and FM's working visit to Chongqing, China on June 7 – 8 to attend the the ASEAN-China Special Foreign Ministers' Meeting and the 6th Mekong-Lancang Cooperation Foreign Ministers' Meeting.
Prak Sokhonn held a meeting with Vietnamese Foreign Minister Bui Thanh Son on the sidelines of the ASEAN-China Special Foreign Ministers' Meeting, during which they exchanged views on bilateral and multilateral cooperation of mutual interest, particularly preparations for the commemoration of the 55th anniversary of Vietnam-Cambodia diplomatic relations in 2022.
The two ministers also expressed their satisfaction at the increasingly strong traditional friendship as well as the fruitful cooperation across many areas such as trade, investment, health, tourism, and education, based on the solid foundation of trust, understanding, solidarity and neighborliness.
You might be interested in