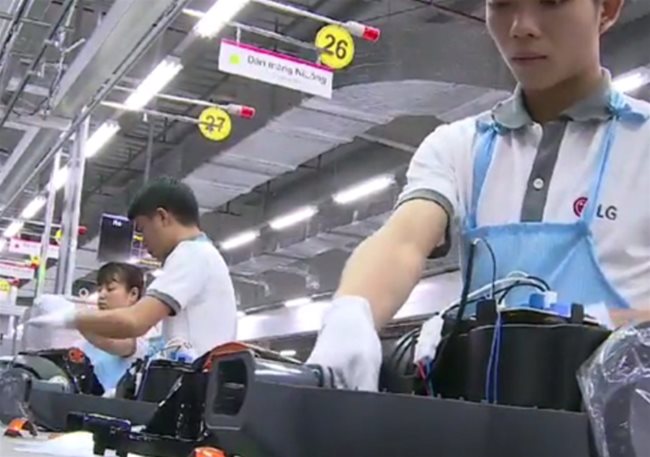 Employees work at LG Electronics' plant in Haiphong. Today is the last day that it will produce smartphones before switching to making home appliances only - PHOTO: COURTESY OF LG ELECTRONICS
HCMC - Today, June 1, is the last day that South Korean conglomerate LG produces smartphones in Vietnam before it focuses on making home appliances only.
LG Electronics confirmed its exit from the smartphone business in early April but the company needed some time to completely close down smartphone production at its plant in Haiphong City. With more than 16,000 employees at present, the plant in Haiphong is LG's largest smartphone production facility.
The company has gradually transitioned some of its production capacity and employees at the plant from the production of smartphones to home appliances.
LG Electronics' plant in Haiphong was established in 2015 to produce TVs and appliances in addition to smartphones. Affiliates such as LG Innotek and LG Display also produce camera modules and displays there.
"Exiting smartphone production here is part of LG's plan to restructure our core product portfolio," said Jung Hai-jin, president of LG Electronics Vietnam. "The closing of LG's mobile business will not significantly impact LG's production, business activities or employees in Haiphong."
By closing down smartphone production, LG will reorganize and expand its Vietnam production by focusing on manufacturing a wider range of products that are currently in high demand.
You might be interested in