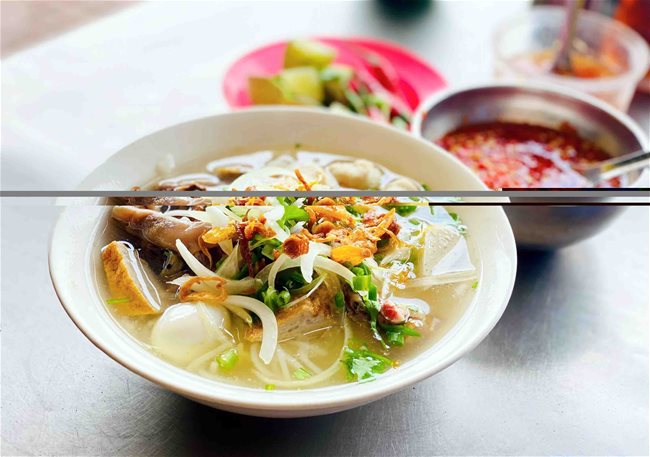 A bowl of Nha Trang-style noodle soup
HCMC - Visitors to the central coastal city of Nha Trang should not miss its distinctive seafood specialty—Nha Trang-style fish noodle soup.
The fish noodle soup in Nha Trang is somewhat different from versions in other provinces. First, it is the way noodles are made. In Nha Trang, rice flour is made into rice papers which are dried under the sun (overdrying should be avoided). Then, the rice papers will be cut into noodles. This helps keep the unique taste of rice flour and obtain the chewiness of noodles.
Needless to say, the broth is one of the most important parts of the dish. The thin soup is made by boiling fresh sea fishes such as mackerel, sailfish, tuna, etc.
Especially, tuna internal organs are used to render the dish tastier. Tuna internal organs should be cleaned with salt and water to get rid of the stink. Then, they are steamed. Fish paste is also indispensable as it helps the noodle soup have a natural sweet flavor.
Other toppings for the dish includes sliced pork, pork rinds and quail eggs. A bowl of Nha Trang-style fish noodle soup will be served with a dipping sauce prepared from sauce and minced chilies.
You might be interested in