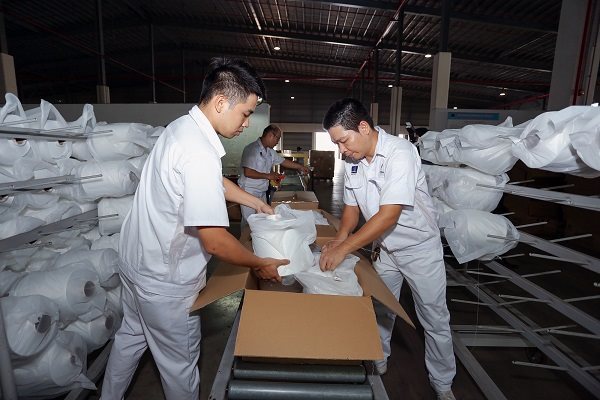 Vietnamese exporters will no longer benefit from the Eurasian Economic Union's tariff incentives under the Generalized System of Preferences from October – PHOTO: TL
HCMC - The Eurasian Economic Union (EAEU) has passed a decision to remove Vietnam from the list of countries entitled to tariff incentives under the Generalized System of Preferences (GSP) from October 2021.
The GSP is a trade preference program through which the EAEU, whose members comprise Russia, Belarus, Kazakhstan, Armenia and Kyrgyzstan, offers tariff incentives to a number of developing and least developed countries, including Vietnam.
For Vietnam, the GSP mechanism should have ended as soon as the free trade agreement between Vietnam and the EAEU came into effect in 2016. However, the EAEU approved a five-year extension for Vietnam to continue enjoying GSP after the free trade agreement came into force.
According to the Vietnam Trade Promotion Agency under the Ministry of Industry and Trade, this decision will have a tremendous impact on Vietnam's exports to EAEU members, especially Russia, which is Vietnam's biggest buyer in the bloc.
The agency suggested enterprises exporting goods to the EAEU pay attention to this deadline and adjust their export activities accordingly.
Two-way trade between Vietnam and the EAEU rose 6.5% year-on-year to US$5.2 billion in 2020, of which Vietnam's exports to the EAEU reached US$3.1 billion, while imports amounted to US$2.1 billion, up 7.2% and 5.5% from the previous year, respectively.
Russia accounted for 94% of Vietnam's exports to the EAEU in 2020.
Besides Vietnam, 74 other developing countries and two least developed countries have also been removed from the list of beneficiaries of EAEU tariff preferences under GSP.
You might be interested in