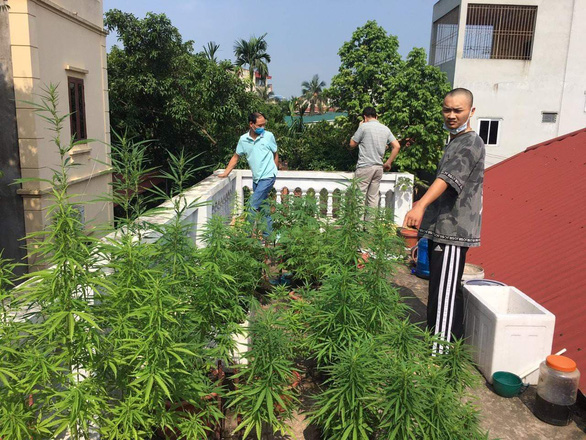 Police found 26 cannabis plants, some up to 40 centimeters tall, on a residential rooftop in Ha Dong District, Hanoi during a raid on Thursday.
Police in Ha Dong seized all of the cannabis trees and booked the home owner, who was later revealed to be 23-year-old resident Le Dinh Tuan.
The raid took place around 9:30 on Thursday at Tuan's home at 31/1189 Quang Trung Street. 
During the swoop, Tuan claimed to have been farming the trees since March to make alcoholature. 
This is not his first involvement with cannabis. 
On April 8, he was subject to an administrative penalty for the possession of marijuana.
The case is being further investigated by local police.
You might be interested in