Vietnam is calling for countries to share information and lift patent protections on Covid-19 vaccines so they are available to the whole world.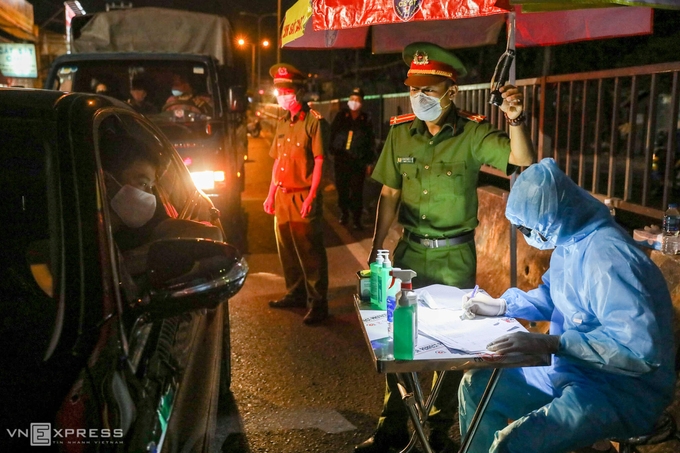 Ho Chi Minh City to set up 12 checkpoints to control Covid-19 infection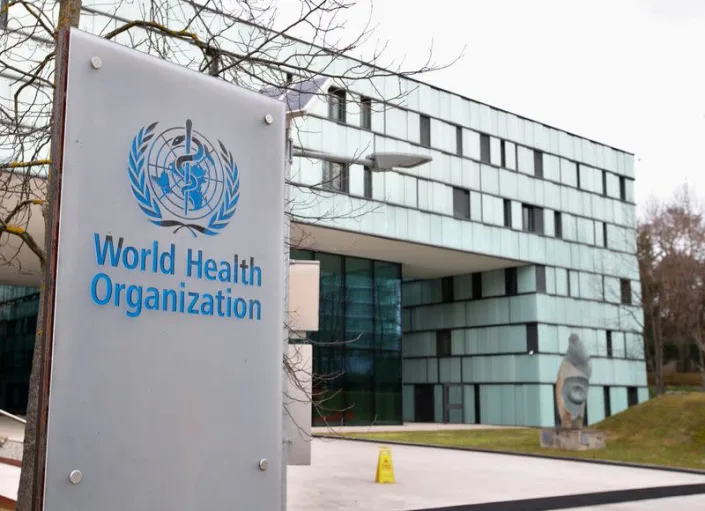 WHO: Seychelles Covid-19 data reviewed after fully vaccinated people test positive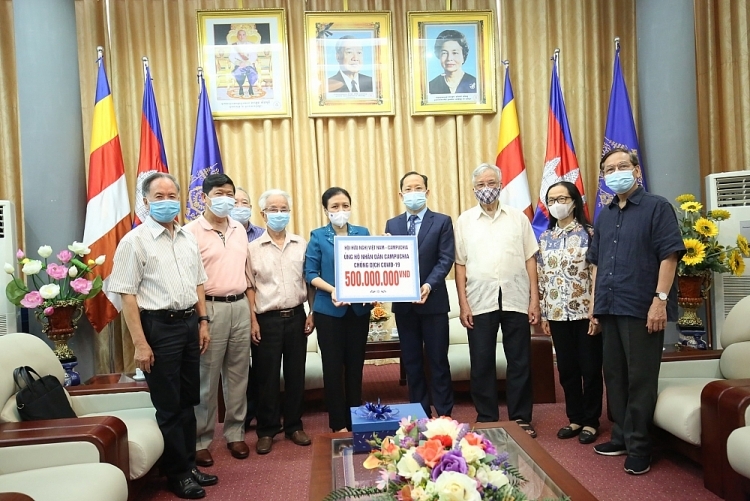 Friendship associations provide 500 million VND in aid for Cambodia's Covid fight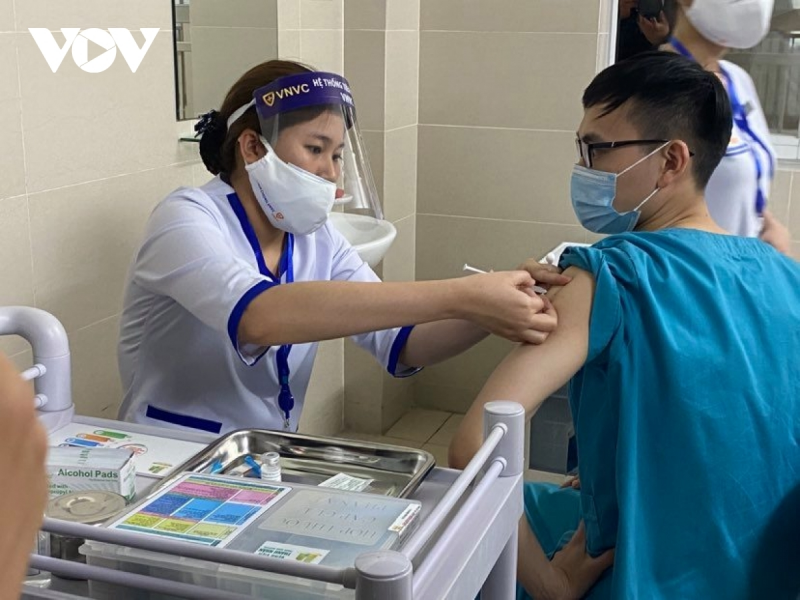 A medical worker receives a shot of AstraZeneca vaccine. Photo: VOV
Vietnam is calling for countries to share information and lift patent protections on Covid-19 vaccines so they are available to the whole world, the foreign ministry said on May 13.
"To open up the opportunity to contain this dangerous pandemic, Vietnam wishes that countries share information and lift patent protection on Covid-19 vaccines so they could soon be widely available in all countries around the world," Foreign Affairs Ministry spokeswoman Le Thi Thu Hang said.
She was responding to inquiries on the recently announced US support for waiving Covid-19 vaccine patent rights, which could allow more firms to produce the vaccines around the world.
Vietnam is currently carrying out research and development of its own domestic Covid-19 vaccines, Hang said at a press meet.
"Covid-19 vaccines produced by Vietnam are expected to be used in 2022. We are staying proactive in securing vaccine sources and maintaining medical security to prepare for potential pandemics in the future," she said.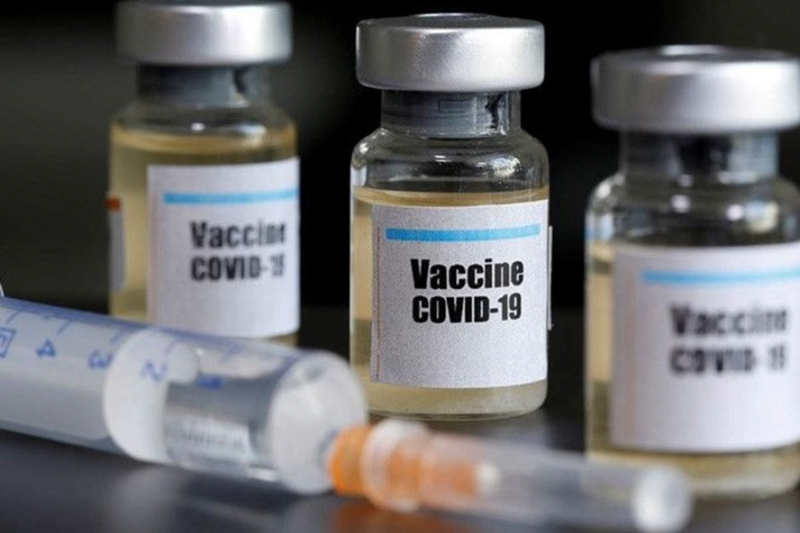 Vietnam is calling for countries to share information and lift patent protections on Covid-19 vaccines. Photo: AFP
Vietnam is currently producing four domestic Covid-19 vaccines: Nanocovax by Nanogen, Covivac by the Institute of Vaccines and Medical Biologicals (IVAC), and two others by the Vaccine and Biological Production Company No. 1 (Vabiotech) and the Center for Research and Production of Vaccines and Biologicals.
US Trade Representative Katherine Tai had on May 5 announced that Washington supports the lifting of patent protection on Covid-19 vaccines to end the pandemic, despite the importance of such patents for pharma businesses.
However, she also warned that negotiations to realize such a vision would take a lot of time as the World Trade Organization's (WTO) decisions are normally taken on a consensus basis.
The US's proposal has received support from over 120 countries and territories, according to VnExpress.
1.7 million Covid-19 vaccine doses to arrive in Vietnam this weekend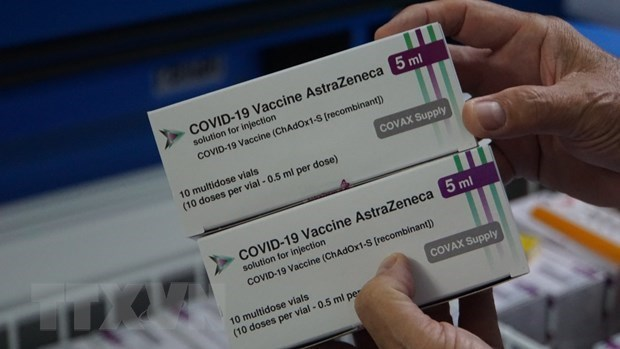 COVID-19 vaccine manufactured by AstraZeneca. Photo: VNA
Almost 1.7 million doses of Covid-19 vaccines from the COVAX scheme are expected to arrive in Vietnam on May 16, health minister Nguyen Thanh Long said on May 13.
The health chief said that the vaccine, supplied by the global vaccine sharing initiative COVAX Facility and delivered by the UN Children's Fund (UNICEF), will be distributed to all agencies and localities to speed up the national vaccination drive, especially for priority groups.
This is the second batch from COVAX in addition to the shipment of 811,200 doses of AstraZeneca that arrived on April 1, the Viet Nam News said.
UNICEF states that a firm commitment could only be given within 24 hours prior to the shipment arriving, but the May 16 delivery schedule this time looks to be certain so far, according to UNICEF representative.
The health ministry has been working to facilitate negotiations and access different sources of COVID-19 vaccines, as well as implementing measures to ensure safe inoculations in the rollout of the biggest vaccination drive the country has ever done, Long said./.
Vietnam aims to secure 150 million vaccine doses in total to cover 70 percent of its population.
As of May 13, 62 localities nationwide have completed their vaccination plans with more than 942,030 doses of AstraZeneca vaccine administered mostly for frontline workers and people involved in Covid-19 prevention and control activities as well as military and public security officers, according to a report from the National Expanded Programme on Immunisation.
In one week starting May 13, 1,500 employees of the national flag carrier Vietnam Airlines, mostly those that frequently come into contact with passengers and ground services staff, will receive shots.
Each day, about 250 people will be administered the vaccine at the inoculation centre of the National Children's Hospital.
Nearly 800 staff of Vietnam Airlines Group working at Tan Son Nhat and Vinh international airports have already been given the jabs.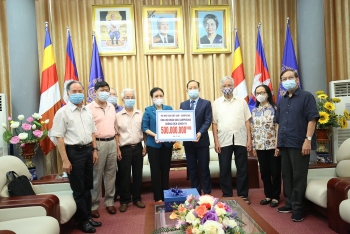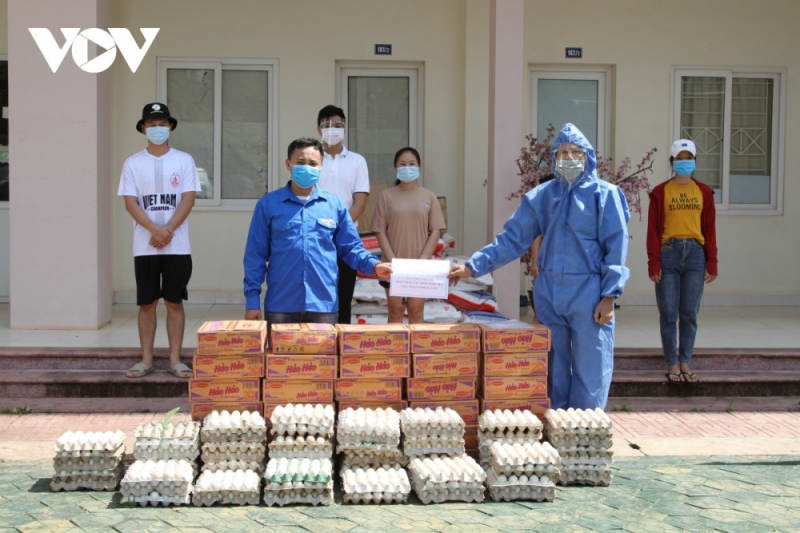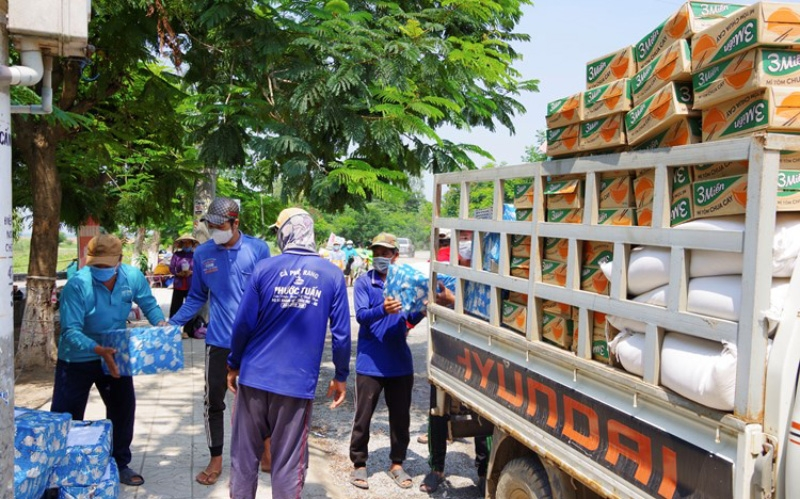 Rosy Huong
You might be interested in