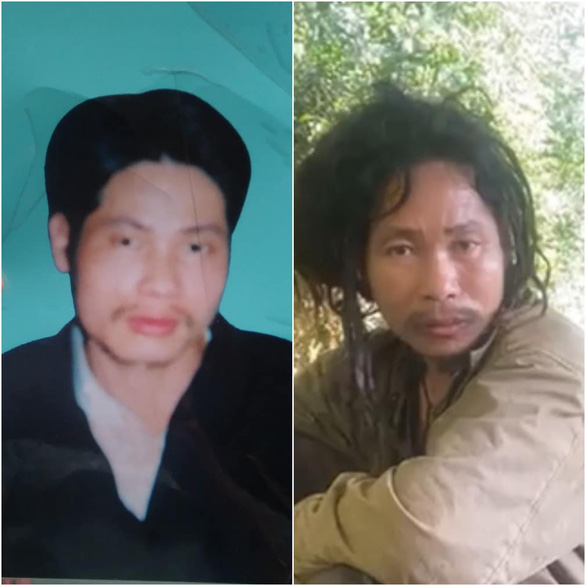 A couple from Phu Tho Province in northern Vietnam was reunited on Tuesday after being separated more than a decade back, thanks to a video clip accidentally uploaded to TikTok, a popular video-sharing social networking platform.
Nguyen Anh Tuyet, a 35-year-old living in neighboring Tuyen Quang Province, is the woman behind the video that helped Dinh Thi Nam, 51, find her husband, Dinh Van Phu, 45, after he went missing 11 years ago.
Phu, a native of Phu Tho, is a Muong ethnic who suffers from mental illness.
He vanished and his family was never able to find him, a source told Tuoi Tre (Youth) newspaper.
Phu's wife, Nam, has spent the past decade searching through social media posts and contacting anyone who uploaded pictures or videos of men who appeared to be her husband. 
Nam's leads all led to dead ends until mid-April of this year when Tuyet shared a video on TikTok which featured a few scenes of Phu.
On Monday, Nam happened to see the clip and suspected that the man in the video was her husband.
She then sent a message to Tuyet asking her to check whether or not the man had a Buddha tattoo on the left side of his chest.
Sure enough, he did – proof that he was her missing husband.
On Tuesday, Nam's family traveled from Phu Tho Province to Tuyen Quang Province to be reunited with Phu.
"He has been around my village for many years," Tuyet said.
"We often give him food and he has visited my house several times.
"Sometimes, he is energetic and sometimes, he is lethargic.
"Sometimes, he disappears for months, but he usually comes back."
Currently, Phu is back in Phu Tho Province with his family.
He is in stable health.  
You might be interested in