Philippines' Presidential Spokesperson Harry Roque on Tuesday said the Philippines was "never in possession" of Julian Felipe Reef.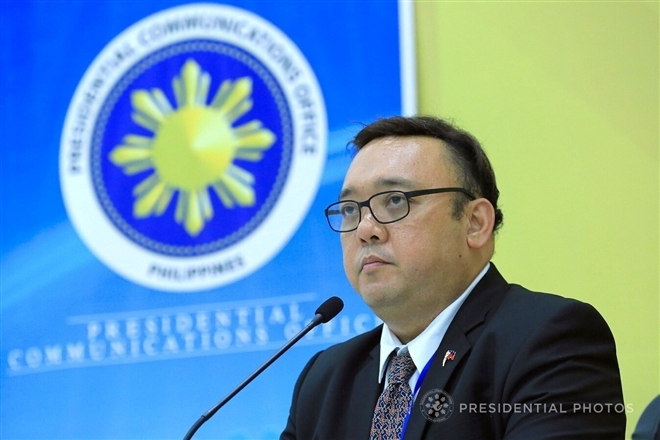 Philippines' Presidential Spokesperson Harry Roque. Photo The Rappler
According to the spokesperson, the reef is not within the exclusive economic zone of the Philippines.
"That's not within our EEZ, that Julian Felipe. It's outside, it's that far," Harry Roque said.
It belongs to Vietnam's Truong Sa (Spratly) archipelago but claimed by both China and the Philippines.
Roque's statement is contrary to the strongly-worded statements against China issued earlier by Delfin Lorenzana, Defense Secretary and the Department of Foreign Affairs.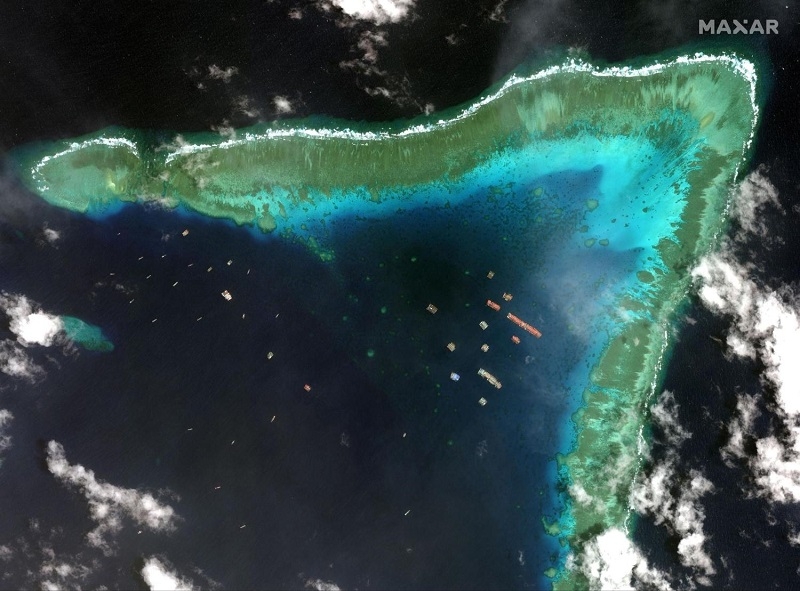 An overview of fishing vessels spotted in the Julian Felipe Reef on March 23. The Philippine Coast Guard spotted about 220 Chinese fishing vessels in the area sometimes. Satellite images: Maxar Technologies via Reuters
International concern grew in March over what the Philippines described as a "swarming and threatening presence" of more than 200 Chinese vessels that it believes were manned by maritime militia.
The boats were moored at the Julian Felipe Reef within Manila's 200-mile exclusive economic zone.
The Philippines repeatedly sent notes protesting this action and asked China to withdraw the ship from the area./.
In March 2021, Vietnam's Foreign Ministry spokesman Le Thi Thu Hang said the presence of nearly 200 Chinese militia and fishing vessels in the reef, where it has overlapping claims with the Philippines, is a "serious violation of its sovereignty."
"It must be reiterated that Vietnam has sufficient legal basis and historical evidence to assert its sovereignty over the Spratly Islands in line with international law," Hang said.
She further said China's activities in the reef violates the United Nations Convention on the Law of the Sea (UNCLOS) and the Declaration on the Conduct of Parties in the South China Sea (DOC).
Like the Philippines, Vietnam said it also "fully enjoys sovereignty, sovereign rights, and jurisdiction over these waters as identified under the UNCLOS."
Rosemary Nguyen
You might be interested in