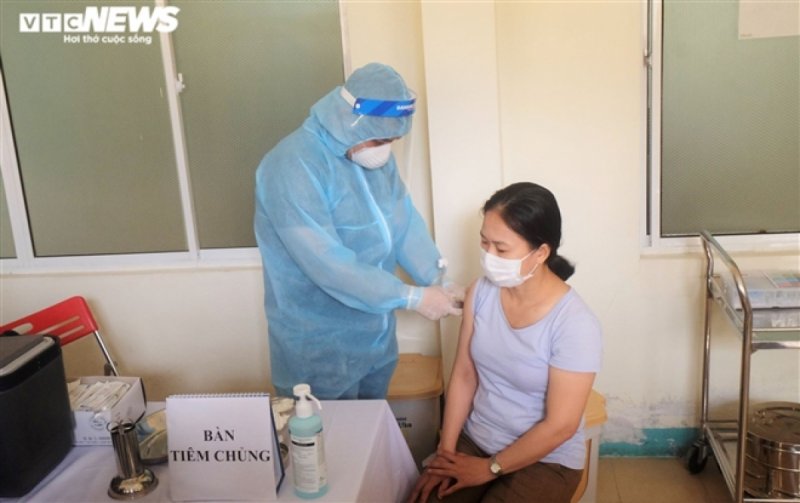 A healthcare worker in Da Nang receives an AstraZeneca vaccine shot. (Photo: VTC)
A female healthcare worker of Da Nang Hospital was given active resuscitation, and mechanical ventilation due to anaphylaxis she suffered after a COVID-19 vaccine shot, Le Duc Nhan, director of the hospital, told local media outlets on May 10.
According to the director, shortly after the case was reported, the hospital temporarily suspended the vaccination and sealed the entire batch of the vaccine for an evaluation of the vaccination procedure.
"Currently, the healthcare worker is in relatively stable health condition," said Nhan. "We moved to halt injections for an evaluation to ensure if the vaccination procedure is safe."
He also added that the vaccination campaign will resume as soon as the evaluation is complete.
Da Nang Hospital is rolling out a vaccination campaign for its staff using the AstraZeneca vaccine. More than 450 doses have been administered so far.
Anaphylaxis is a life-threatening allergic reaction that requires immediate medical attention.  
Vietnam has recorded several cases of post-infection anaphylactic reactions since it started the national COVID-19 vaccination campaign in March. Most of them showed light symptoms.
But a healthcare worker in An Giang province died of anaphylactic shock after receiving an AstraZeneca vaccine shot several days ago.
VOV
You might be interested in