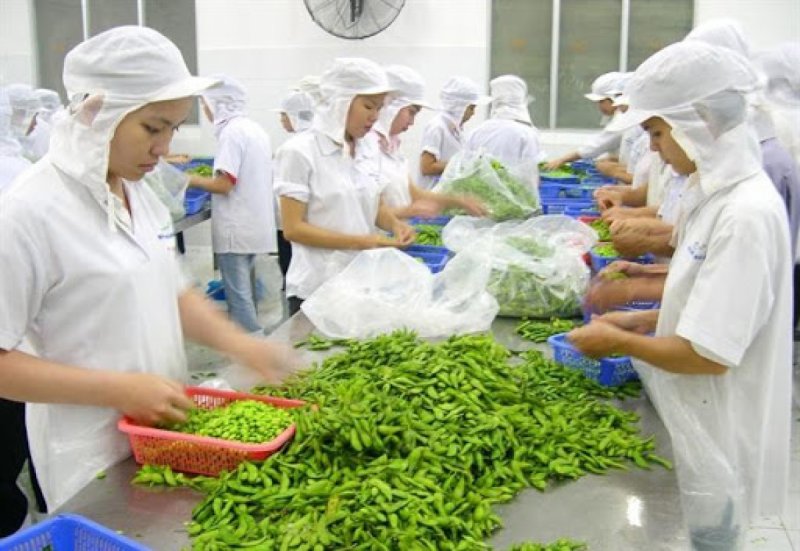 April alone saw the country earn US$380 million from fruit and vegetable exports to raise the total export value throughout the reviewed period to US$1.35 billion.
China remained as the leading importer of Vietnamese fruit and vegetables during the first quarter of the year, making up 64.7% of the overall market share as exports to the northern neighbour reached US$610.8 million, an increase of 16.2% compared to the same period from last year.
Furthermore, strong export growth was also recorded in the Ukrainian market, representing a 6.97-fold increase, while exports to Saudi Arabia endured the largest drop in terms of value with a fall of 62.0%.
Furthermore, all types of Vietnamese fruit and vegetables during the first quarter experienced an upward trajectory as exports of dragon fruit, mangoes, bananas, coconuts, jackfruit, lemons, and watermelons enjoyed respective increases of 3.2%, 30.6%, 35.2%, 13.0%, 63.8%, 0.8%, and 28.1%.
Moreover, the import value of fruit and vegetables in April reached US$100 million to bring the total import value during the four-month period to US$451.1 million, a rise of 19.4% against the corresponding period from last year.
Throughout the first quarter, China, the United States, and Myanmar represented the three largest suppliers of fruit and vegetables to the nation, with the import value from China, the US, and Myanmar rising by 59.6%, 5.9%, and 35.1%, respectively.
Despite there being some positive signs in terms of Vietnamese fruit and vegetable exports to Taiwan (China) in the reviewed period, the export proportion ultimately remained low.
Experts from the Agro Processing and Market Development Authority (Agrotrade) forecast that the nation's fruit and vegetable exports to the Taiwanese market will continue to grow moving forward due to seasonal factors.
Indeed, the domestic fruit and vegetable industry must pay close attention to the export of fruits and seeds to this market if they are to enjoy competitive advantages and increase the export value for these products, according to Agrotrade. 
VOV
You might be interested in