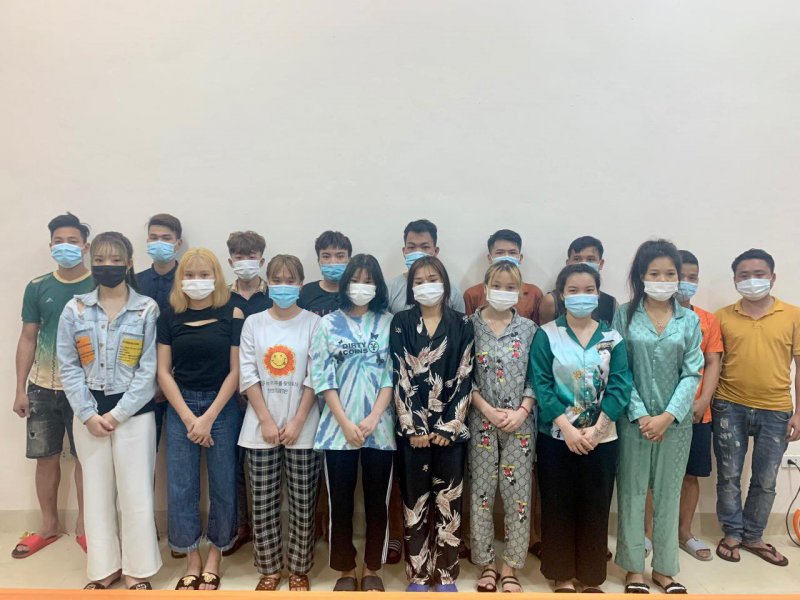 Ten men and women have been caught using drugs at a karaoke parlor in Hanoi although local authorities have banned all karaoke services to prevent the spread of COVID-19.
Police in Thach That District confirmed on Thursday they had apprehended Ta Quang Viet, 25, owner of Hoa Sua karaoke shop, for trading drugs and harboring the illegal use of narcotics.
Officers also detained Le Van Than, 29, for illegal possession of drugs, as well as Le Cong Duc Long, 21, and Nguyen Ngoc Kim, 25, for organizing illegal use of narcotics.
The district's police unit previously raided Hoa Sua karaoke shop at around 1:30 am on Tuesday and discovered 13 people, including six men and seven women, inside a room.
Ten of them tested positive for drugs.
Officers also confiscated more than two kilograms of ketamine and over one kilogram of MDMA, also known as ecstasy.
All karaoke parlors, bars, discos, and game centers in Hanoi have ceased their operations from April 30 due to the complicated developments of the COVID-19 pandemic.
The municipal Department of Public Security has tasked its units with inspecting these venues to make sure they comply with the order.
Vietnam has recorded 3,091 coronavirus patients as of Friday afternoon, with 2,560 recoveries and 35 deaths, according to the health ministry.
The country has registered 121 local infections in over a dozen provinces and cities since April 27.
Among them, 47 have been documented in Hanoi.
You might be interested in