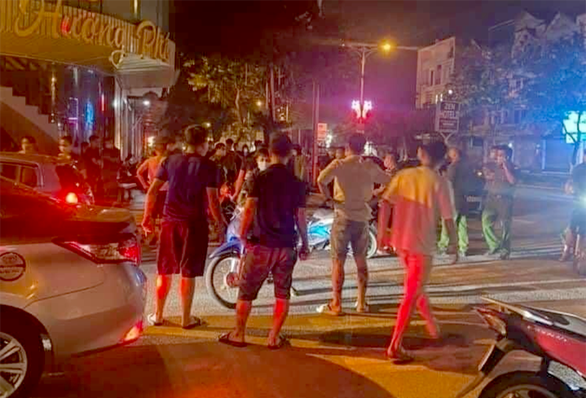 An investigation is underway in Vinh Phuc Province after local police have detected a total of 39 Chinese suspected to enter Vietnam illegally.
The detection was made while Vietnamese authorities at all levels have been taking necessary measures to contain the COVID-19 pandemic, including the prevention of illegal entry made by people from the country's neighbors, including China.
Police in Vinh Phuc said on Tuesday morning that these Chinese had been found residing illegally at three locations in the provincial capital city of Vinh Yen, with signs of border jumping.
The suspects were discovered living at 19 Ngo Gia Tu Street in Khai Quang Ward, and 2 Nguyen Van Chat Street and 76 Nguyen Cong Tru Street, both in Lien Bao Ward, on Monday evening, when local police raided these places. 
Some of the foreigners ran away when they saw police officers at their places, so the forces had to take action to put them under control.
An investigation on a person-to person basis has been underway, investigators said.
As they are foreigners, it may require a lot of time, along with the aid of interpreters, to investigate and verify the case, they added.
Police seized a number of personal devices at the residences of the Chinese for investigation purposes.
The venues have been disinfected, local police reported.
A similar case happened in Hanoi late on Sunday night when police officers raided the Florence apartment building in Nam Tu Liem District and discovered a total of 46 foreigners, presumably Chinese citizens, who had made illegal entry into Vietnam.
Police launched their overnight swoop after being tipped by locals that a group of suspicious foreigners had been living in the apartment building.
These foreigners, who had rented nine rooms there, had their samples taken for COVID-19 testing before being transported to the Hanoi City Police Hospital in Hoan Kiem District for isolation, police said.
You might be interested in