Vietnam's stock market recorded strong fluctuations last week, but the VN-Index still gained overall.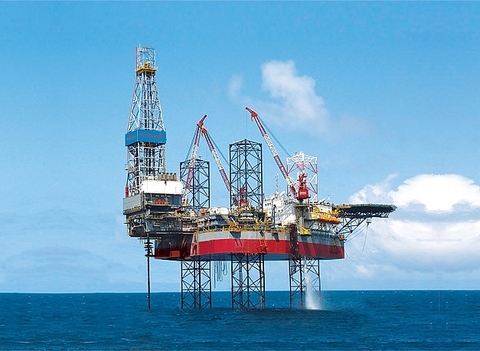 One of PVD's offshore jack-up rigs. The company shares lost 6.2 per cent in market capitalisation last week. — Photo PetroTimes
Viet Nam's stock market recorded strong fluctuations last week, but the VN-Index still gained overall.
With negative market breadth but higher liquidity, some analysts from securities firms expect the market to stay bullish while others said a downward trend might dominate going forward.
After falling more than 2.6 per cent in the first session last week, the market benchmark VN-Index on the Ho Chi Minh Stock Exchange (HoSE) increased for three days in a row to hit 1,239.39 points last Thursday.
The market closed on Friday for the four-day national holiday.
For the week, the index jumped 1.94 per cent.
Meanwhile, the HNX-Index edged down in most sessions and finished last week at 281.75 points, though gains on Wednesday helped the index pare losses and post a small weekly increase of 0.38 per cent last week.
On the optimistic side, Viet Dragon Securities Corporation (VDS) said the rally has not ended yet. The gains mostly in large-cap stocks showed cash flow was looking for investments in these stocks.
The firm recommended investors follow big cash flows to seek better opportunities in the market.
Analysts from MB Securities JSC (MBS) were also optimistic about the market as with many stocks correcting and even settling near their bottom prices in the short-term, risk has been reduced.
"Therefore, selling activities in May are unlikely to happen as most companies in the VN30 basket released positive financial results in the first quarter of this year and cash is expected to return to the market after the long holiday," MBS added.
According to BOS Securities Corporation (BOS), the VN-Index is heading towards 1,240 points with a positive demand force in the market and weaker selling pressure.
However, there is a possibility the market will stay flat in the next sessions, the securities firm said. Even though liquidity has improved over previous sessions, it was still lower than the 20-session average. This might lead the market to enter a struggling period at around 1,200 - 1,268 points in the near term.
BOS suggested investors observe the market's reaction when it reaches 1,240 point-level, pay attention to the risks at this recovery level and consider holding positions rather than making new investments.
On the other hand, Saigon - Hanoi Securities JSC (SHS) predicted negative moves next week with a downward trend to dominate the market.
Last week, besides some blue-chips in banking, information technology (IT) and retail, other sectors all declined.
The IT group was the biggest gainer in market capitalisation last week, up 2.7 per cent, thanked to pillar stocks like FPT Corporation (FPT) up 4.1 per cent and CMC Corporation (CMG) up 0.3 per cent.
IT was followed by consumption and bank stocks with gains of 2.7 per cent and 2.5 per cent, respectively, in market capitalisation.
Meanwhile, gas and oil stocks posted the biggest losses, down 4.5 per cent with big stocks falling more than 6 per cent, such as PetroVietnam Drilling & Well Services Corporation (PVD) down 6.2 per cent, Binh Son Refining and Petrochemical Company Limited (BSR) down 7.8 per cent and PetroVietnam Technical Services Corporation (PVS) falling 9.4 per cent.
VNS
You might be interested in