Depending on the time of day, these sand dunes have different colors. Even their shape changes due to the influence of weather phenomena such as wind, sandstorms, …
Located in Hoa Thang commune, Bac Binh district, about 65km from the center of Phan Thiet city, Bau Trang is one of the attractive destinations attracting many tourists to check-in when traveling to Binh Thuan.
In the local language, "Bau" means lake. Before that, this place was a large lake that poured into the sea but was gradually buried by sand. After that, people built more sand dams across the lake, creating a road. Therefore, forming two small lakes called Bau Ong and Bau Ba.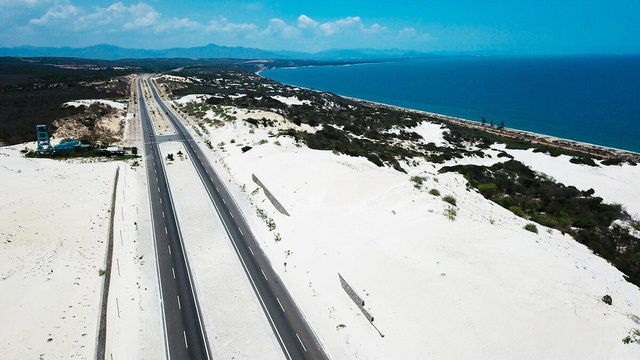 Two provincial lanes crossing Bau Trang are like white sandy roads. (Photo: Van Ngo).
Previously, Bau Trang was not well known by tourists, mainly attracting followers because it is located in the most remote area of ​​Binh Thuan province, bordering Ninh Thuan. In 2018, a unique yellow water vending car on the side of the road that appeared prominent in the sand desert quickly attracted many tourists everywhere.
In Bau Trang, sand dunes are blown in by the sea breeze, forming soft curves with gentle slopes. Visitors can walk along the sand dunes to admire and take pictures.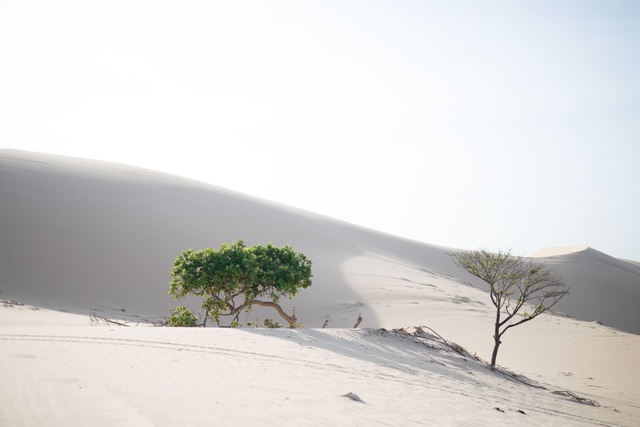 Soft meandering sand slopes. (Photo: @mievatho).
One special thing that makes Bau Trang an attractive destination is the ability to "change color". The original snow-white sand may turn pale yellow depending on the angle of the sun or depending on the coverage of the clouds.
Because of this change of color, many tourists come here can not help be confused because they thought they had the wrong place.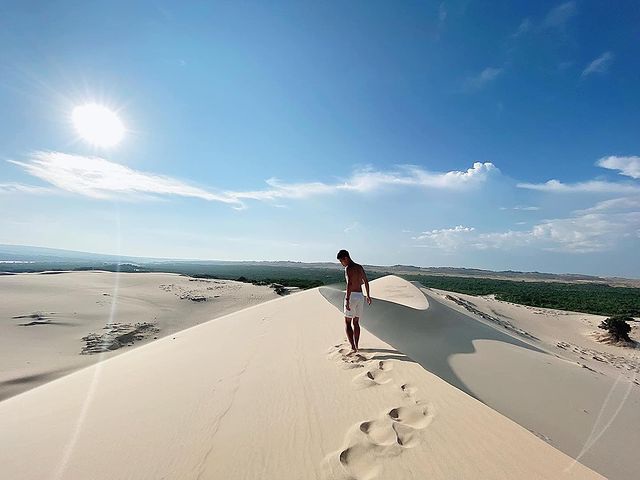 The best time to visit Bau Trang is from early morning (5 – 9 o'clock) and late afternoon from 16 to 18 hours (Photo: @trungbachngoc).
Coming to Bau Trang, in addition to admiring the beautiful natural scenery, visitors can also participate in many interesting experiences such as motorboat ride, rowing or kayaking, fishing, off-road racing on sand dunes, sand skiing. or camping, …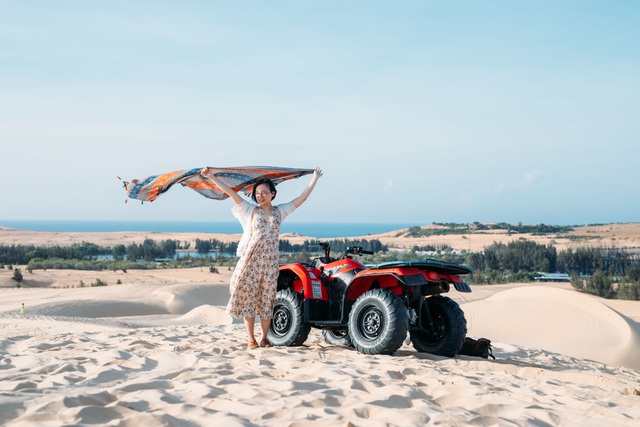 Tourists experience off-road driving on sand dunes (Photo: @mievatho).
Not only Bau Trang, Mui Ne sand hill (Mui Ne ward, Phan Thiet city) is also an attractive destination for tourists. It has many different names such as golden sand hill, red sand hill or flying sand hill based on the color and shape of the changing sand dunes during the day.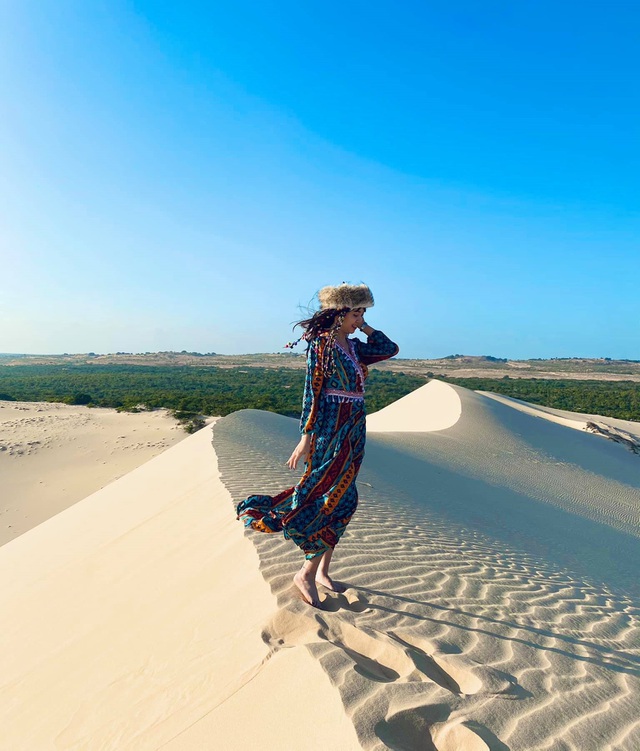 Mui Ne sand dunes know "change color, change shape" (Photo: Thao Thao).
Mui Ne sand dunes are thought to be formed from an ancient iron mine that has existed for hundreds of years, so it has created a characteristic color for sand, mainly red sand. The sand here is also appraised by international scientists to be the raw material for sand sculpture art.
In particular, sand dunes not only have a certain shape, but change by day or month due to the influence of wind or sandstorms. The variety of shapes is also the reason why sand dunes always attract tourists to explore and admire the magical beauty here.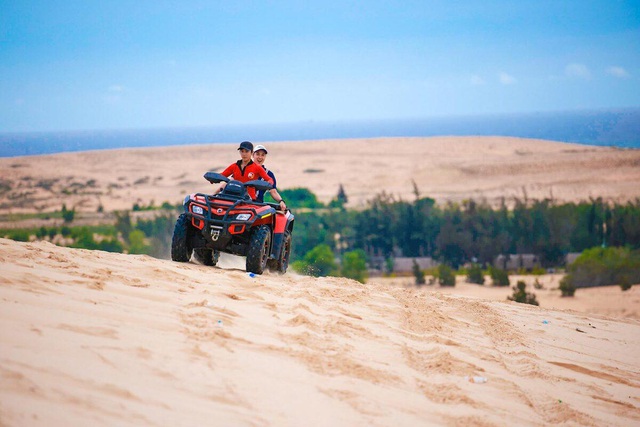 Tourists participate in many experiential activities in Mui Ne sand dunes (Photo: Ngo Tran Hai An).
On the sand hill of Mui Ne, visitors are free to experience a fast car, "flying" through undulating sand dunes.
Even, visitors should not miss a game "specialty" here is the sand slide. You can rent thin plastic sheets from local people for 10,000 – 20,000 VND / time and then sit up and slide down from the top of the sand hill.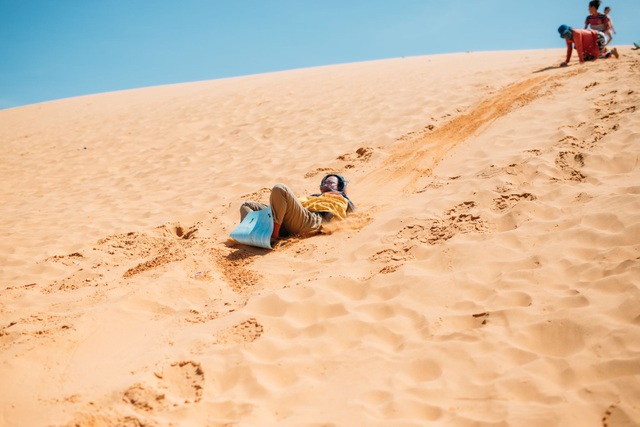 The sand dunes in Mui Ne are higher than Bau Trang, creating an ideal slope for visitors to experience a unique sand slide (Photo: @mievatho). Follow Dan trí
You might be interested in