Korean tech giant LG Electronics Inc. announced on April 20 its plans to change its smartphone production line in Vietnam's Hai Phong city to a production base for household appliances. The move is intended to dismiss recent rumors about the sale of the plant in Vietnam.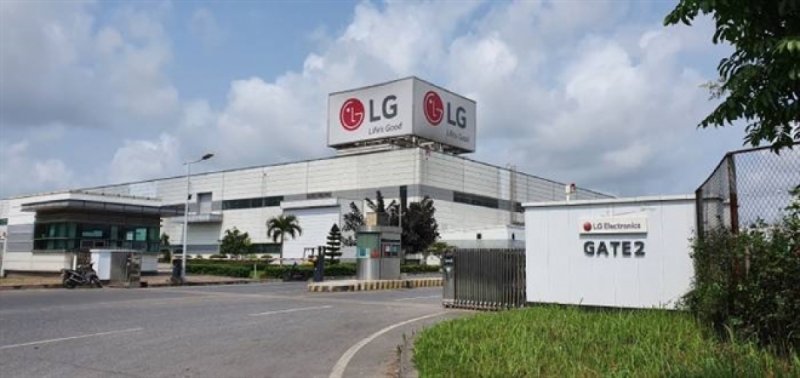 LG Electronics Inc. plans to produce home appliances from its smartphone manufacturing line in Vietnam. Source: VOV
The news was announced by LG Electronics' Vietnamese subsidiary through the company's global newsroom that it will carry out the production line conversion and manpower rearrangement within this year and then announce additional investment plans.
Under the plan, the company will complete the transformation within this year while re-arranging affected workers.
President of LG Electronics' Vietnamese arm Jun Hai-jin told Yonhap that exiting smartphone production in Vietnam is part of LG's plan to restructure its core product portfolio.
The closing of LG's mobile business will not significantly impact the firm's production, business activities or employees in Hai Phong, he added.
The announcement seems to be aimed at dealing with rumors that the company would sell off the smartphone production facilities in Vietnam, Bussiness Korea reported.
Earlier, some media outlets reported that LG Electronics attempted to contact a Vietnamese company to sell its smartphone production facilities.
LG Electronics established the LG Hai Phong Campus in Hai Phong city in 2015. It has been producing smartphones, TVs, and home appliances. In 2019, it stopped producing smartphones in Korea and relocated production lines to Hai Phong. The smartphone lines in Hai Phong can produce 10 million units annually.
The Hai Phong plant employs more than 16,000 workers. LG also hinted that it will make additional investment in the plant in the near future.
Meanwhile, LG will completely pull out of the mobile phone business on July 31. It is currently negotiating with workers at its factory in Taubate, Brazil over the relocation of production lines.
LG Electronics has developed three plants in Vietnam. Two others LG Innotek Vietnam manufactures camera modules for smartphones, while LG Display Vietnam produces screens./.
Hannah Nguyen
You might be interested in