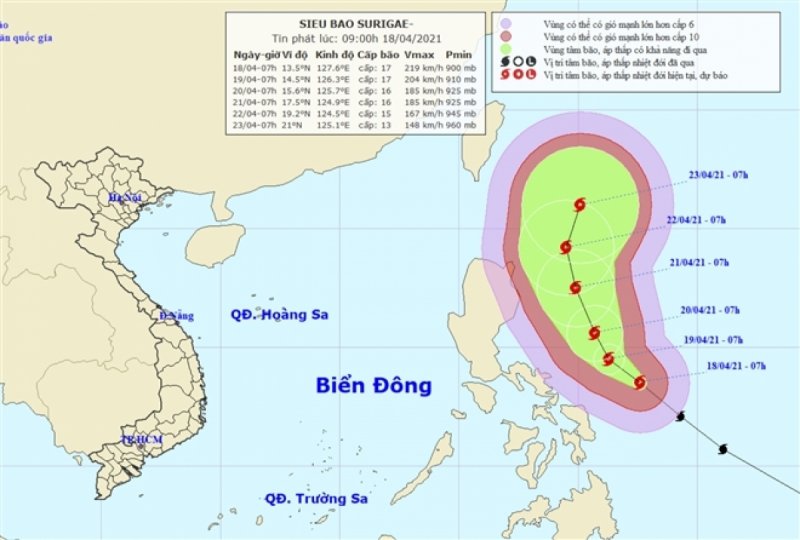 The position and movement direction of super typhoon Surigae
According to the National Centre for Hydro-Meteorological Forecasting, the super typhoon is operating in eastern waters of the Philippine with wind force gusting up to above category 17.
Surigae is the strongest typhoon on record for the month of April, surpassing Typhoon Maysak in 2015, among several others which had maximum sustained winds of 278 kph.
On the morning of April 18, the typhoon was situated at about 400 kilometers east of the central coast of the Philippines and is forecast to move along the Philippine coast in a northwest and north northwest direction.
This is a strong and very dangerous typhoon. In case of direction change, it will directly affect the East Sea, where many fishing boats are operating.
Coastal localities were asked to inform all offshore fishing vessels about the typhoon's development to find safe anchorage.
To be ready for emergencies, the Central Steering Committee for Natural Disaster Prevention and Control asked  the local steering committees for disaster prevention and search and rescue from Quang Ninh to Ca Mau to keep a close watch on the typhoon's developments.
VOV
You might be interested in