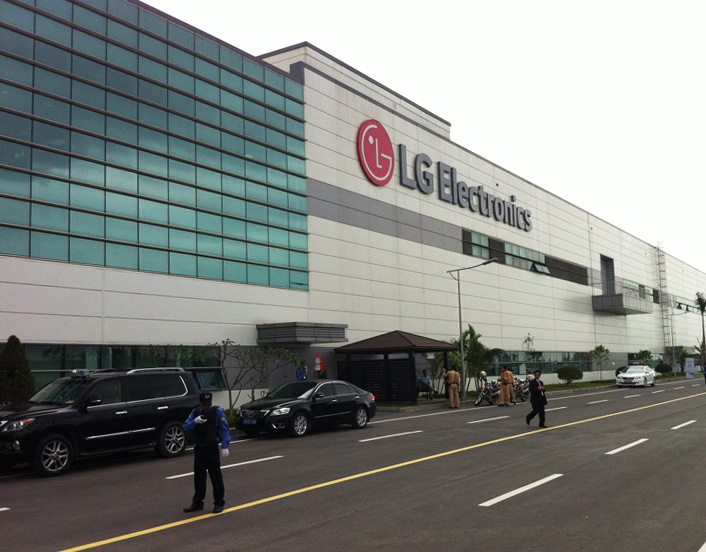 A relevant Vietnamese authority said it has not been officialy informed about LG's reported plan to sell its smartphone plant in the northern city of Hai Phong for over US$89 million.
Le Trung Kien, who heads the Hai Phong Economic Zones Authority (HEZA), told Tuoi Tre (Youth) newspaper on Saturday the authority was aware of media reports of the plan and had reached out to LG for further information.
However, so far the South Korean company has only confirmed that it will shut down its smartphone production line in Hai Phong, without mentioning any plan to sell its factory there, Kien said.
HEZA oversees the Trang Due Industrial Park in Hai Phong, where the LG Electronics factory is based.
"I think this could be LG's business strategy in light of its loss-making smartphone business," Kien said.
"[Smartphones] are just one of the products that LG manufactures in Hai Phong and right now we do not know whether LG plans to sell the factory or [only] its [smartphone] production line," the official added.
Business Korea reported this week that LG was looking to sell off its smartphone plant in Hai Phong for over 100 billion Korean won, or more than $89 million.
The move follows the company's announcement early this month it will wind down its loss-making mobile division – a move that is set to make it the first major smartphone brand to completely withdraw from the market.
The Hai Phong plant is LG's largest smartphone manufacturing hub, churning out an average of ten million mobile devices every year, or roughly half of LG's global smartphone output.
Other plants in Taubate, Brazil and Qingdao, China are next in line to be shut down, according to the Business Korea report.
LG currently operates three major manuafacturing plants in Hai Phong, including the LG Electronics factory which produces smartphones, television sets, air conditioners, vacuum cleaners, washing machines, refrigerators and the like; an LG Innotek Vietnam plant specializing in making camera modules for its smartphones; and an LG Display Vietnam facility which makes screens.
As the factories generate thousands of jobs, news of the sale has caused concerns among plant workers worried for their future.
Despite holding a ten-percent share of the North American smartphone market, where it is the No. 3 brand behind Apple and Samsung, LG's mobile division has logged nearly six years of losses totalling some $4.5 billion, according to Reuters.
Dropping out of the fiercely competitive sector would allow LG to focus on growth areas such as electric vehicle components, connected devices, and smart homes, it said in a statement.
You might be interested in