Not only a sunny and windy land as imagined by many people, but Krong No also owns many tourist spots that will make you fall in love from the first time you visit.
Krong No is a district located in the northeast of Dak Nong province, this is an interesting destination that attracts followers by the wild beauty of the Central Highlands. Discovering Krong No is a wonderful journey to bring you to a charming green place, friendly people, and a difficult cultural identity of local people. Tourist destinations in Krong No such as Chu Bluk volcanic cave, Dray Sap waterfall … have become familiar meeting places for tourists to love discovering the natural beauty of the thousands to come.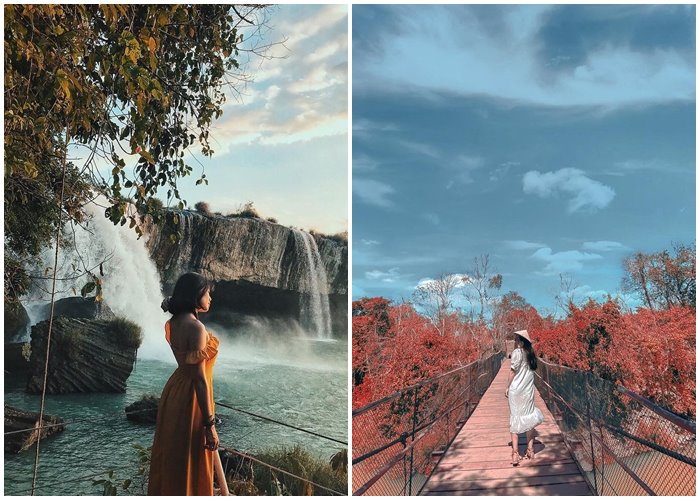 Krong No, a land converging many beautiful landscapes of Dak Nong. Photo: TH
Check-in tourist spots in Krong No are unbelievably beautiful

1. Chu Bluk cave complex 
This is one of the most famous destinations in Krong No today and also the volcanic cave with the longest record in Southeast Asia .. This cave complex is very large with more than 100 large and small caves discovered. from 2014 and still retains its pristine pristine look.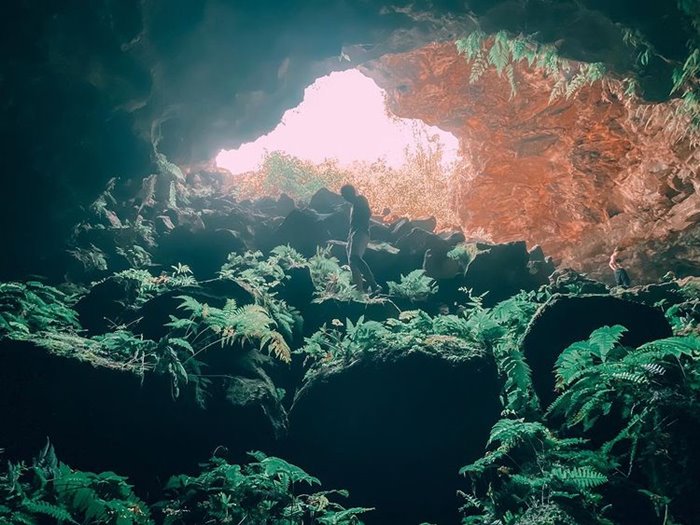 The longest Chu Bluk volcanic cave in Southeast Asia. Photo: @iamleminhnhut
To get to this place, you need to cross bumpy basalt hills, but the beauty of the cave will make the fatigue on the way disappear with the giant arches and lush vegetation. The space inside the cave entrance is very large with stalactites and curled marks, the spray on the cave wall and the cave floor like a flow of lava, air pits that are traces of a deep-sleeping volcano.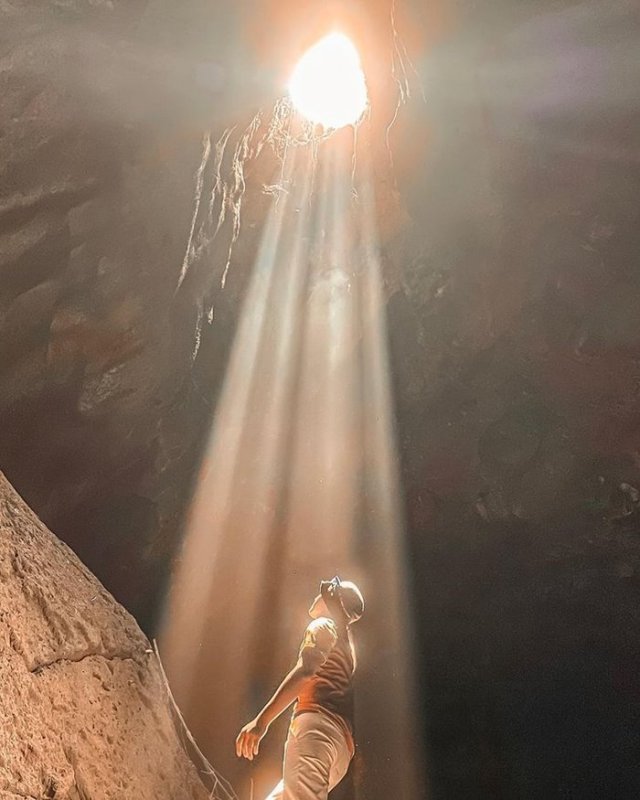 The check-in corner many people love when exploring the cave. Photo: @iamleminhnhut
> See more:  The virtual life enchantment society is definitely hard to miss these enchanting photo spots in Dak Nong!
2. Lake Ea Sno
Ea Sno is located in Dak Ro commune, this is a natural lake with charming natural scenery and a beautiful landscape. The surface area of ​​the lake is more than 80ha, creating a charming ecological area, the surface of the lake is like a sparkling silver mirror, surrounded by undulating hills and majestic forests.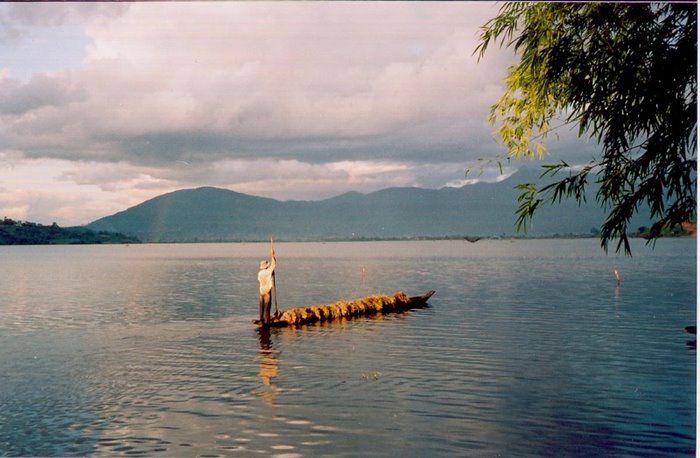 The charming beauty of Lake Ea Sno. Photo: @lolivi
Coming to Ea Sno Lake, you will enjoy the beautiful natural scenery, take a boat out to the middle of the lake to admire the scenery and enjoy every cool breeze on your skin and dispel everyday fatigue.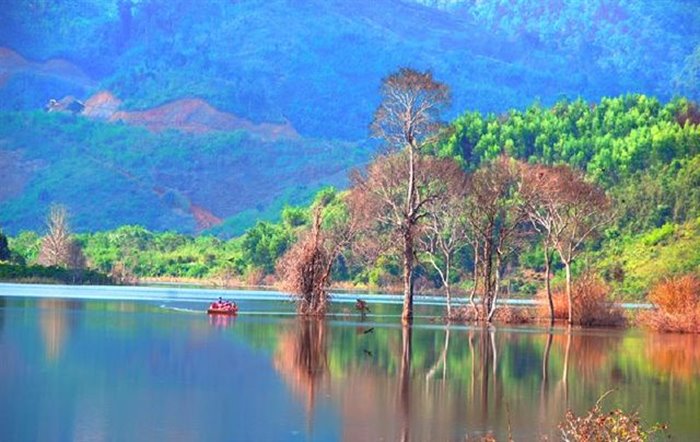 The beautiful scene makes many people infatuated. Photo: Dak Nong newspaper
3. Dray Sap Waterfall 
This waterfall is a very famous tourist destination in Krong No and is often visited by devotees. Dray Sap waterfall is located in the area of ​​Dak So commune, and is also known as a husband waterfall, in Ede Dray Sap means smoke waterfall. True to its name, this place has a beautiful landscape with a large stream of water pouring down from above creating a mist-like smoke.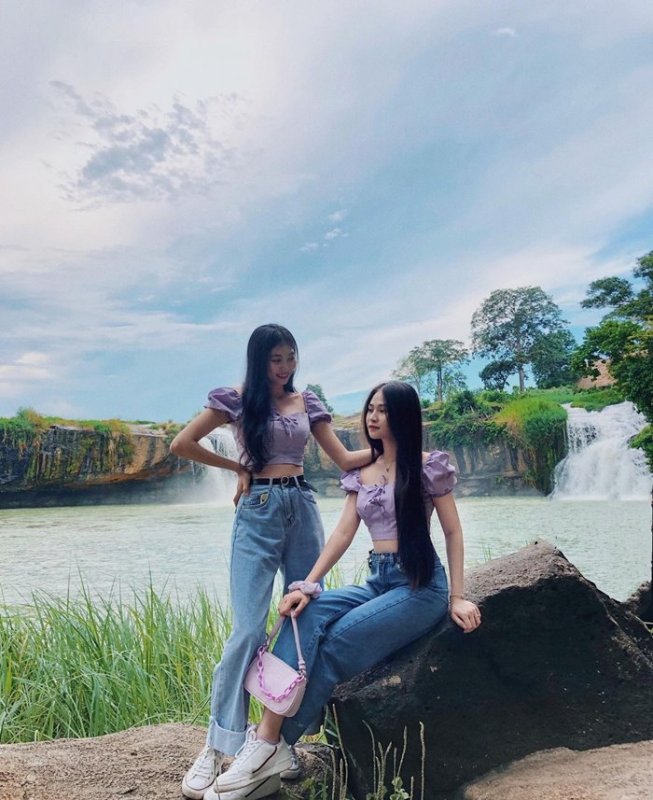 Dray Sap waterfall is a very famous tourist destination in Krong No. Photo: @thusang_
The waterfall is 50 meters high and 100 meters long and is one of the most beautiful waterfalls in the Central Highlands . The large waterfall flows year-round combined with steep cliffs, wild vines, surrounded by majestic forests, giving this place an enchanting beauty to people.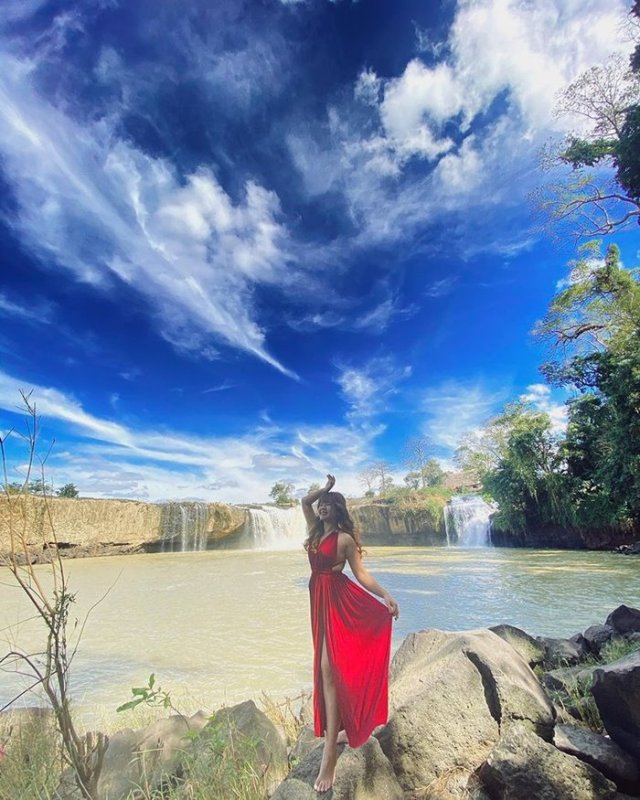 The scene is enchanting at the waterfall. Photo: @minhtrangdao
4. Gia Long Waterfall 
This tourist destination in Krong No is also known as the Dray Sap Thuong waterfall, located near Dray Sap. The waterfall is about 30 meters high and about 100 meters long and surrounded by beautiful scenery with ancient trees and majestic forests. The water here poured into large waves flowing downstream and formed very beautiful natural lakes, including Tien bathing lake.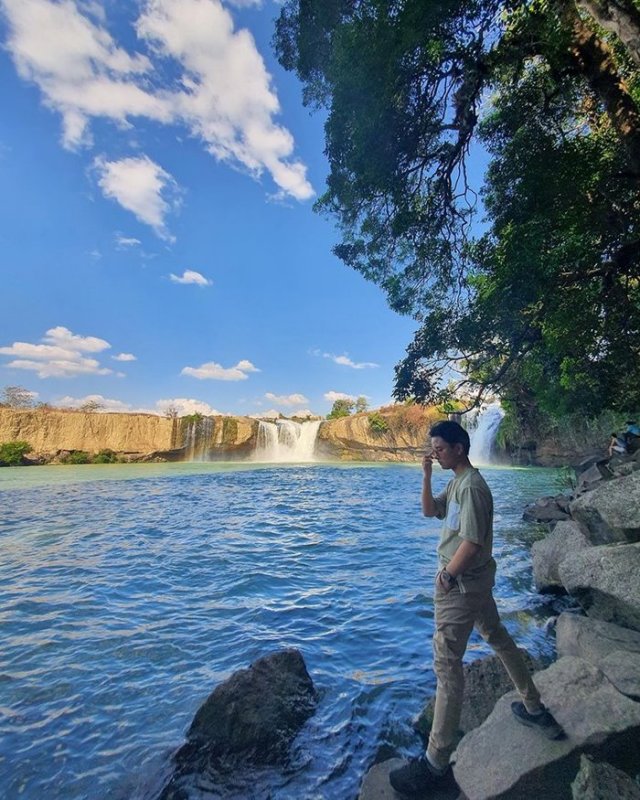 Gia Long waterfall is still very beautiful in the dry season. Photo: @phuong_ta_
At Gia Long waterfall, there is also a fast tunnel connecting many surrounding roads with suspension bridges built by the French in the twentieth century or beautiful flood-blocking rock embankments.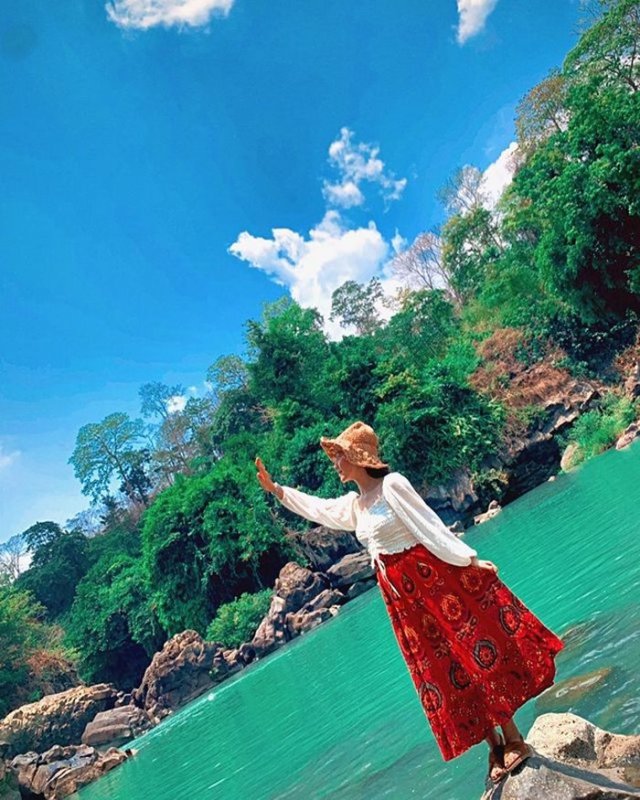 Tien bathing lake in downstream of Gia Long waterfall. Photo: @ tiettiet_1794
5. Historic Monuments of N'Trang Gư
Not only possessing beautiful natural landscapes, but Krong No also has impressive historical relics, notably N'Trang Gưh historic site located in Buon Choah commune. Here is a grave of the hero N'Trang Gưh, the son of the village who once led against the Siamese invasion in the years 1884-1887 and against the French colonialism in the years 1900-1914. Here, visitors not only can visit a relic associated with heroic memories but also listen to interesting stories about the hero N'Trang Gư. This relic was officially recognized as a National Historic Site in 2011.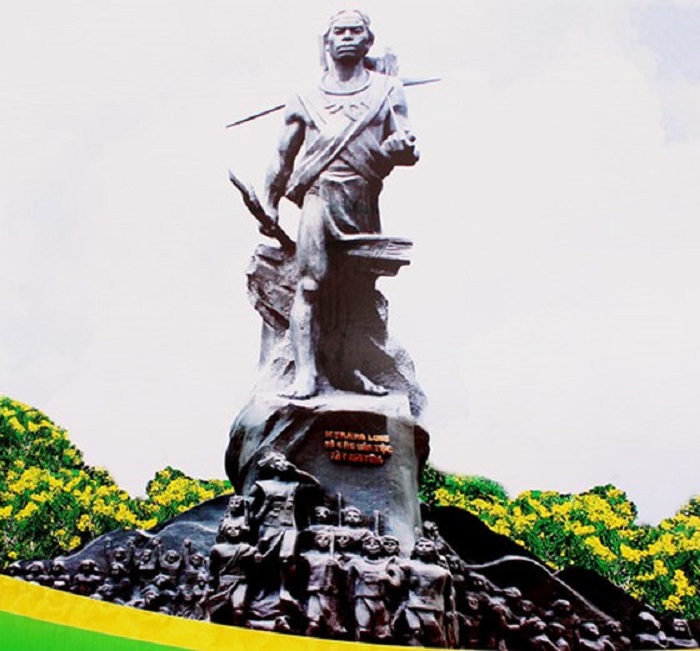 A monument in the historical site of N'Trang Gư. Photo: Dak Nong newspaper
Dak Nong in general as well as Krong No in particular is not as boring as many people think, this place is full of beautiful nature and attractive indigenous cultures. These tourist attractions in Krong No above will be a suggestion for you to plan your instant check-in in your upcoming Tay Nguyen trip. 
Photo: Internet 
You might be interested in