Capturing the great moments, happy smiles of disabled couples in a wedding photo set with the price of 0 VND, maintained by the Charity photography group for nearly 6 years.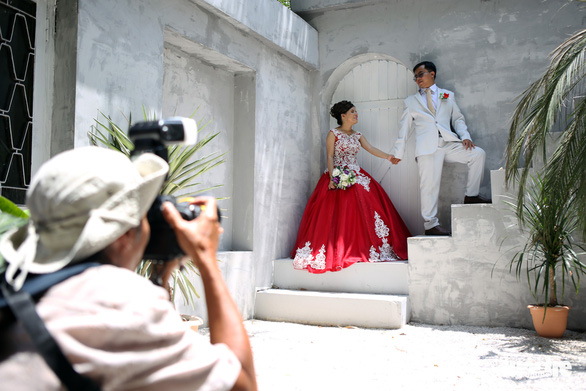 "Vice Blink" records the best moments for a disabled couple – Photo: NHAT THINH
At the end of this April, the wedding was held, and the couple Le Quang Phuong and Mrs. Do Thi Bon (both of whom are visually impaired) still have no wedding photo. Introduced by an acquaintance to the Charity group, you are pleased to register immediately.
"My husband and I just hope to have a photo on the right wedding day. But it was surprising because the brothers supported us to take photos at the monumental studio, also made a photo album with 3-4 different costumes My husband and I are very grateful to you, "said Le Quang Phuong.
Witnessing the difficulties of couples with disabilities through wedding photography, Mr. Tran Khac Huynh (57 years old, team leader) determined to form a group and called on photographers to join.
"It is very difficult for people with disabilities to enter the studio to take a set of photos, both in terms of money and travel. Therefore, we photographers want to use their own profession and passion to bring joy to a lot. small for them on the wedding day ", said Mr. Tran Khac Huynh.
Members of the group of all ages and professions, but share the spirit of volunteering. Each person is assigned a job as a professional team. Women take care of makeup, costumes, logistics, … young men take care of the scene, carry the calf. Those who have a wedding dress shop will support 4-5 wedding outfits, shoes, photography equipment …
Although the weather in Ho Chi Minh City is sunny these days, everyone members are happy, they are dedicated to every corner of the photo, every gesture for the bridegroom because the majority of people with disabilities are not. accustomed to posing for photography.
After 6 years of operation, the group has helped more than 50 disabled couples across the country to have sparkling photos on their wedding day. "The happy smile, sometimes the tears of couples on the day of the photo album delivery, is the motivation for the group to maintain and expand activities," said Huynh.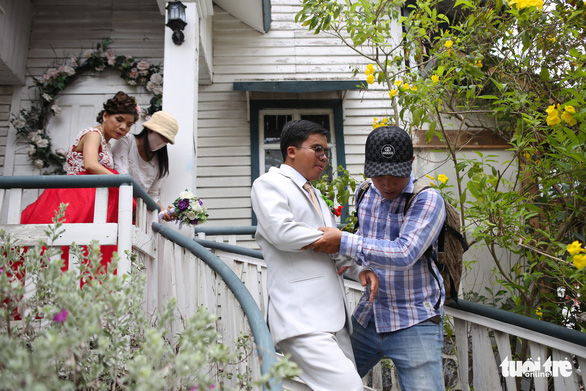 The bride – groom is blind, so the group takes care of little by little – Photo: NHAT THINH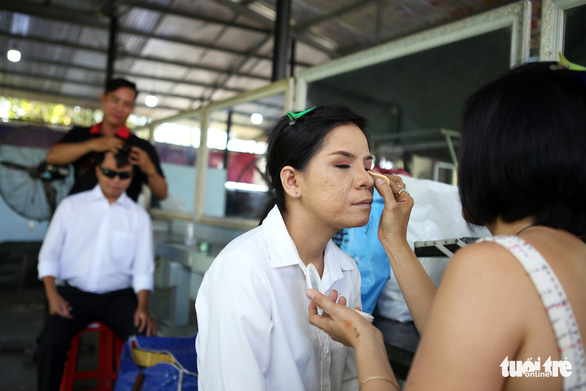 Bride – groom gets make-up before taking pictures – Photo: NHAT THINH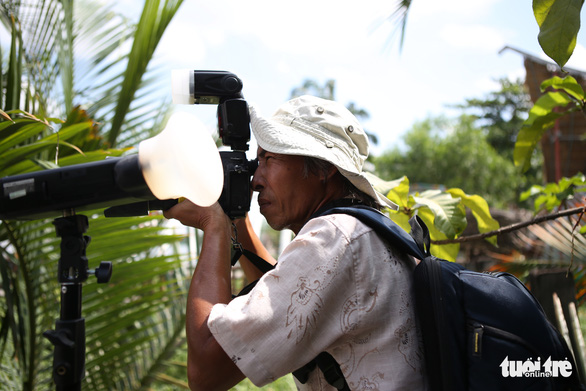 Uncle Nguyen Van Son (58 years old) works in construction but has a passion for photography, so he has been in a group for more than 3 years – Photo: NHAT THINH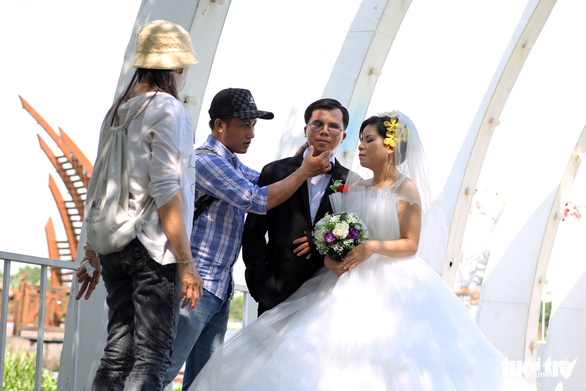 The groom said that this was the first time he was posed in front of the camera, so he did not know what to do – Photo: NHAT THINH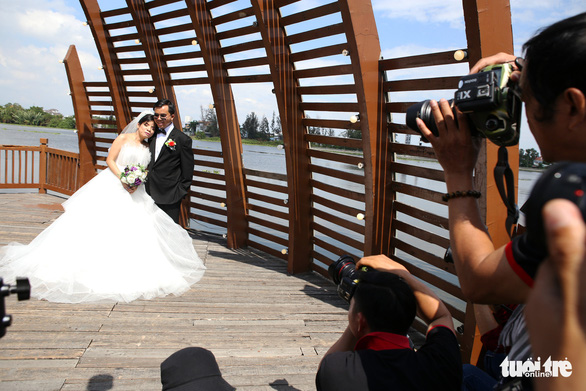 The "deputy flashes" record the best moments for a disabled couple – Photo: NHAT THINH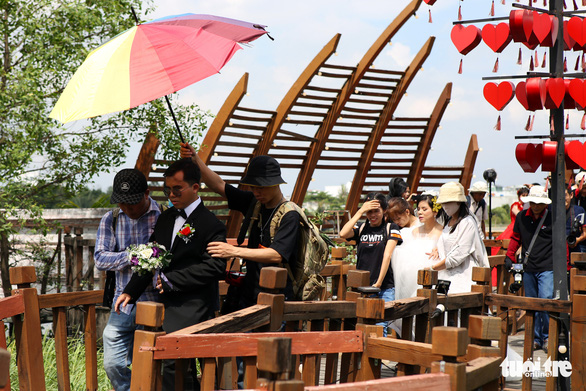 Members work in the midday sun in Saigon – Photo: NHAT THINH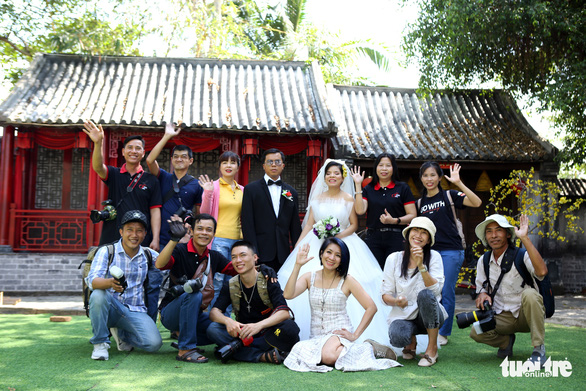 Group taking souvenir photos with the bride and groom – Photo: NHAT THINH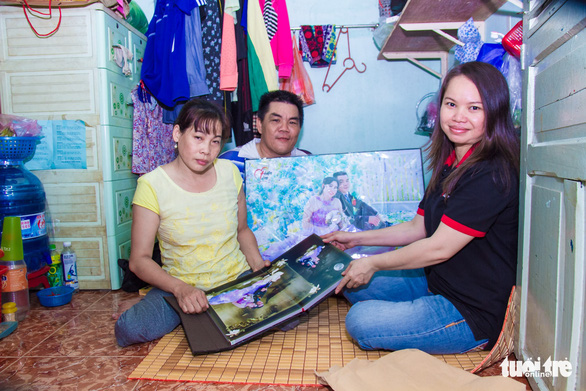 Tran Kim Phuoc and his wife (50 years old) were touched when they received the photo album from the group – Photo: NVCC. Follow Tuoi Tre Online
You might be interested in