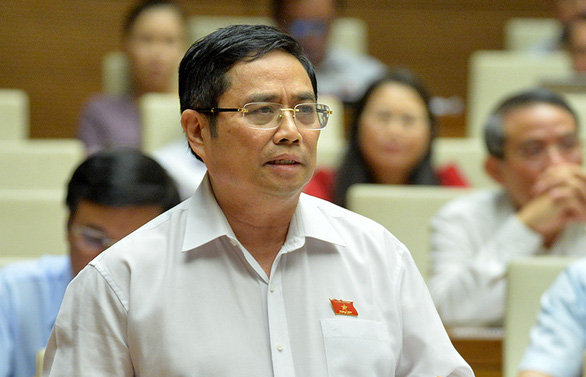 Vietnam's State President Nguyen Xuan Phuc, who was sworn into office on Monday, nominated the chief of the Party's personnel commission as the country's next prime minister the same day.
Phuc took the oath of office as state president on Monday morning after the lawmaking National Assembly elected him.
He had been relieved as prime minister by the legislature on April 2.  
Phuc chose Pham Minh Chinh as a candidate for the prime minister vacancy, following his appointment to the presidency.
The Vietnamese legislature will elect a new prime minister on Monday afternoon.
Born in 1958 in Thanh Hoa Province, Chinh is now the head of the Communist Party of Vietnam's Organization Commission, which is tasked with nominating and approving the appointment of officials.
He has a PhD in law and was a first secretary at the Vietnamese Embassy in Romania.
Chinh was also a deputy public security minister.
He once served as secretary of the Party Committee in Quang Ninh Province.
Both Phuc and Chinh are members of the Politburo, which is the policymaking body of the Party.
You might be interested in