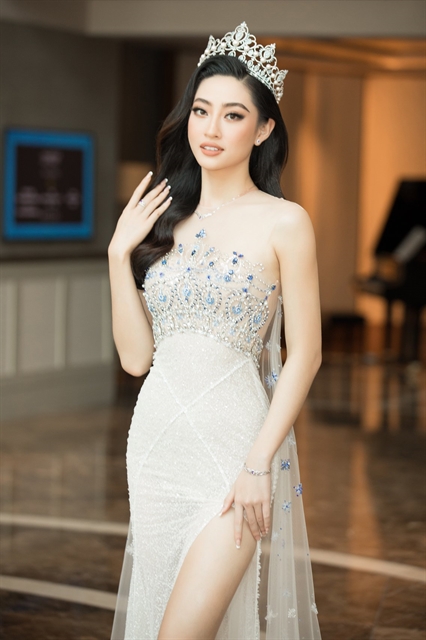 Miss World Viet Nam 2019 Lương Thuy Linh is one of five judges for Miss World Viet Nam 2021. Photo courtesy of the organisers
HCM CITY— Miss World Viet Nam 2021 is seeking young women across the country to compete for the crown.
Women aged 18 to 27 who are at least 1.65m tall are eligible to enter the contest. This year's contest, for the first time, allows contestants who have undergone cosmetic surgery.
Phạm Kim Dung, chairwoman of Miss World Viet Nam, said: "The new regulation is an up-to-date change, which creates opportunities for young women approaching the contest."
She added that international pageant competitions have targeted perfection in appearance and body, so the change was suited to international trends.
"It also satisfies the expectations of women who have a specific feature that they would like to change," Dung said.
Contestants can register for the contest via email info@missworld.vn by August 20.
The preliminary round will take place in Ha Noi and HCM City in September, while the semi-final round will be held in October.
Contestants will be judged by Le Xuan Sơn, editor-in-chief of Tiền Phong Newspaper and head of the jury, Miss Viet Nam 1992 Ha Kiều Anh, Miss Viet Nam 2018 Trần Tiểu Vy, Miss World Viet Nam 2019 Lương Thuy Linh, and pop star Đam Vĩnh Hưng.
The jury will select 40 candidates for the final round in Vũng Tau in November.
The finalists will compete in the categories of traditional costumes, swimsuits, question-and-answer sessions and evening wear. They will also take part in additional competitions highlighting their talent and charity work.
The winner will represent Viet Nam in global pageant competitions.
Miss World Viet Nam 2019 Lương Thuy Linh represented the country in Miss World 2019 in the UK. The 21-year-old was placed in the Top 12. — VNS
You might be interested in