Car sale agents have launched promotion programs in an effort to clear stock, but the price reductions are lower than those in the same period last year.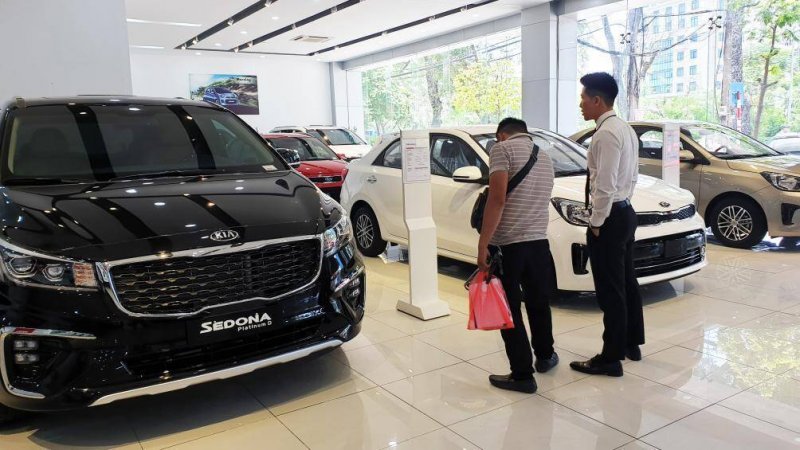 Honda HR-V buyers in Hanoi have unexpectedly been offered sharp price discounts of VND90-130 million. Analysts said agents were trying to clear stock to prepare for the distribution of new versions in the time to come.
Honda HR-V sold in Vietnam are imports from Thailand. Since it was launched in the Vietnamese market in September 2018, sales have been modest as quoted prices of VND786-866 million are relatively high compared with rivals of the same B-class SUV segment.
Some showrooms are offering Nissan Navara EL and VL with a price discount of VND50 million, which means that customers can buy EL at VND609 million and VL at VND749 million. The discount is offered by retailers, not the manufacturer's sale promotion program.
As for Hyundai models, sale agents in Hanoi have slashed selling prices by VND24-35 million for Hyundai Kona. The price decreases are sharper than the one applied in early March (VND7-18 million).
Analysts estimate that price reductions are being applied to about 25 car models in Vietnam. They also see a big difference between this price cut campaign and the one in the same period last year.
By this time last year, car prices of well-known brands such as Ford, BMW, Mercedes and Mazda dropped by VND200-300 million. Meanwhile, the price reductions are VND50-200 million now.
Members of the Vietnam Automobile Manufacturers Association reported the sale of 40,017 cars of different kinds in the first two months of the year, up by 21 percent over the same period last year.
As market demand has increased, car imports in the first two months of the year rose slightly by 3.3 percent, while the import value was up by 0.2 percent.
Asked about car prices in the second quarter, Nguyen Manh Tien from a Toyota sales agent in Hanoi said the car market would continue to see new price reduction campaigns in the first month of the second quarter.
Auto manufacturers are going to introduce new models for 2021 and sale agents have to clear old-generation cars to begin selling next-generation products.
Nguyen Tuan from one Ford sales agent thinks prices will still fall, but they will not be as high as hundreds of millions of dong as seen last year. 
Chi Bao
You might be interested in