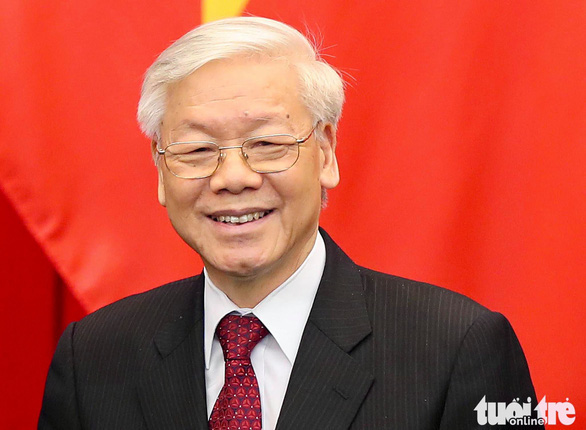 Vietnam's lawmaking National Assembly on Friday afternoon voted to relieve State President Nguyen Phu Trong to pave the wave for the election of his replacement next week.
The legislature passed a resolution to let Trong, who is also General Secretary of the Communist Party of Vietnam, step down but he will still play the presidential role until it takes effect on April 5, when his replacement is elected.
Trong, born in 1944, took over from Tran Dai Quang as state president on October 23, 2018, after the latter passed away on September 21, 2018.
Deputy State President Dang Thi Ngoc Thinh had been acting state president from September 23 to October 23, 2018.
Trong is the third person in history to have acted as heads of the Party and state at the same time since President Ho Chi Minh and Truong Chinh.
The Vietnamese parliament had dismissed Prime Minister Nguyen Xuan Phuc in a vote on Friday morning, following his nomination for the presidency.
Phuc will also be in charge until a new prime minister is elected on April 5.
Born in 1954, Phuc assumed office as prime minister on April 7, 2016.
Secretary of the Hanoi Party Committee Vuong Dinh Hue, who was born in 1957, was elected as chairman of the National Assembly on Wednesday.
Hue won the election following a majority vote which also gave him the chairmanship of the National Election Council.
Trong, Hue, and Phuc are members of the all-powerful Politburo of the Communist Party of Vietnam.
Vietnam will hold legislative elections at all levels on May 23.
You might be interested in