If planted and carefully fertilized, this fruit gives 1 crop per year, but if it is a wild tree, it will take a long time to bear fruit, even in a period of 2 years.
Both fragrant and beautiful, but sweet or not is it fate !?
Actually, this sentence is not too much because Thanh Tra fruit, whether ripe or not, is always mixed between sweet and sour tails. Many people believe that when eaten raw, it is possible to choose ripe fruit with dark yellow color, heavier holding and soft feeling, the sweetness will be more. However, in fact, there are many people who think that even if you deliberately choose ripe fruit many times, you will find it sour, sometimes when you eat big fruit, it is still a little bit sweet.
I wonder if that "fate" is a bit too much, so recently on the market there has gradually appeared a new variety that is considered "Thai hybrid" with a somewhat longer shape, darker color. However, the sales women said "commitment is always sweet". But in return, this kind of "Thai" Thanh Trau has a completely not aromatic smell like the old variety, when eating only 4 parts instead of 10 parts of the previous Thanh Tra fruit. In terms of price, Thai Thanh Tea falls in the range of 150k – 180k / kg, while the normal type is only about 35k – 60k / kg.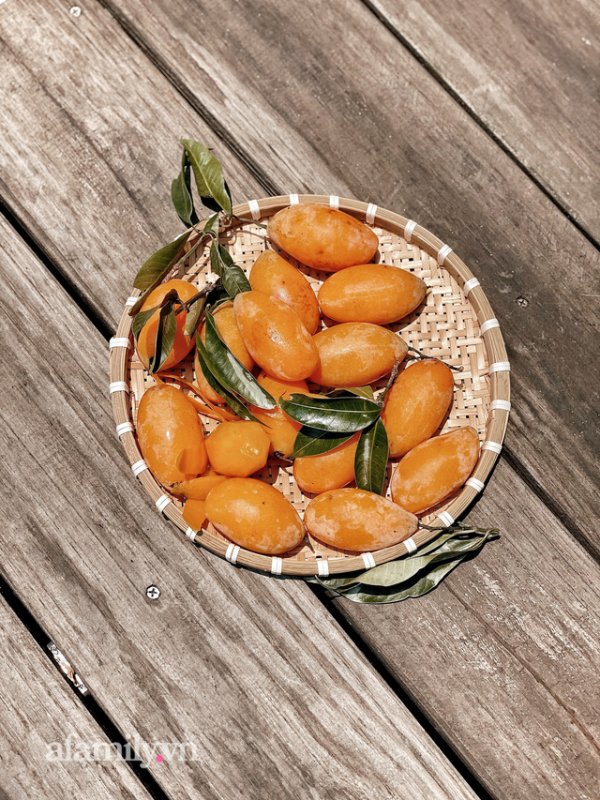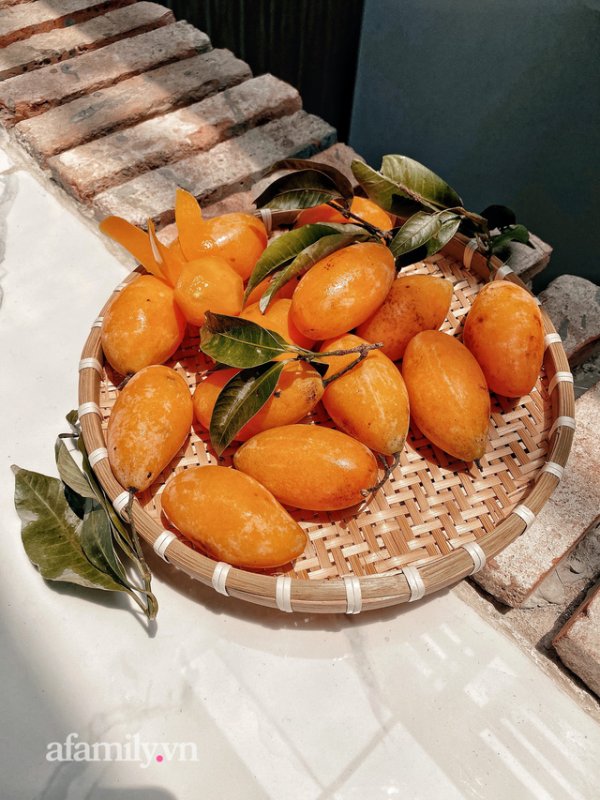 Fruit Thanh Tra "like Thai" has been sold in many markets in Saigon recently.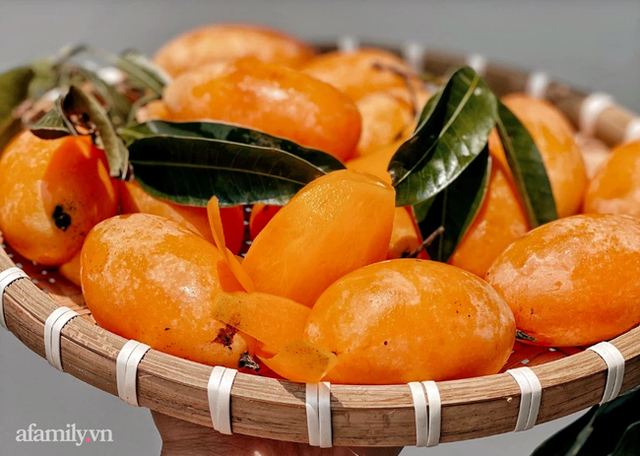 Looks like a mini mango, but the taste is much sweeter than a normal Thanh Tra fruit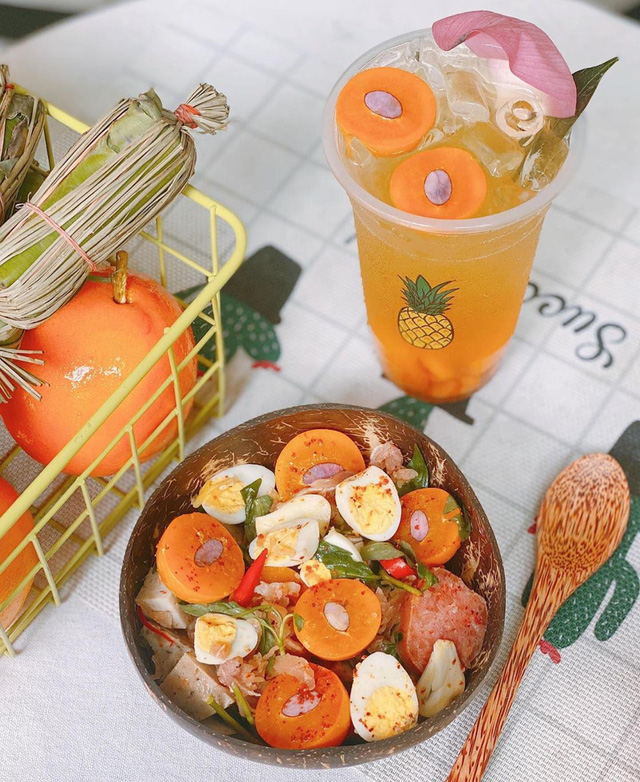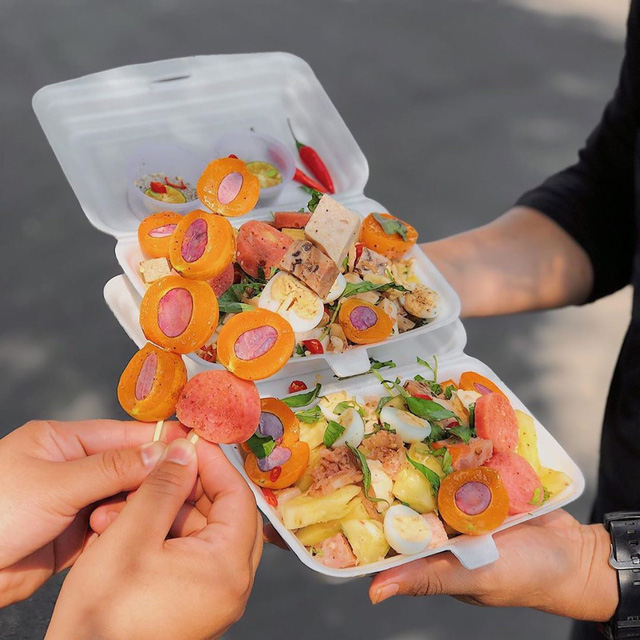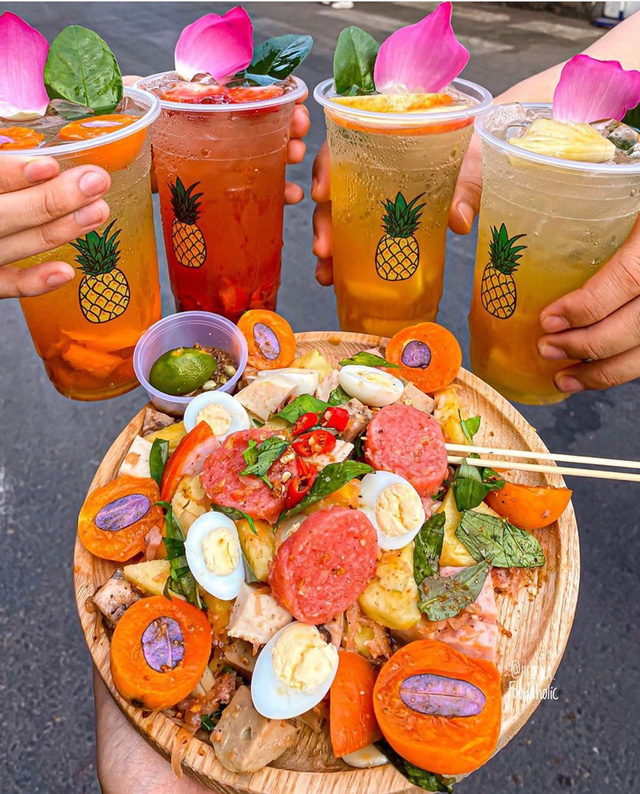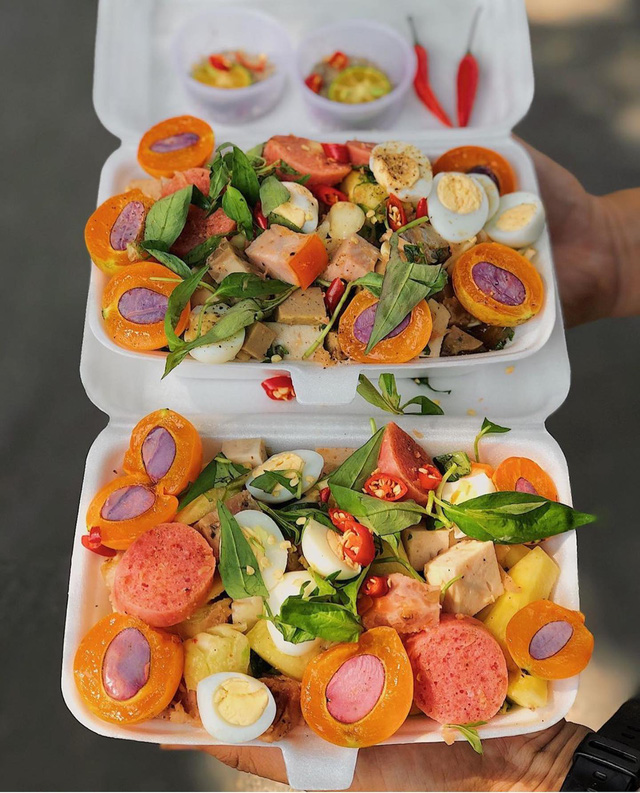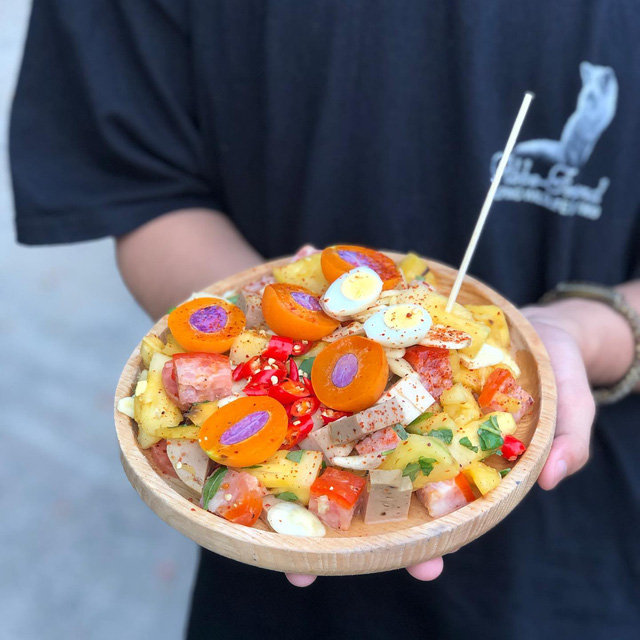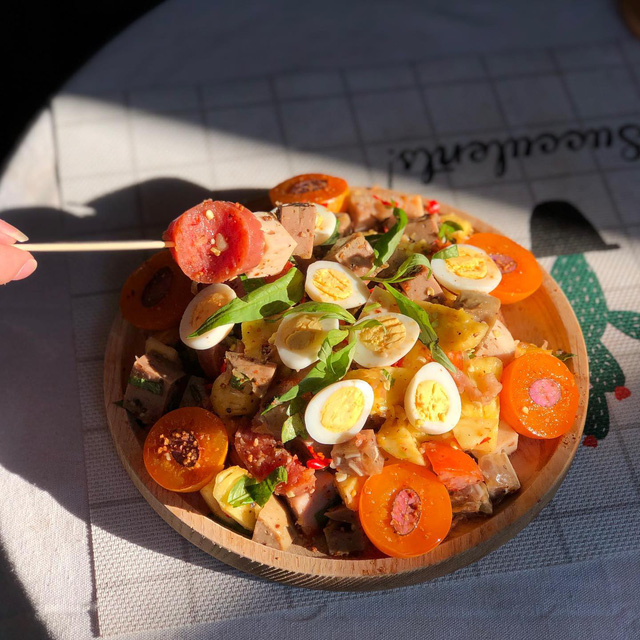 The tea bar is a type of fruit that is "applied" in dishes to increase the sour, sweet taste and stimulate the user's ability to feel the taste, so in Saigon, many cafes and eateries have brought Thanh Tra of the region. Western dishes are processed into cooling water, mixed with tea / cake instead of mango or toads, eating extremely strange and interesting.
This delicious fruit is only available in the West !?
Every time from the end of January to the end of the third lunar month, if those who have a chance to go to the West, they will surely see this fruit on sale along the two sides of the highway. The round, succulent orange-yellow berries are arranged and bundled in bunches, dangling from the bamboo sticks. At first glance, I thought that people "bunch of eggs", but closer to look, it was THROUGH … SWEET with sweet, sweet taste, a bar, a bit of mild sour taste across the nose. That is exactly Thanh Tra fruit – a delicious, strange but extremely popular dish of the western land.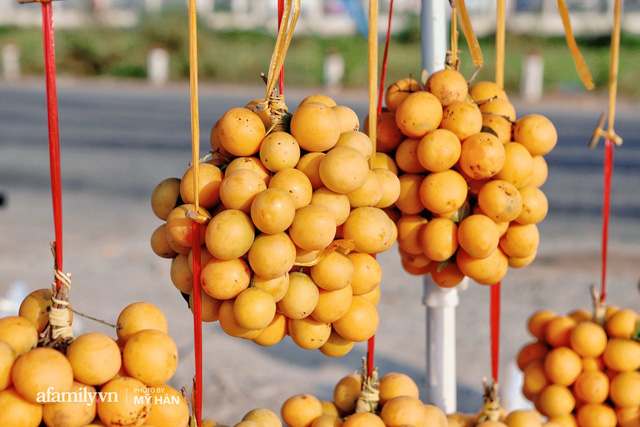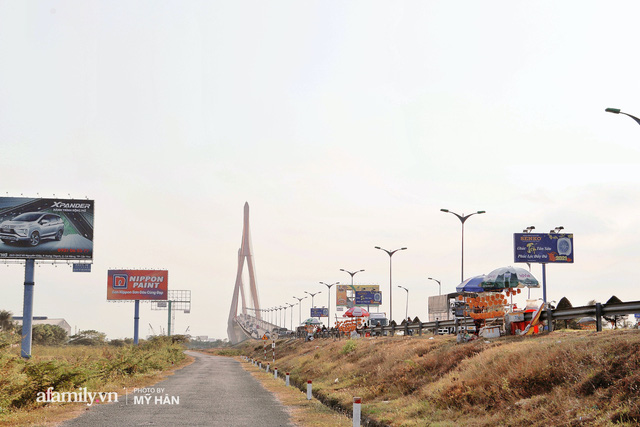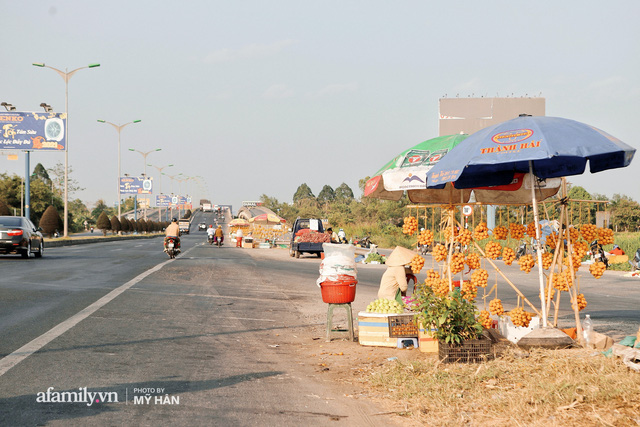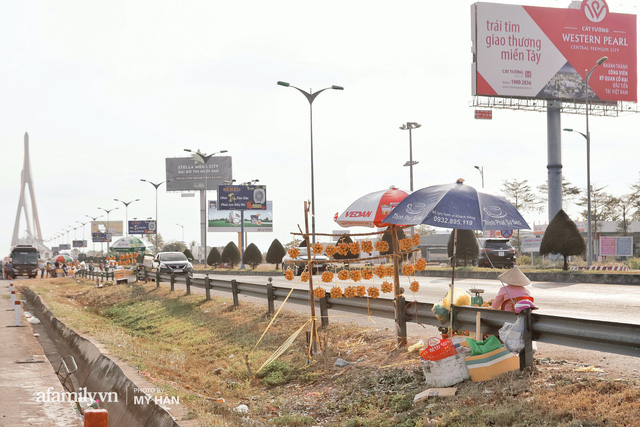 There are 2 types of tea bar: Sweet tea bar has round fruit, saffron yellow when ripe. Fruit and sour tea is long, with white chalk coating on the outside, quite clear skin (like a pineapple), ripe fruit is yellow and orange.
Thanh Tra is abundant in Vinh Long (specifically some communes in Binh Minh district), so it is often considered one of the specialty fruits of the province. This is not a popular fruit such as guava, mango, if cultivated and carefully nurtured, the tea tree can only give 1 crop per year, but if it is wild, it will take a long time to have fruit, even if for a period of 2 years. 
On the way down to Can Tho, we had the opportunity to "cool eyes" with the tea fruit hanging by the western people for sale along the roadside. It is known that the current tea fruit is in the harvest season, lasting about 2 months (from the 3rd lunar month onwards).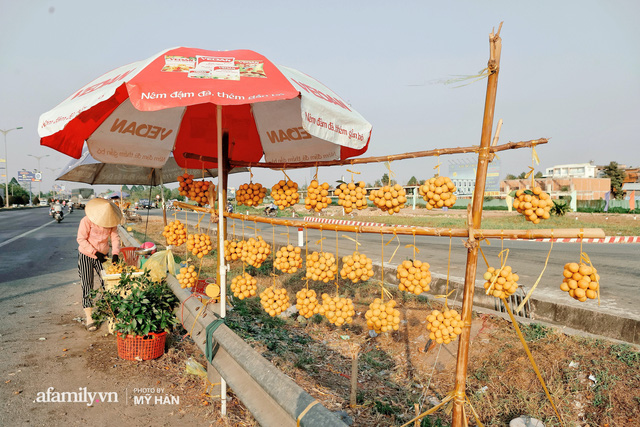 According to research, the bar of tea comes from the kind of wild "forest tree", so it is easy to grow, easy to care for, the advantage of the plant for about 3 years is to give fruit, each year to harvest only one crop but the life of the tree is long. from a few dozen to a hundred years.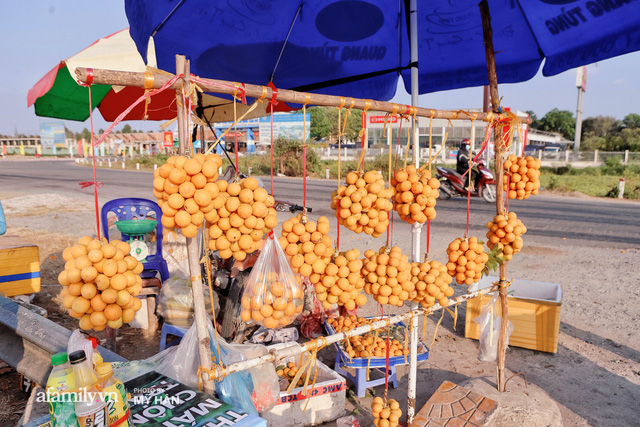 Currently, sweet tea bars are priced from about 30,000 to 40,000 VND / kg, and sour tea bars are priced from about 20,000 VND / kg to 30,000 VND / kg.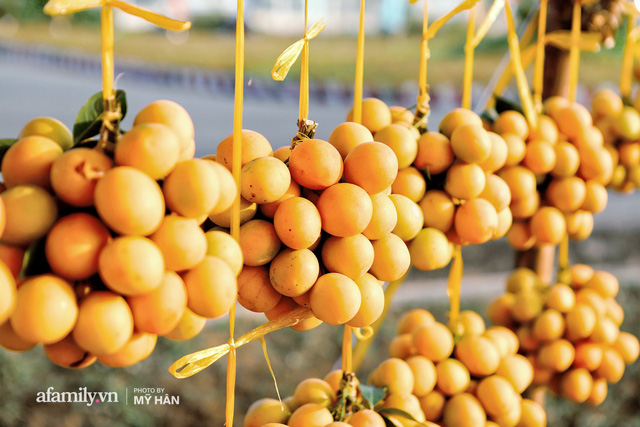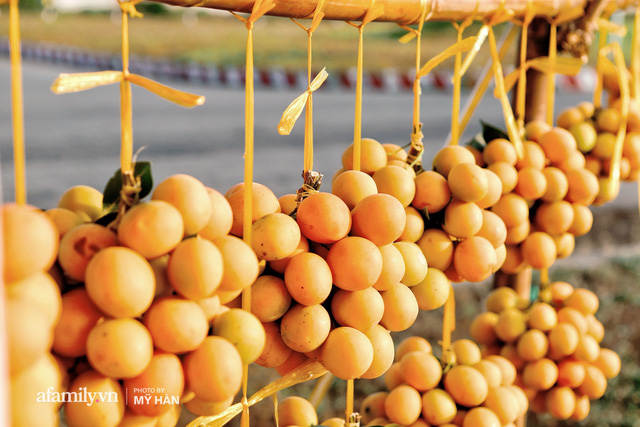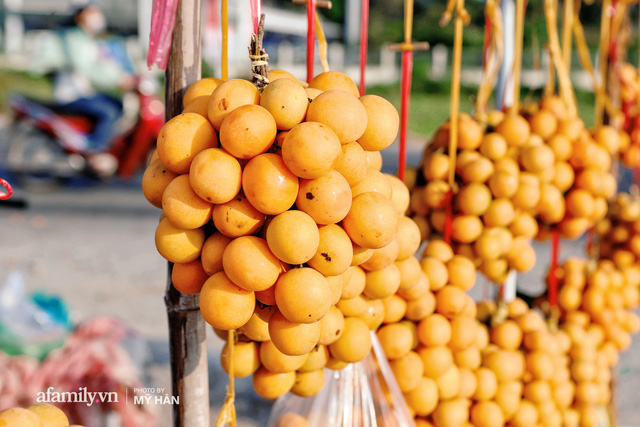 The sweet and juicy fruits show off in the sun, making tourists "cool eyes" when they see it.At present, Western farmers are in the crop of green tea.
It was thought that wild plants but extremely rare, were considered by Westerners as a "miracle"
If it is cultivated and nurtured carefully, Thanh Tra produces 1 crop per year, if it is a wild tree, it takes a long time to bear fruit, even in a 2-year period, so in terms of yield efficiency. Carrying Thanh Tra to sell and transport far is almost difficult. That is why, although it has been a long time ago, but at most, Thanh Tra is only brought to the South or neighboring areas for sale, making many people still quite unfamiliar with this fruit.
But in return, for Westerners, Thanh Tra, in addition to being a "specialty", is also a "medicinal" home-grown plant, which is both delicious and can also cure a number of diseases very effectively.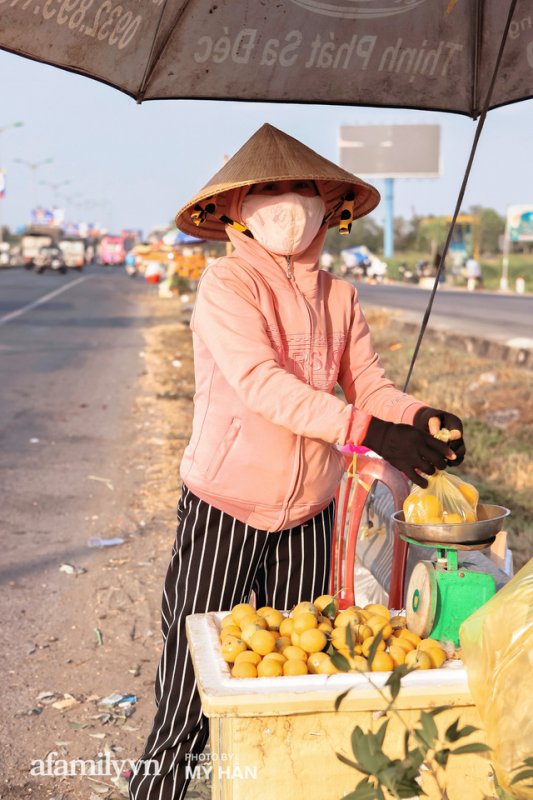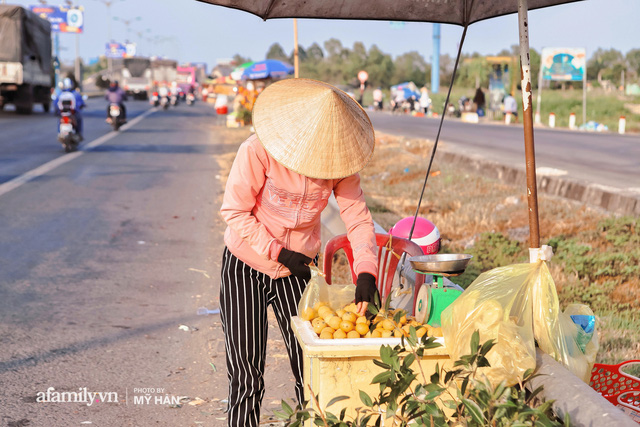 Each year, people in the West have only one crop of tea.Every day retail from a few tens of kilograms to hundreds of kilograms.
According to Suckhoegiadinh said, in Tea Bar contains many high nutritional components, rich in minerals such as calcium, phosphorus and chromium; Vitamins B1, B3, Vitamin C and beta-carotene, … and other nutritional components. So this is the type of food that should be used up to the maximum in the season with some typical uses from the tea bar, such as: Good for the digestive system, good for the brain, preventing cancer, enhancing health. Mixture, good for eyesight, good for diabetics, can aid in weight loss, …
So for Westerners, every season, if the garden is available, people often store a little in the refrigerator to use gradually as a cooling fruit but also cure the minor diseases that may occur every day. .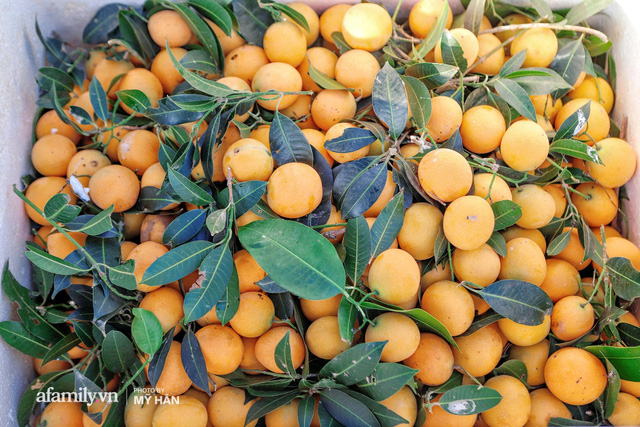 Follow Phap luật va bạn đọc
You might be interested in