The temple is located in a rock cave at the foot of Thoi Loi volcano, so it is called Hang Pagoda. This is one of the famous sights that tourists cannot ignore when coming to Ly Son.
Play Video01:22Temple in volcanic rock cave
Hang Pagoda is located to the East of Big Island (Ly Son island district, Quang Ngai). The pagoda is located in a cave at the foot of Thoi Loi volcano. This is the largest rock cave in the cave system of Ly Son island.
Hang pagoda is a sacred place of pre-spend island people. Hang Pagoda was recognized as a national historical and cultural relic in 1994.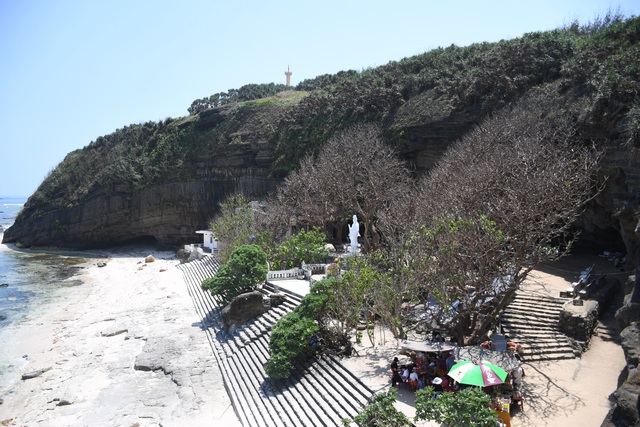 Hang Pagoda is located at the foot of Thoi Loi mountain, the largest volcano on Ly Son island. Thousands of years ago, seawater intrusion created rock caves at the foot of the mountain. After that, the Cham people took advantage of this place to worship Brahmin gods. By the seventeenth century, Vietnamese people who came to explore Ly Son island built a temple to worship Buddha.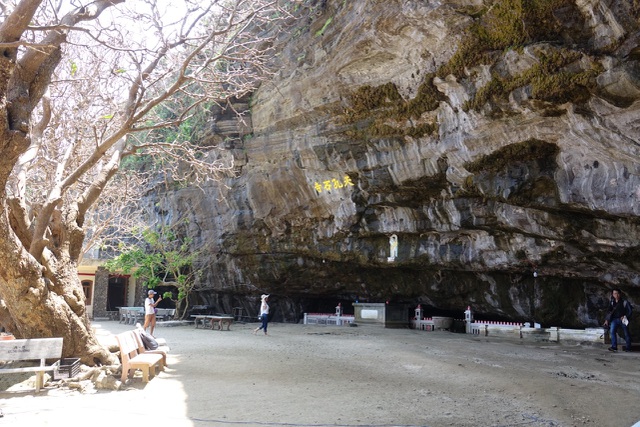 Hang Pagoda is located under a volcanic cliff over 20 meters high. The cave entrance area is quite narrow, mossy. Water from the reservoir on the top of Thoi Loi penetrates through tiny volcanic sediments day and night, creating a peaceful scene.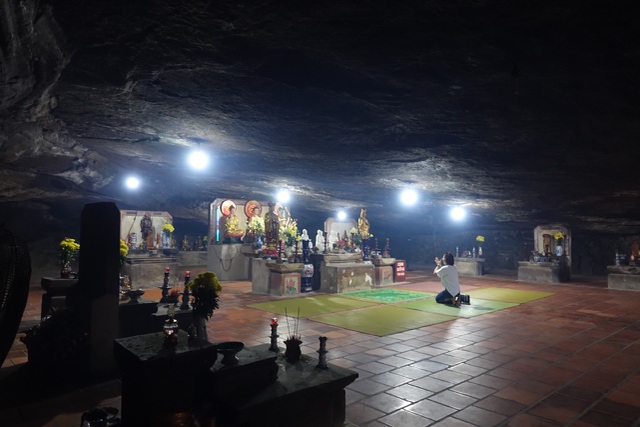 Hang Pagoda is 24 m deep, 20 m wide, 3.2 m high. In the pagoda, there are many boards worshiping Buddha, the ancestors of An Hai village (Ly Son district). Due to being located in a rocky cave, the air in the temple is cool all year round.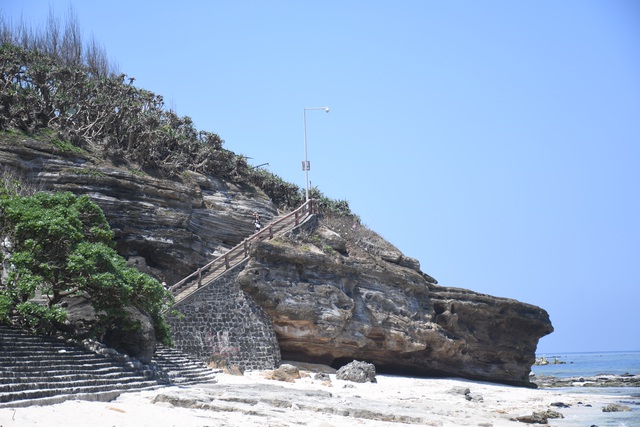 The cliffs of the Hang pagoda area have many unique shapes. This is a sign of erosion of the ocean waves that took place thousands of years ago.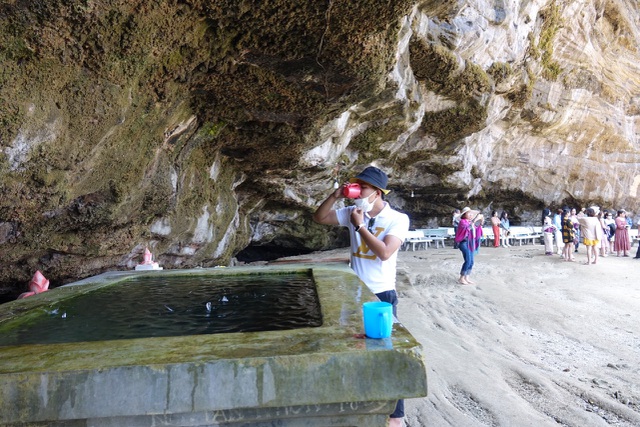 Water from the top of Thoi Loi volcano through the rocks flows down in front of Hang pagoda. Many visitors to Hang Pagoda enjoy tasting the fresh water.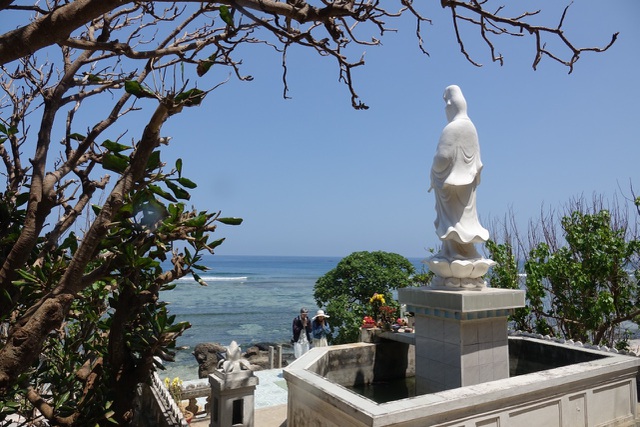 The area in front of Hang pagoda is the ancient eagles, the statue of Quan Am Buddha facing the sea. Hang Pagoda is also known as "the pagoda without monks" because the temple does not have any monks. This pagoda was restored and protected by the Ly Son people and is one of the most sacred places for the people of Ly Son.
Follow Dan trí
You might be interested in