Vietnamese people have many tasty snail recipes. Snail meat is sweet and cool. It's a source of protein, calcium and iron and therefore, snail dishes are really healthy.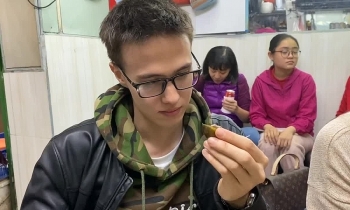 Russia man's first time trying boiled snails - Vietnam's iconic street food, with video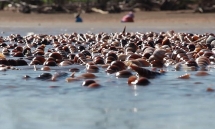 Beach in Ben Tre covered with horn snails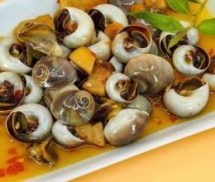 Try tasty snail dishes in Vietnam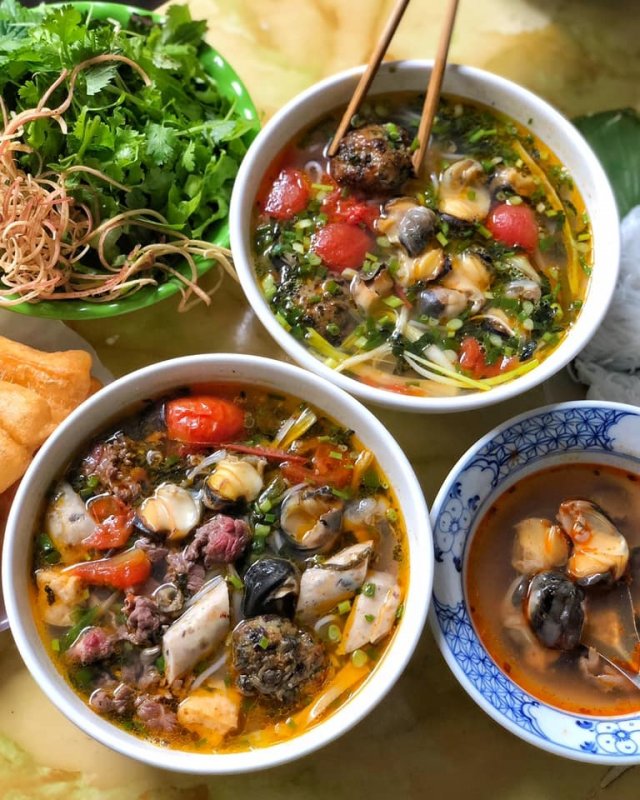 Like the French, the Vietnamese eat snails too, but not the same kind of snails. They eat oc (Vietnamese freshwater snails), which are smaller and chewier than their land-based cousins. 'Bun oc' (snail vermicelli soup) is a iconic dish of Hanoi.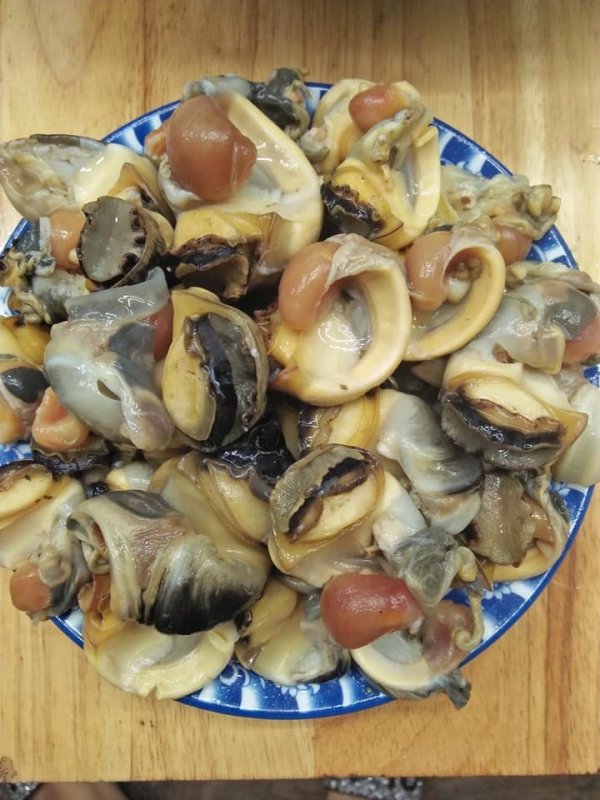 To prepare a delicious 'bun oc', makers have to be careful to choose a good snail that is very fat and not soaked in the water too long.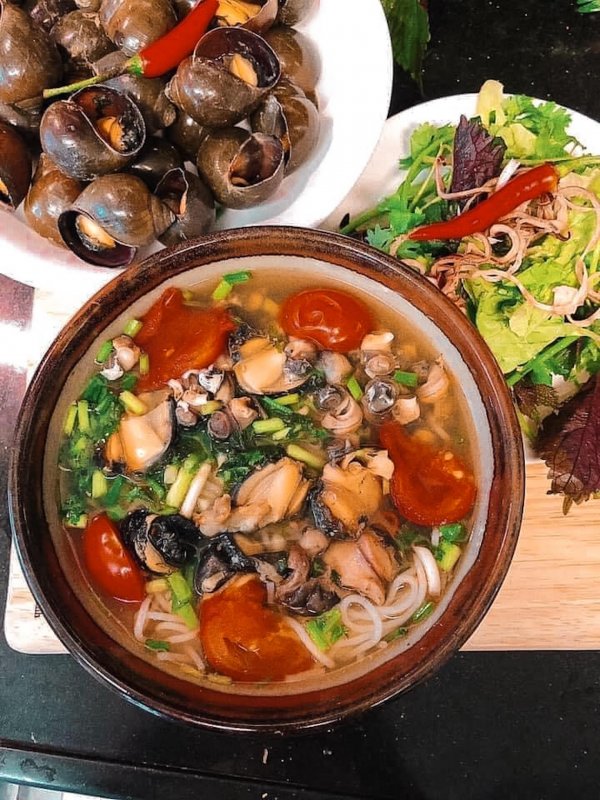 Then they choose the best bun (rice noodle). Spices for bun oc include many things, including tomato, vinegar, oil, pepper, salt, sugar and many kinds of aromatic vegetables together with salad and banana flowers in small slices.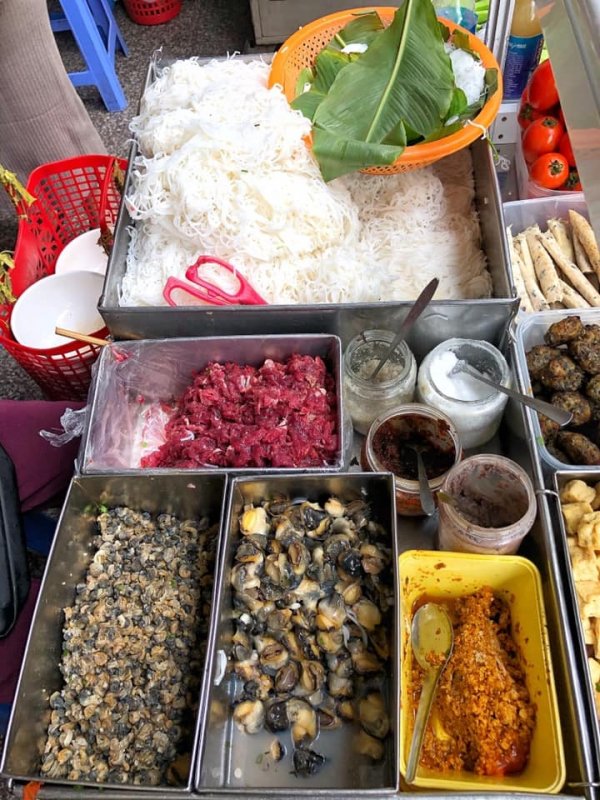 It's normally topped with some chewy snail and cooked tomatoes. Some places also offer beef, crispy tofu, and Vietnamese sausage (giò tai), so choosing which toppings to add is definitely up to your preference.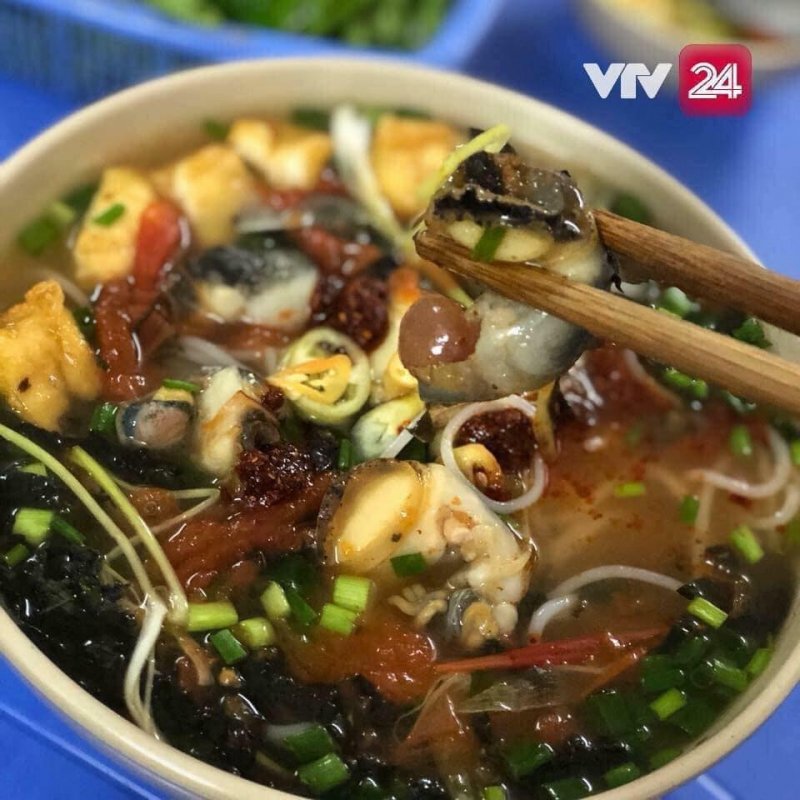 Cooked snails are arranged neatly in a bowl of bun with fried tofu and fresh herbs, and the dish is finished with a hot, sweet and sour broth that is poured over all of the cold ingredients. Finally, a few slices of cooked tomatoes are placed on top.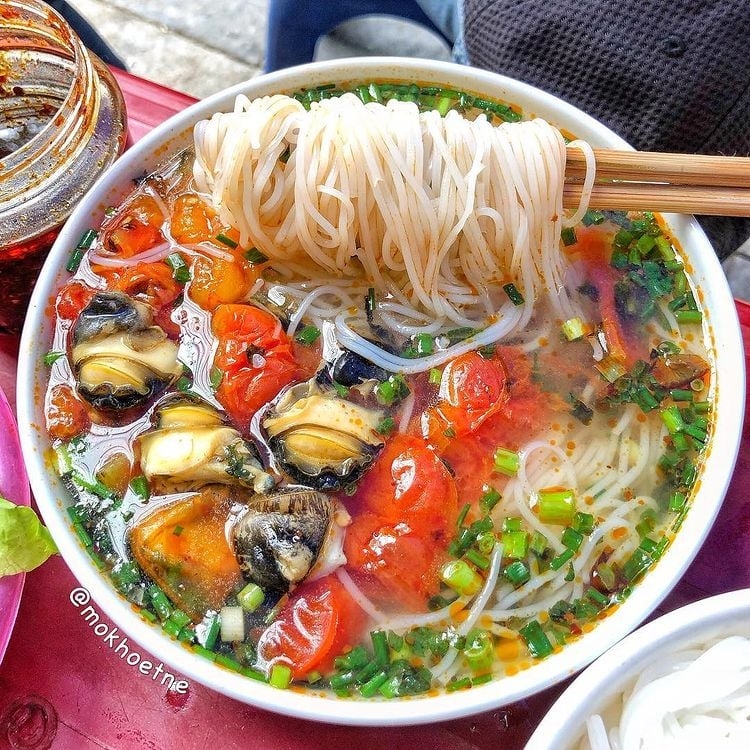 What further sets this dish apart from other counterparts is the addition of cha oc (snail cakes), an unorthodox topping that not many places have. They are made with a variety of herbs, have a slightly chewy texture, and taste well-seasoned.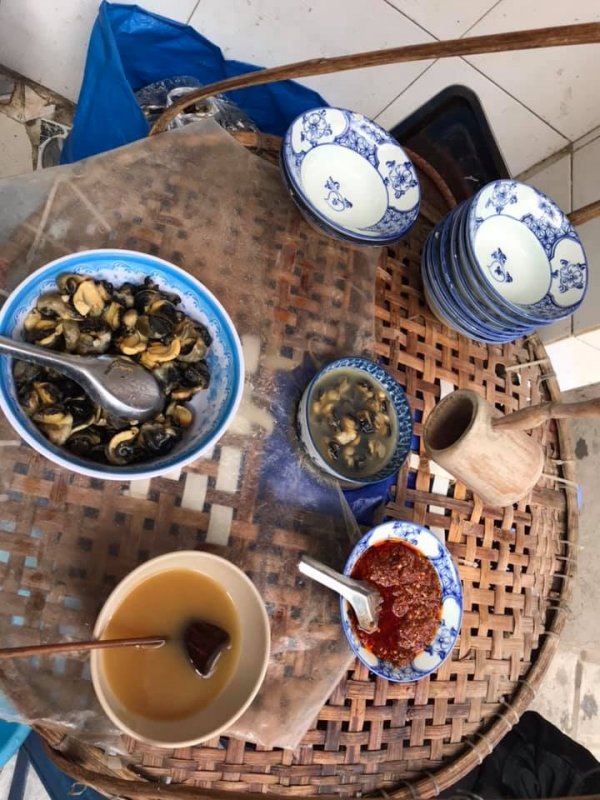 Usually, bun oc is served piping hot. But some store only sells bun oc nguoi, which is literally translated as cold snail rice noodles.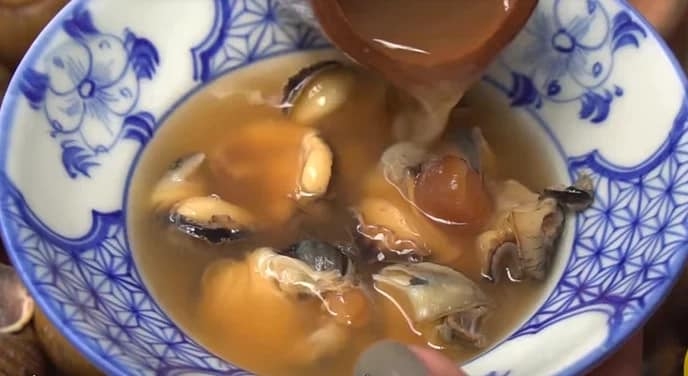 What's different about this dish is that you'll get a bowl of cold broth packed with green onions, tomatoes, and snails and a separate plate of fresh rice noodles. As you eat, dip some rice noodles into the bowl, take a sip of the broth, and feel the flavor spreads through your mouth.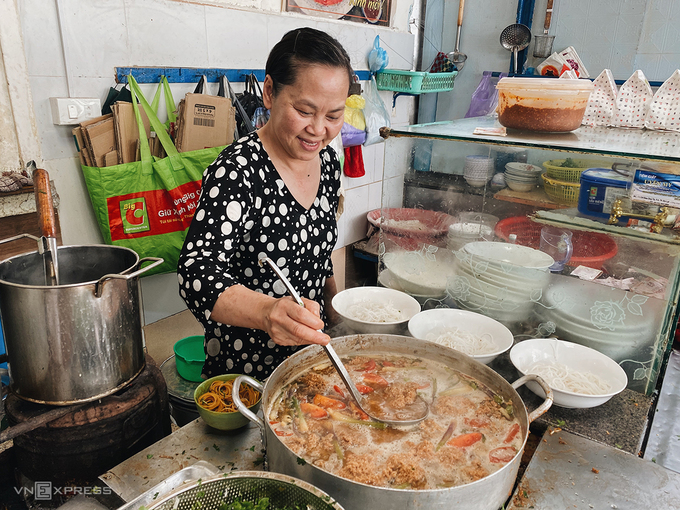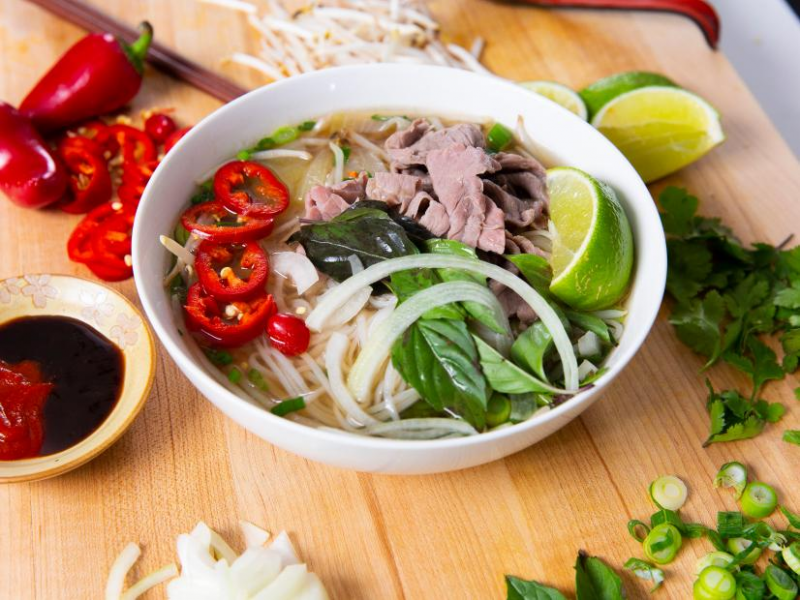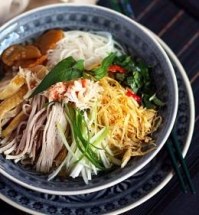 Hannah Nguyen
You might be interested in