Fansipan Mountain in Lao Cai Province has been blanketed in snow over the last few days as temperatures plummeted in the north of Viet Nam.
Up to 50cm of snow fell from February 8 to 9 on top of Fansipan Mountain in Sa Pa town. 
According to Weather.com, over the next five days the temperature will range between -6 to 4 degrees Celsius, with a possibility of daily snowfall. The snowy weather is expected to last until the third day of Tết 2021, or February 14.
The National Centre for Hydro - Meteorological Forecasting said: "The sight of snow this thick is quite rare in Viet Nam. When the temperature near the ground is below 0 degrees Celsius, the ice crystals in the cloud combine to form snowflakes and those heavy enough will fall.
"Because of the low surface temperature, the snow flakes still keep their shape and don't melt. Together they form snowfall."
Fansipan cable cars are open throughout Tết to welcome visitors.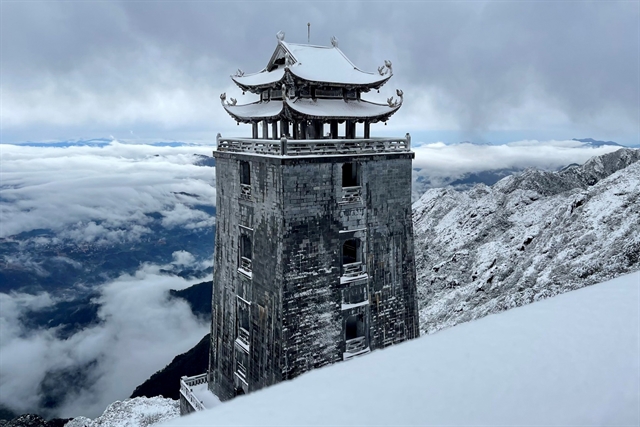 Snow covering the 5-storey Đại Hồng Chung guard station. Photo vnexpress.net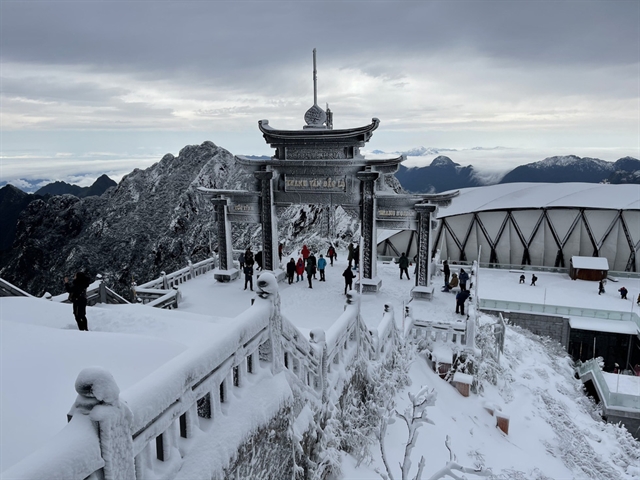 The snowfall might last over the next 5 days. Photo To Ba Hiếu/tuoitre.vn
Tourists enjoy the fresh, powdery snowfall formed overnight. Photo To Ba Hiếu/tuoitre.vn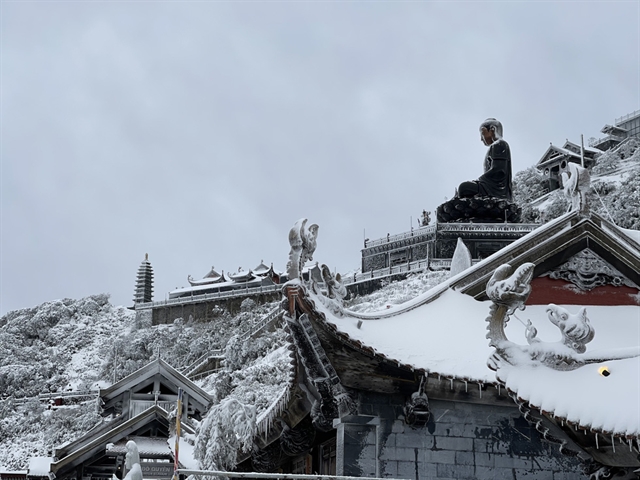 Even pagoda roofs in Fansipan are covered in snow. Photo To Ba Hiếu/tuoitre.vn
You might be interested in