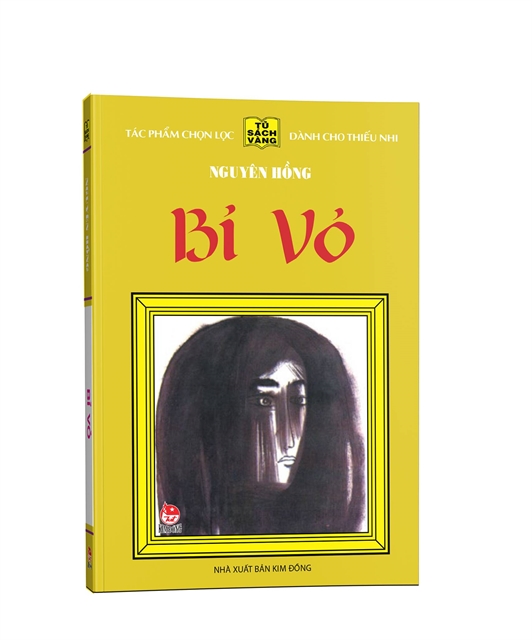 Cover of Bỉ Vỏ (Thieves) by Nguyen Hồng is published by Kim Đồng Publishing House  Photo from the publisher's website
HCM CITY The Kim Đồng Publishing House has released a series of eight books by Vietnamese writers as part of the publisher's efforts to encourage reading among youth. 
The publications include five novels, two poem collections, and an essay.
Two highlighted novels are Bỉ Vỏ (Thieves) and Đất Rừng Phương Nam (Southern Land), by Nguyen Hồng and Đoan Giỏi who played a lead role in the country's contemporary literature.
Đất Rừng Phương Nam is one of several famous books by late author Đoan Giỏi, winner of the State Award for Literature and Arts in 2001.
Giỏi wrote the novel in June 1957 when he was 32. One month later, it was released by the newly opened Kim Đồng Publishing House in Ha Noi.
Đất Rừng Phương Nam is an epic in praise of southerners, their history, culture and lifestyle.
The 255-page book features the adventures of a boy named Nam, who loses his family in a battle and lives in the southwestern region under the French colonists. 
Nam learns new things and has experiences with the help of poor farmers and children, and travels around the region and witnesses the suffering of farmers during the war.
He joins the Viet Minh guerrillas to fight against the French troops. 
The book has been translated and printed in dozens of languages, such as English, Russian, Chinese, Spanish and Polish. It was adapted into a movie and a TV show by HCM City Television.
"Author Giỏi's Đất Rừng Phương Nam encourages people to love nature and discover the country and people," said Nguyễn Tuấn Kiet, a 9th-grade student from HCM City.
Bỉ Vỏ by late author Nguyen Hồng was released in 1937 in Ha Noi. It was a publishing phenomenon. 
The novel features the tragic life of Tam Bính, a rural girl living under a semi-feudal colony who is forced to be a gang leader in Hải Phòng.
Hồng featured the semi-feudal society of Viet Nam during the French period, when two legal systems existed: the French rulers and the local feudalists.
His social-realist writing style was a reaction against romanticism by many writers of this time.   
"Readers call author Hồng the 'Victor Hugo of Viet Nam' because his writing features his love for poor people, particularly women and children," an official from the publishing house said.
"We will provide more Vietnamese titles targeting young readers this year," he said.   
Kim Đồng, the country's leading publisher for children, has also contracted with well-known authors, including young writers, to create books for teenagers.
Its website, www.nxbkimdong.com.vn, has introduced new Vietnamese children's books in literature, history and the arts.
Source: https://vietnamnews.vn/life-style/855264/literary-works-by-famous-authors-reprinted.html
You might be interested in