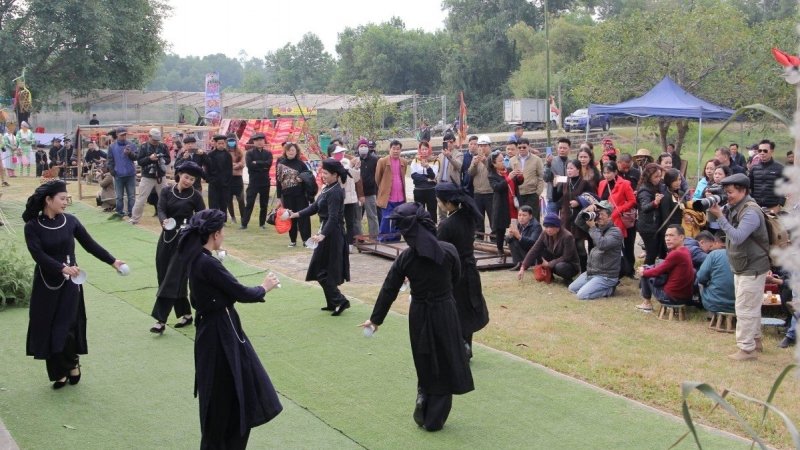 NDO – With the theme "Welcoming Spring in the highlands", activities in January 2021 at the Vietnam National Village for Ethnic Culture and Tourism in the Dong Mo tourism area of Son Tay Town, Hanoi, will introduce the atmosphere of welcoming the New Year, with traditional rituals, customs and cultural values of the ethnic groups in the village.
The highlight activity in January 2021 is the "Dieu Xoe Ngay Xuan" (a traditional dance of Thai ethnic people in spring day) programme, which introduces folk games of ethnic groups in the Northern in spring.
Visitors will be invited to take part in folk games such as Con (cloth ball) throwing, blindfolded pot smashing, sack races and hopscotch while enjoying traditional spring songs and dances.
On this occasion, the Go Ro Festival of the Kho Mu ethnic group of Tuong Duong District, Nghe An Province, will reappear. Traditionally, at the end of the year, each Kho Mu Village family buys a pot of wine to prepare for the spring festival, to celebrate the New Year.
Traditional cultural practices by Muong, Thai, Dao, Kho Mu and Mong ethnic people will also be introduced to visitors on the occasion.
You might be interested in